Snowshoeing in Sukayu, the Snowiest Inhabited Place on Earth!
STOA003
Take part in a snowshoeing experience in Sukayu Onsen, one of the snowiest places in the world. Then enjoy a relaxing hot spring bath in Hiba Sennin Buro, one of Japan's most famous mixed-gender onsen. 
If you are interested in taking part in this activity, please email us at info@truejapantours.com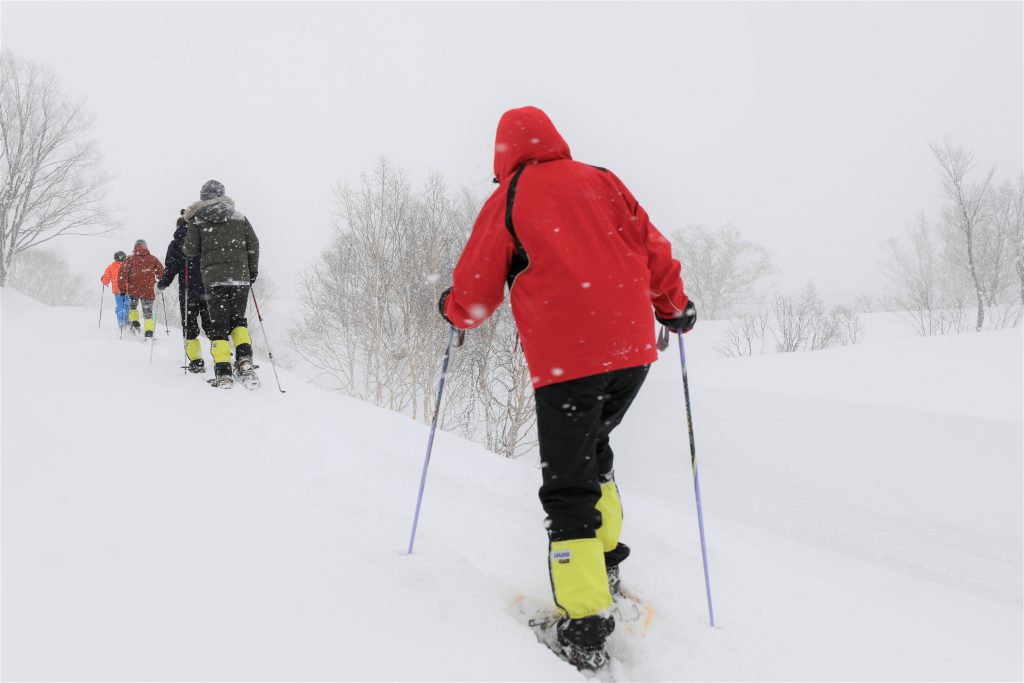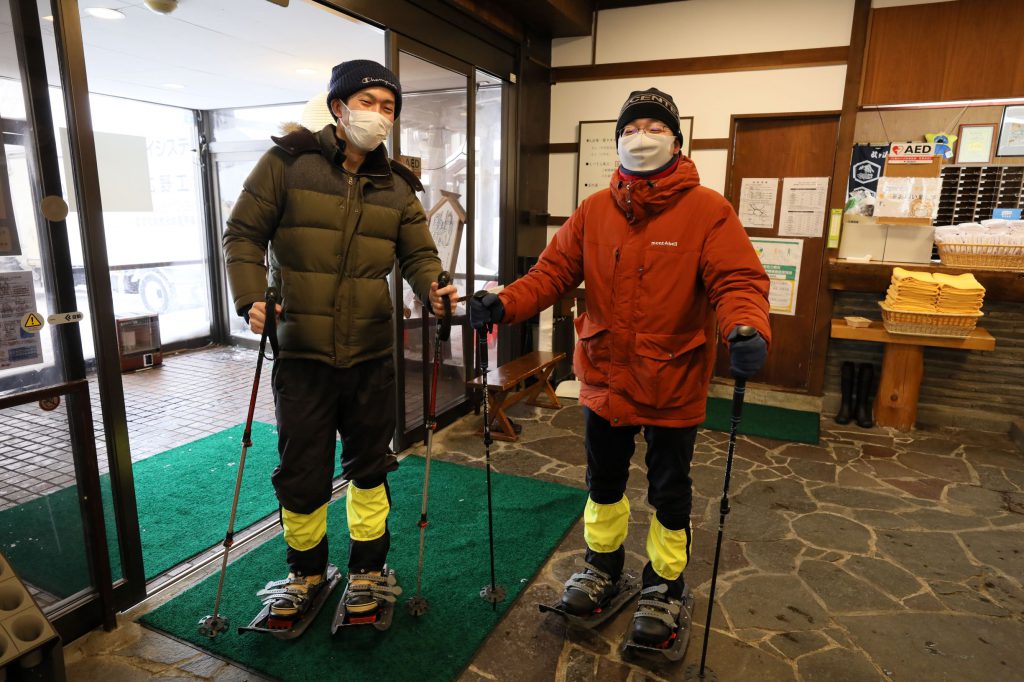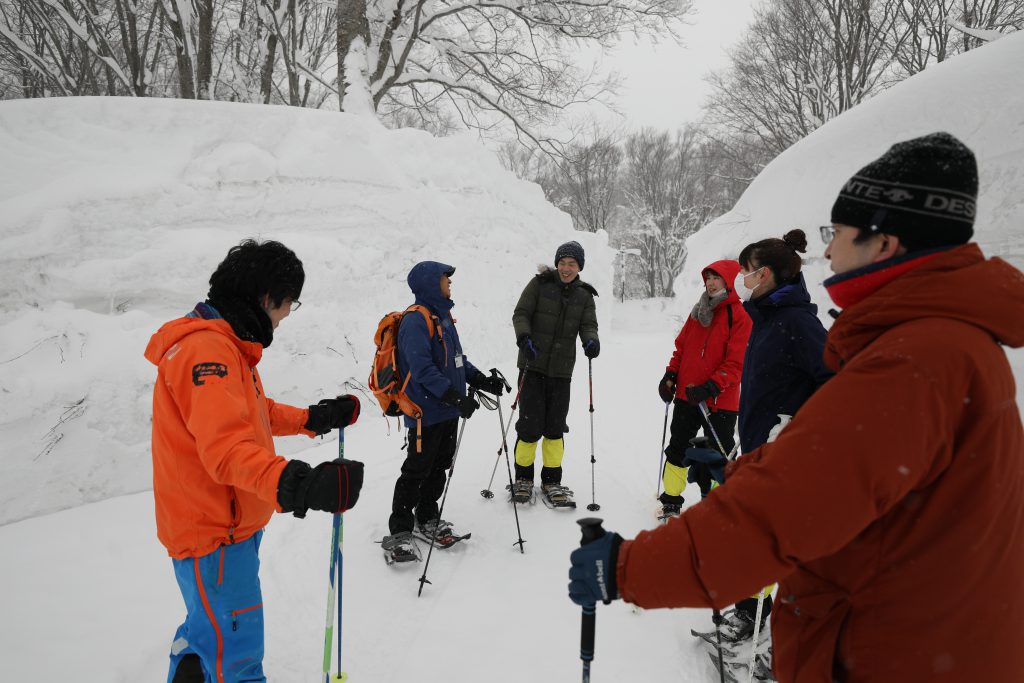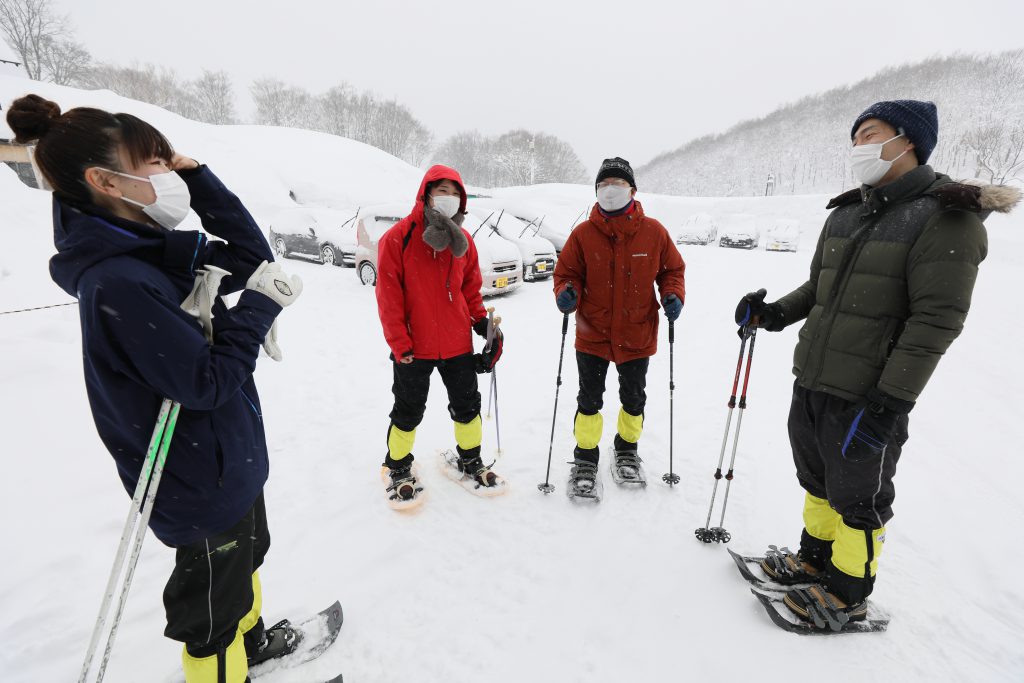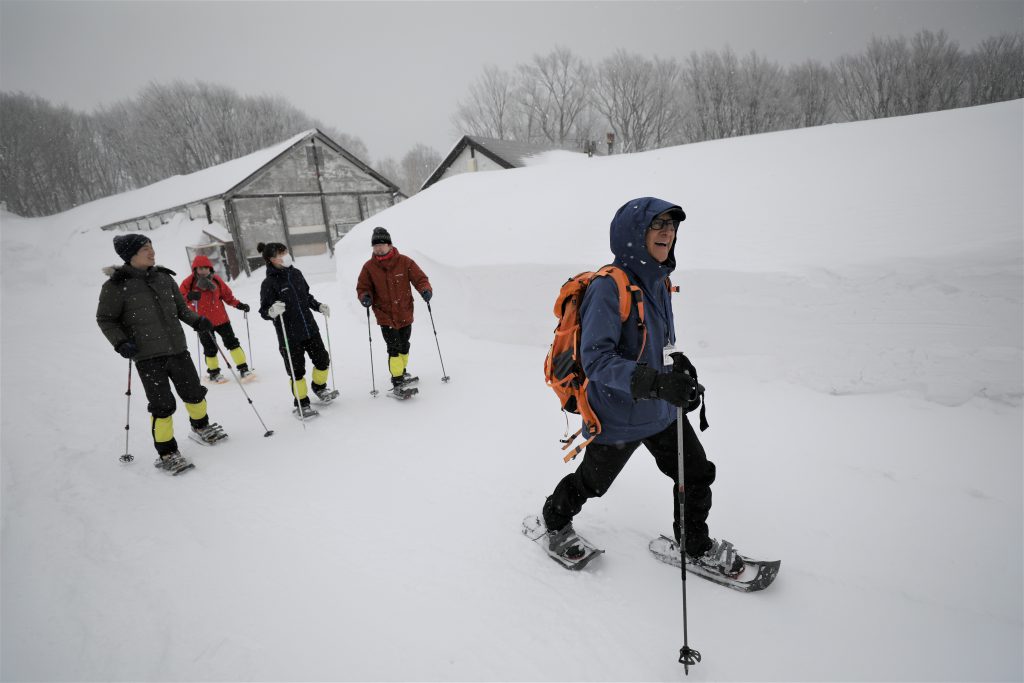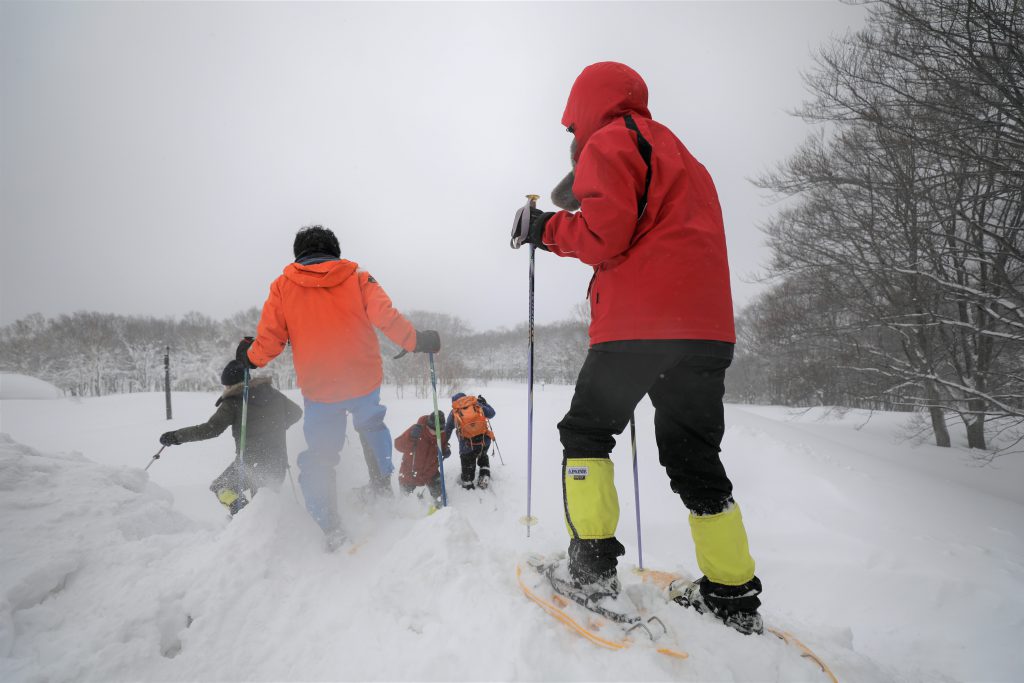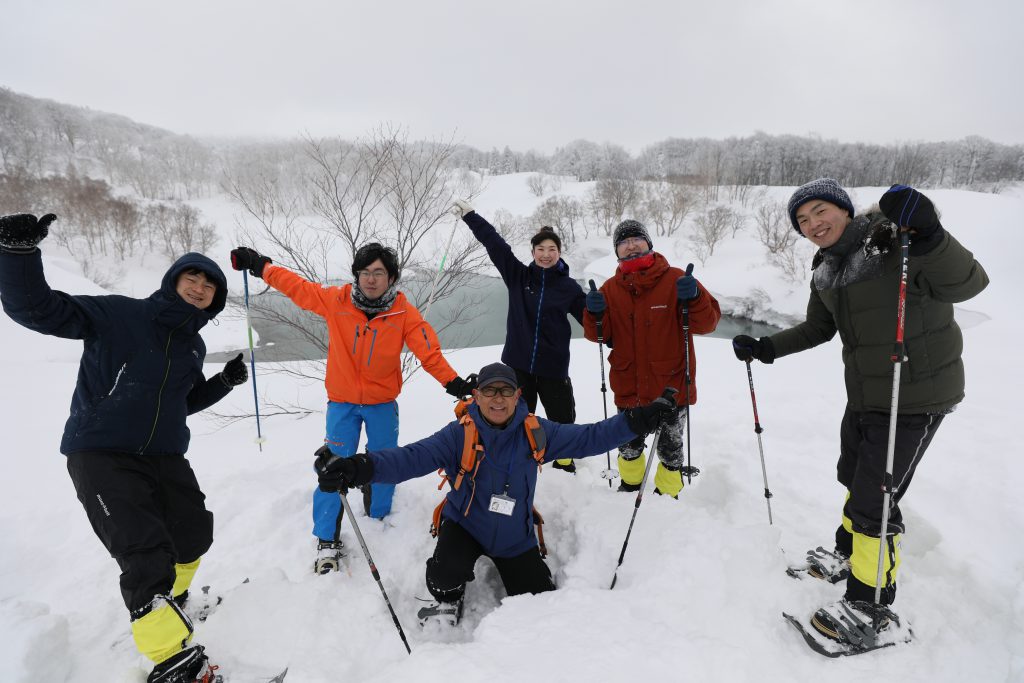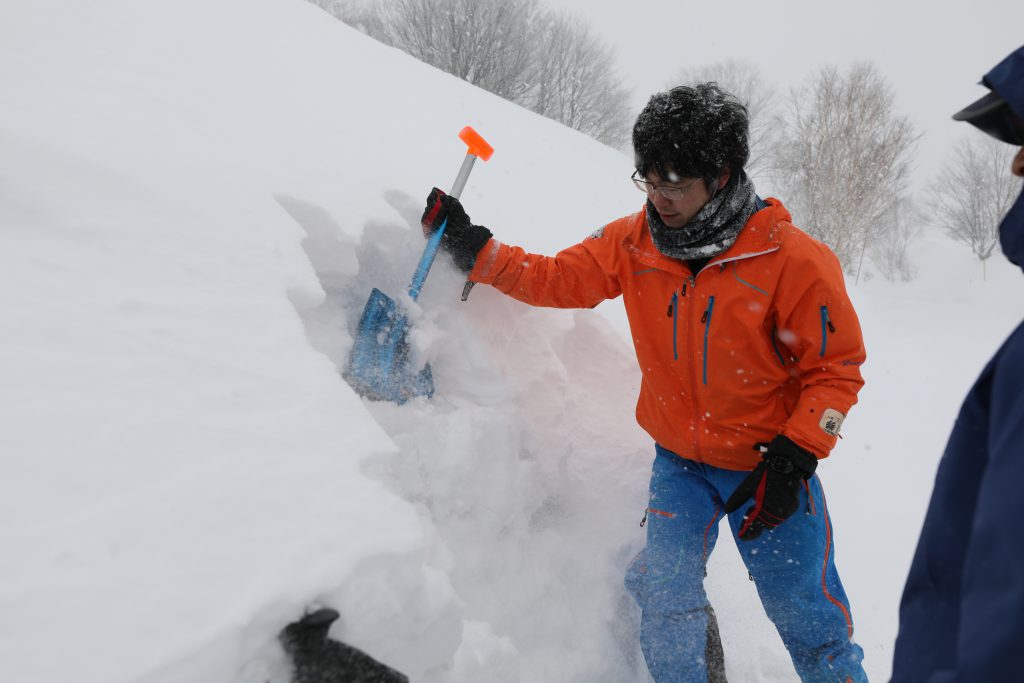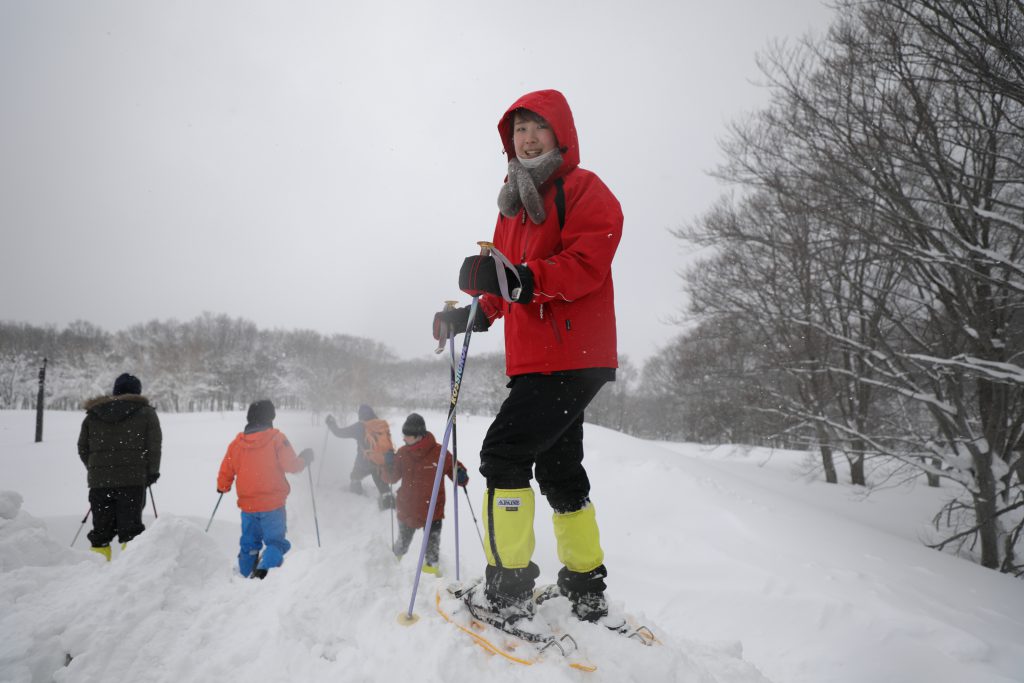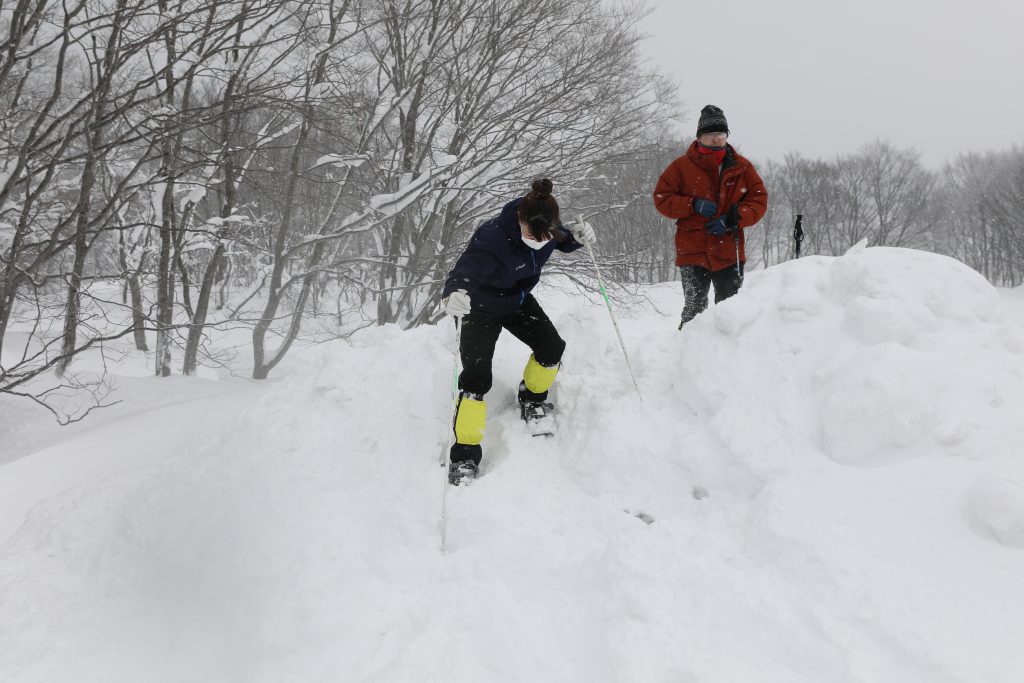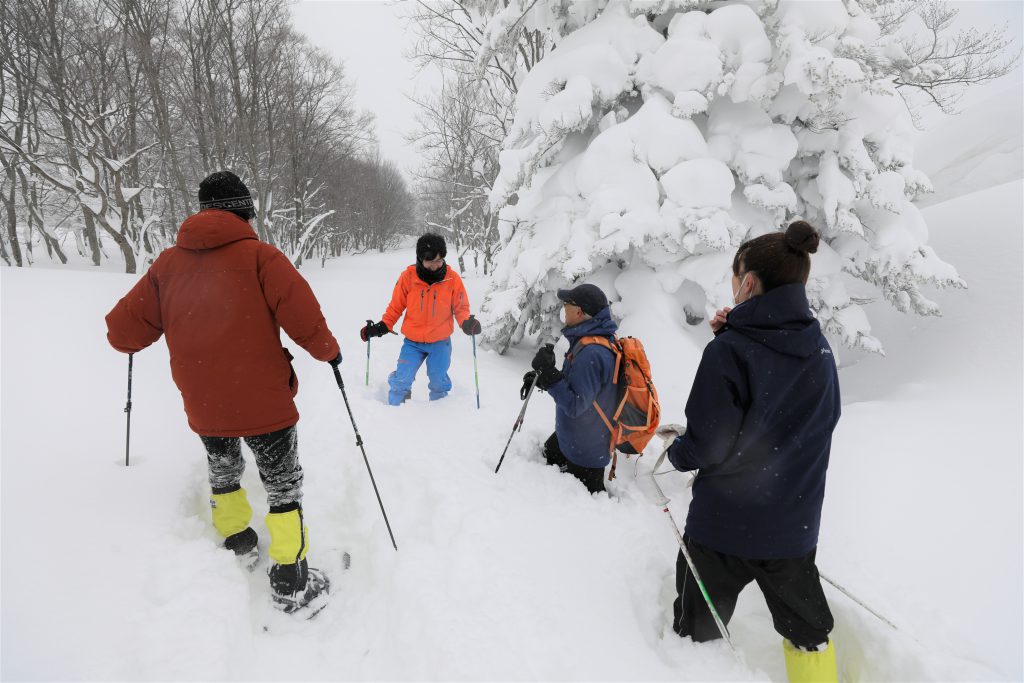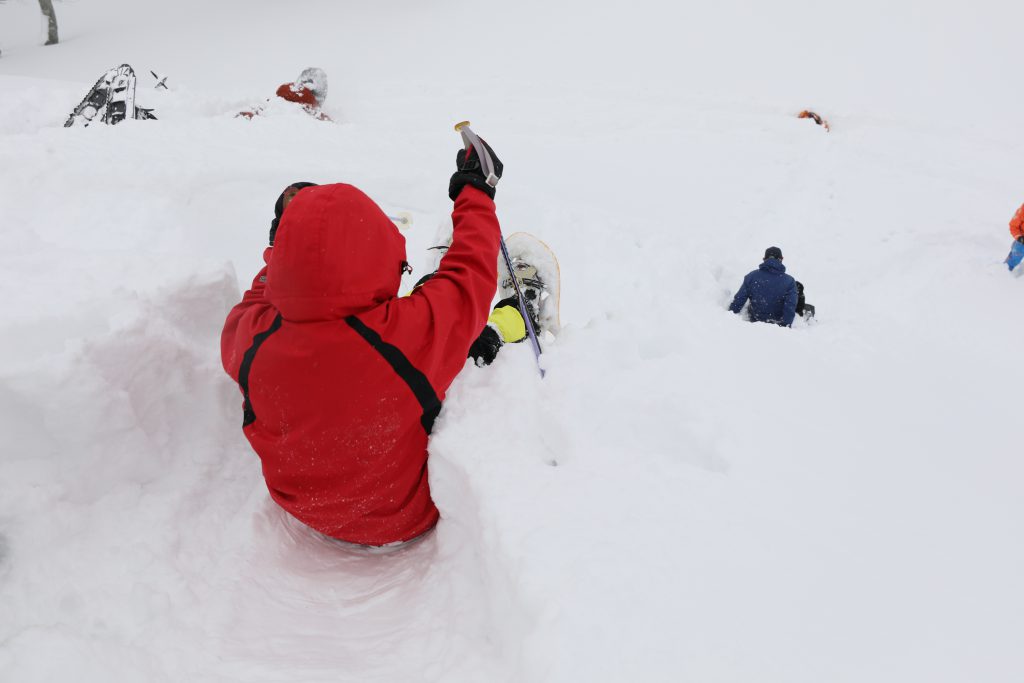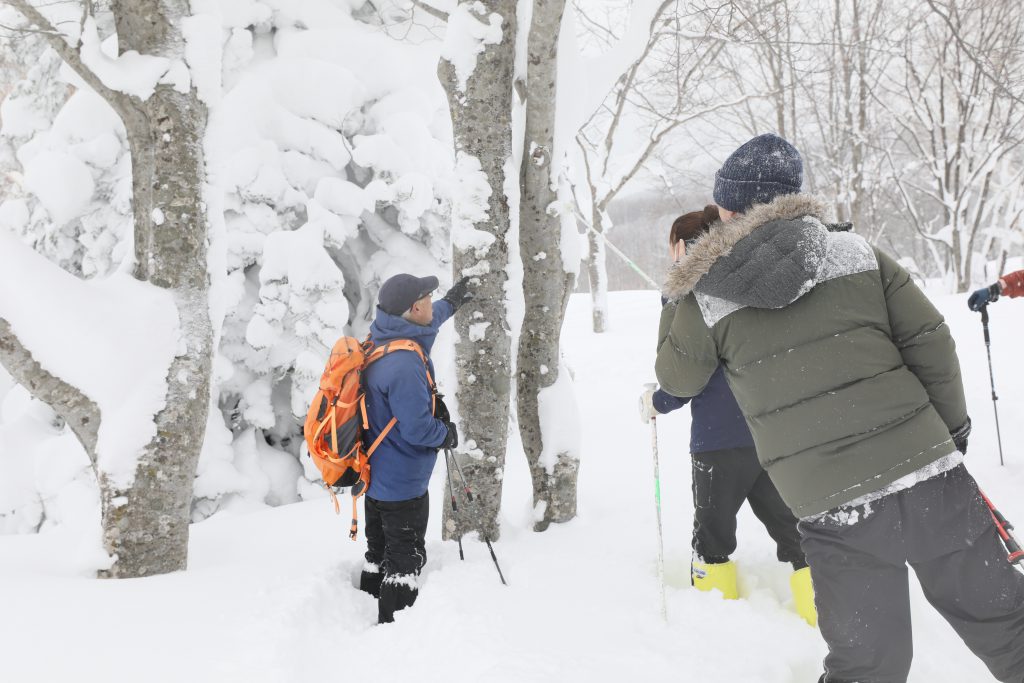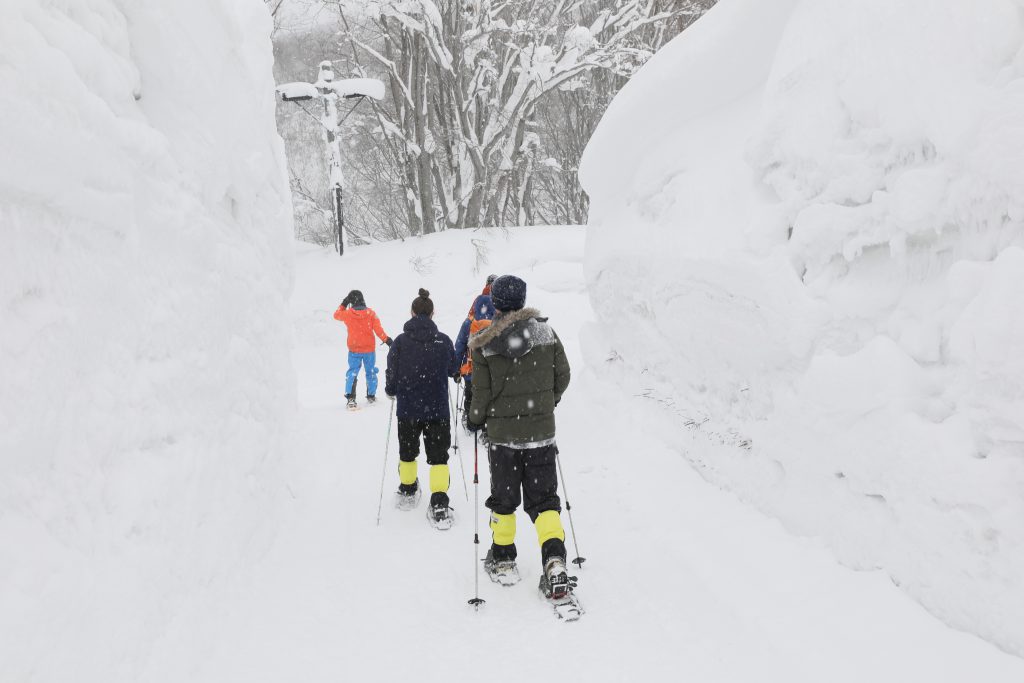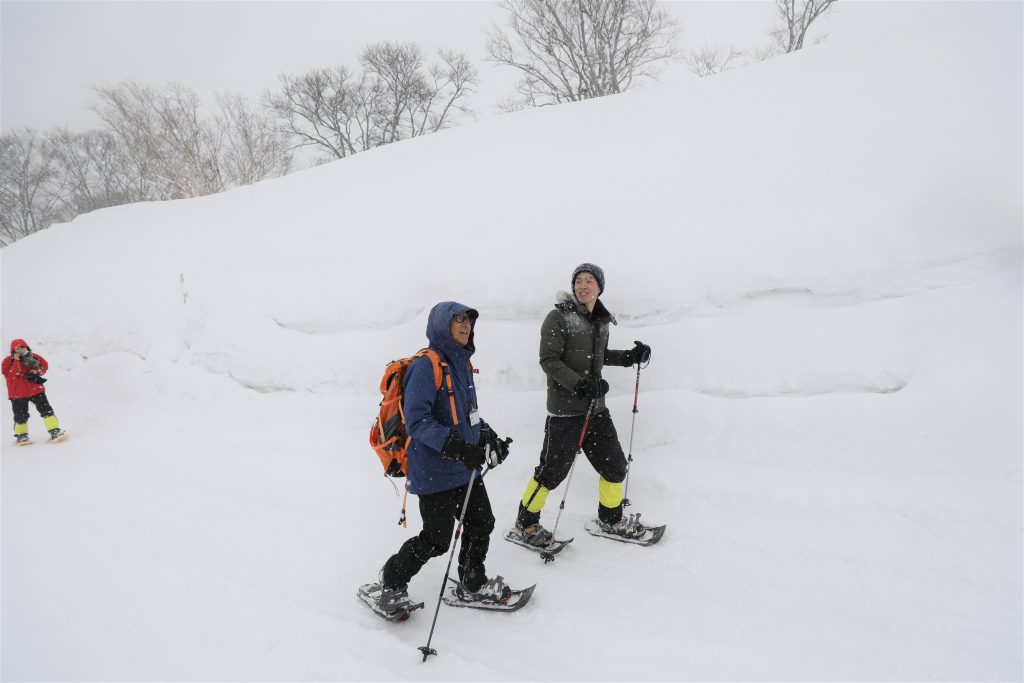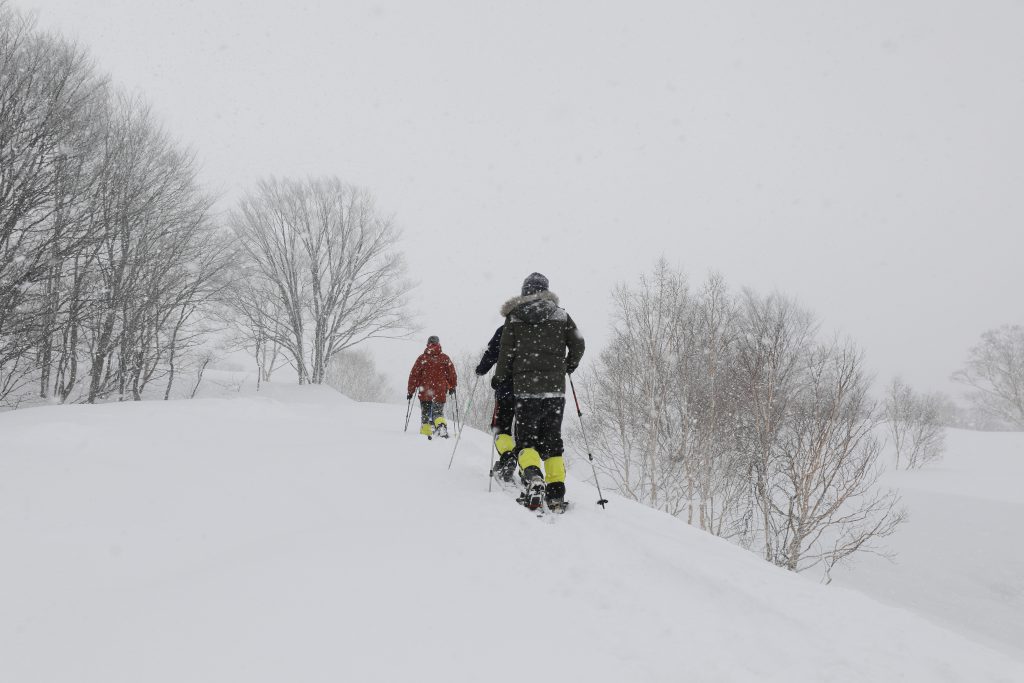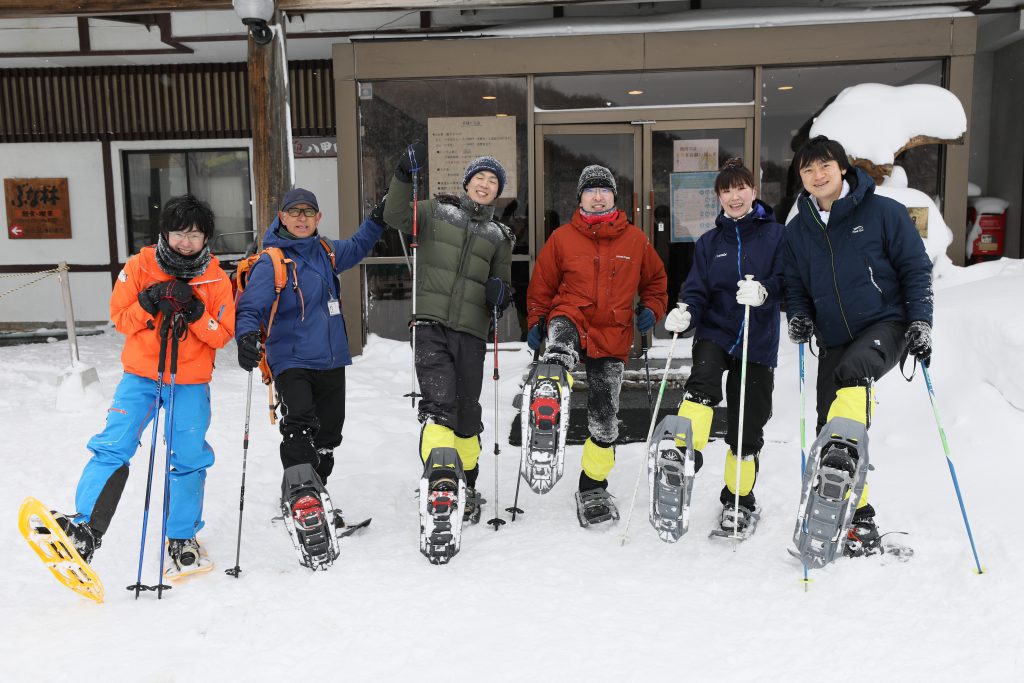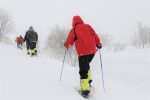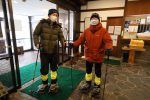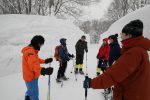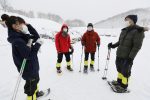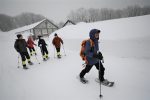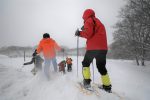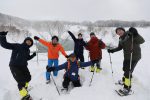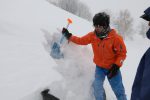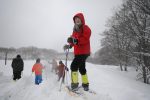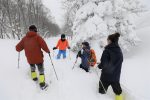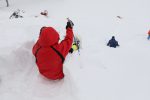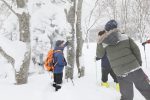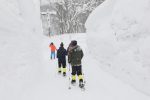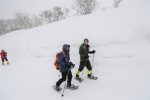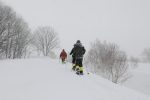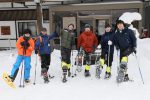 HIGHLIGHT
◆ Explore the winter wonderland of Sukayu Onsen on snowshoe
◆ Weather permitting, learn the safe way to trek through a snowstorm
◆ Enjoy a hot apple tea break on the snowy hills 
◆ Relax in Hiba Sennin Buro, a famous mixed-gender bath known for its healing properties 

WHAT YOU CAN EXPECT
In this experience, you will learn how to snowshoe in one of the snowiest places on Earth, Sukayu Onsen! Under the guidance of an instructor, you will trek the beautiful white landscape of Sukayu Onsen and enjoy a miso soup lunch in a snow dome. 
After the snowshoeing experience, you will then take a quick tea break before heading to Hiba Sennin Buro, Sukaya Onsen's popular mixed-gender bath. Constructed entirely of Japanese cypress and one of the few genuine mixed-gender onsen baths left, Hiba Sennin Buro transports you back to the Japanese bathing styles of yesteryear. 
For an extra fee, guests can also enjoy a meal at Sukaya Onsen's famous buckwheat noodle restaurant. 
More Info

Price List


| | | | | |
| --- | --- | --- | --- | --- |
| 2 People | 3 People | 4 People | 5 People | +1 Person |
| ¥ 14,960 | ¥ 22,440 | ¥ 29,920 | ¥ 37,400 | + ¥ 7,480 |

*Tax included
CANCELLATION POLICY
If you cancel your reservation, the following cancellation rates and remittance charges will be charged.
(1) 3-14 days prior to the program date: 20 % of the program fee
(2) 2 days before the program date: 50 % of the program fee
(3) 1 day before the program date: 100 % of the program fee
PROGRAM FEE
Basic Fee (Per Group)

0

JPY
Fee per Person

5,500

JPY
Total Price = Basic Fee + Fee per Person * Number of Participants + Tax
STARTING TIME

9:30~
DURATION

2.5 hours
LOCATION

Sukayu Onsen

Aomori Prefecture
MINIMUM NUMBER OF PARTICIPANTS

2 persons
INCLUSIONS

• Snowshoe rental
• Tour guide
• Hiba Sennin Buro bathing experience
• Hot apple juice
EXCLUSIONS

• Transporation costs to the meeting place
• Meals

NOTIFICATIONS

◆ Please note: This activity only takes place from mid-December to the end of March during the snow season.
◆ Please advise us as soon as possible if you have any religious/health restrictions, allergies, or if you would like to request any special care for participants (including children). 
◆ Our services are mainly offered in English. Other languages ​​(including Chinese, French, Spanish, German, Italian, and Russian) are also available. If you would like to request this tour in a language other than English, please inquire at info@truejapantours.com as soon as possible. 
◆ Please follow the guide's instructions during the program. We shall not be responsible for any accidents caused by disregard of the instructions.
◆ Our business hours are from 9:00 am to 6:00 pm on weekdays. For inquiries received outside of business hours, we will look into them and respond on the next business day.

Note: The booking deadline for this program is 1:00 pm 3 business days (Japan Standard Time) prior to the program.
When booking after this deadline, please email us at info@truejapantours.com.
Please note that any programs booked after the deadline without an inquiry will not be guaranteed.