Tokyo Cherry Blossom Tour
STA023
Visit four of Tokyo's most scenic locations - Shinjuku Gyoen National Garden, Chidorigafuchi Park, Yasukuni Shrine, and Sotobori Park - during Japan's famous cherry blossom season with a nationally-accredited guide.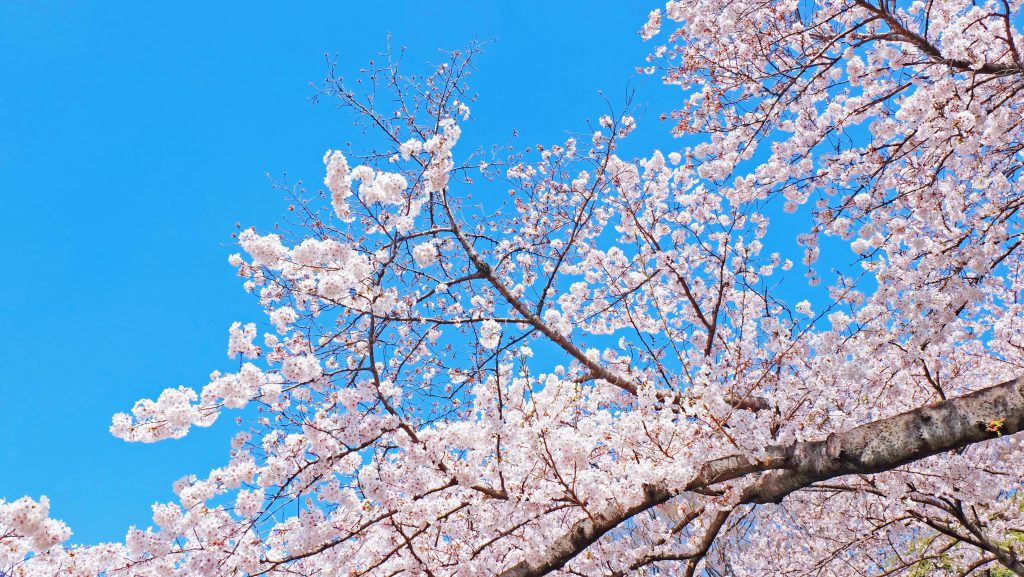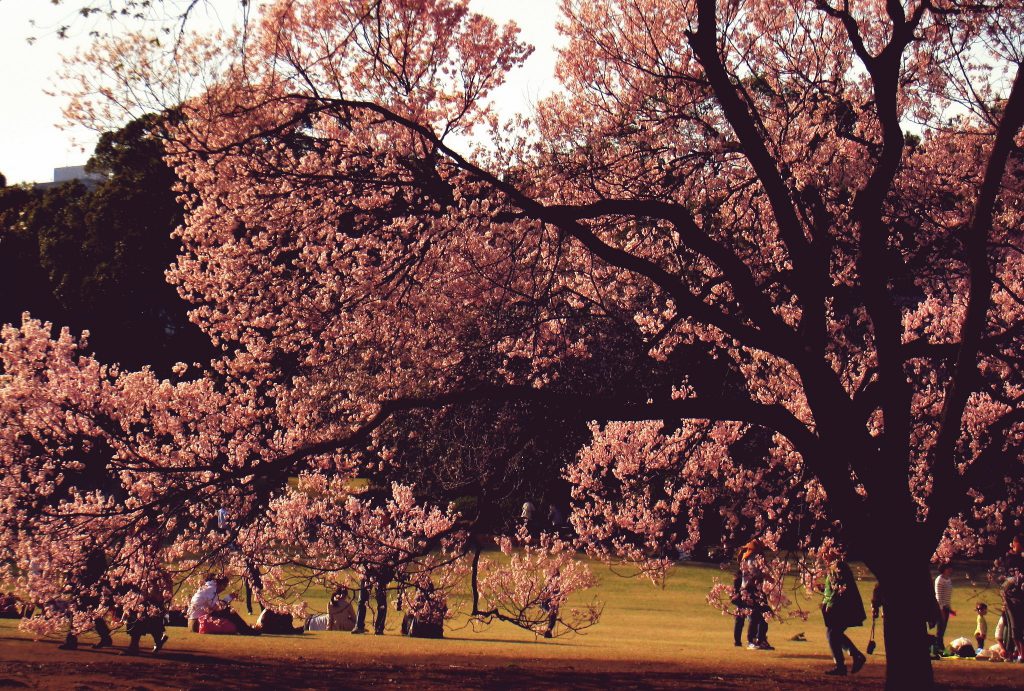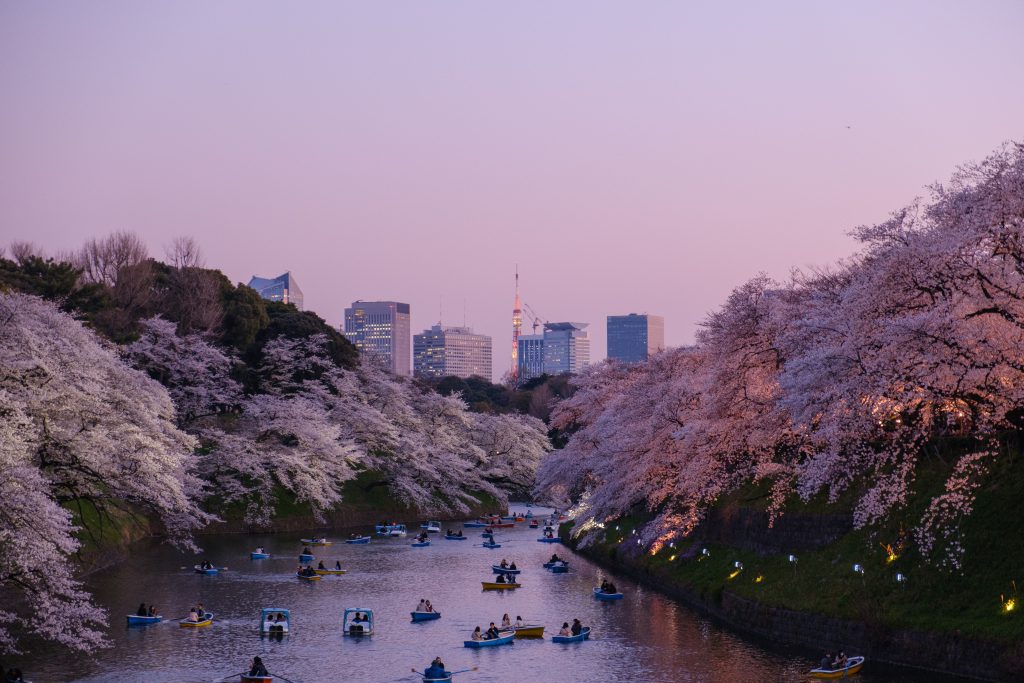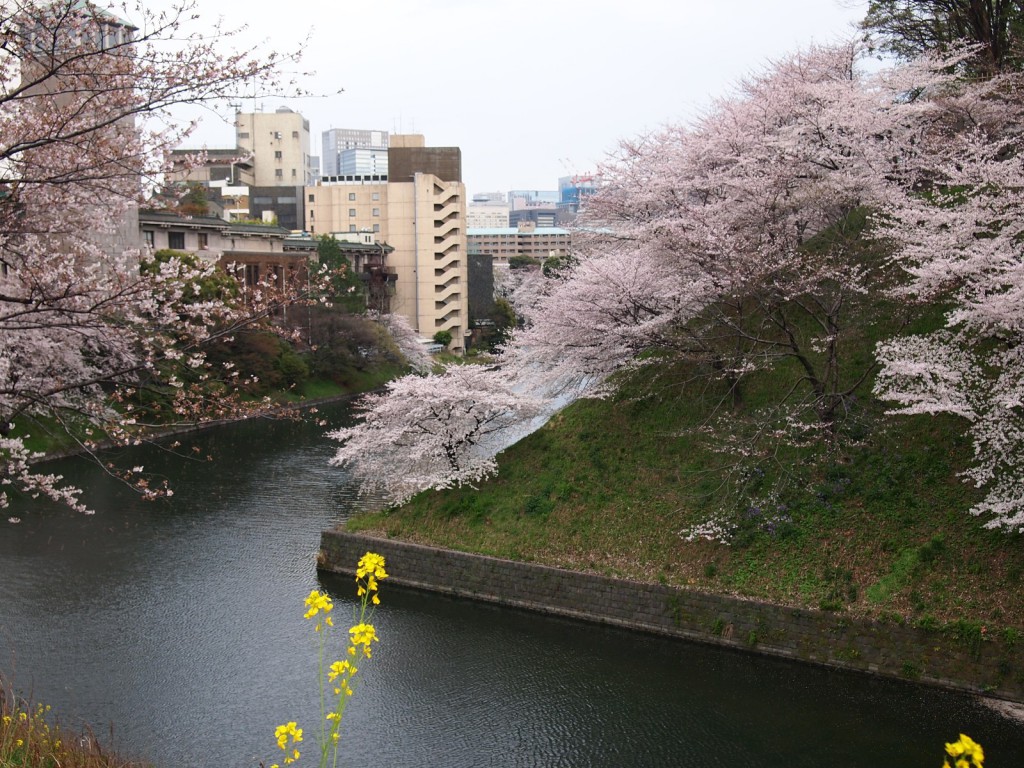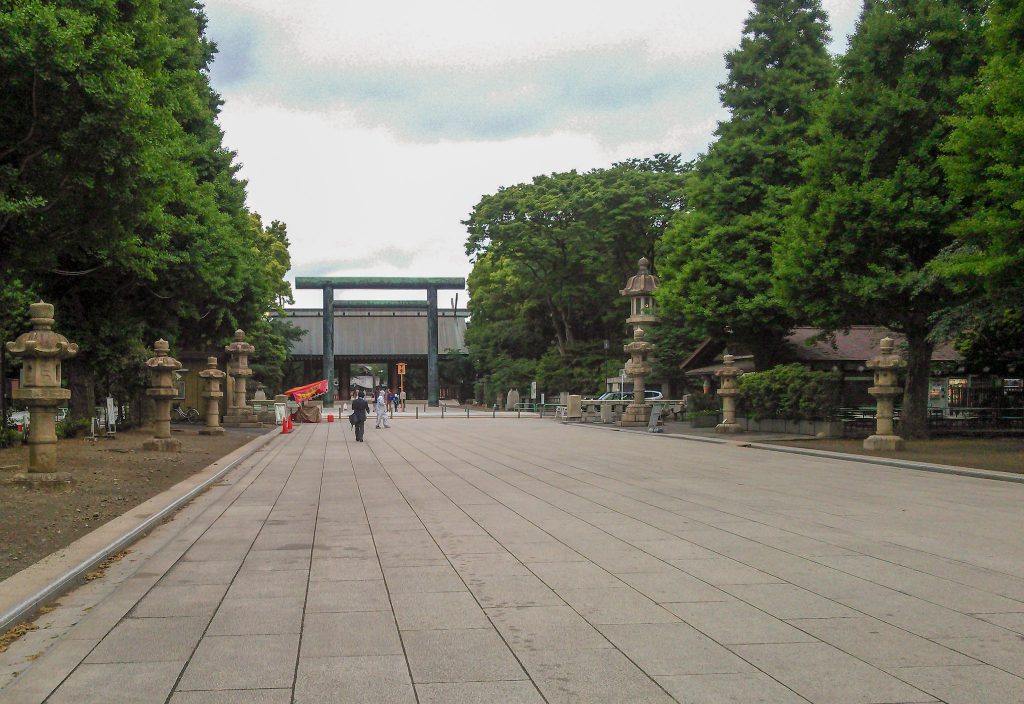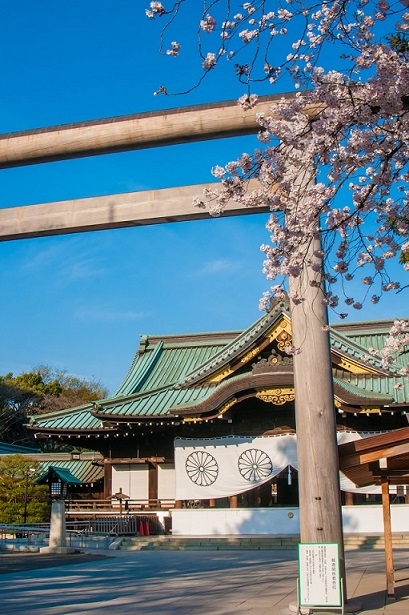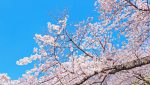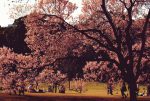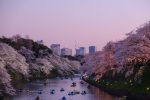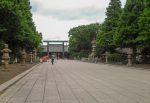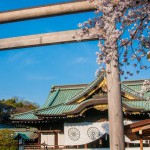 HIGHLIGHT
◆ See some of the best cherry blossom spots in Tokyo 
◆ Wander grand Shinjuku Gyoen with its impressive plant diversity
◆ Discover Yasukuni Shrine at its most vibrant 
◆ Explore the moats of historic Edo Castle

*Please note, the tour date may be subject to change depending on the cherry blossom forecast. 
WHAT YOU CAN EXPECT
On this limited tour, which takes place for only two weeks over late March and early April, you will visit what we believe are the four best cherry blossom spots Tokyo has to offer. As you explore these locations, our expert guide will tell you all about their fascinating environments and histories. 

Shinjuku Gyoen National Garden  
Shinjuku Gyoen is one of Tokyo's most famous parks. Once the site of a feudal lord's residence and a botanical garden for the Imperial Family, it is one of the largest parks in the city. The public park has three main types of garden, a Japanese landscape garden, a French garden, and an English landscape garden, as well as greenhouse for tropical flowers. It is also home to over 400 somei yoshino cherry trees, the most common type found here in Japan, in addition to early and late blooming trees for those wishing to view the blossoms out of season. With its spacious grounds, it is a perfect place to wander leisurely and view the blossoms.

Chidorigafuchi Park       
A small but well-loved park, Chidorigafuchi is known for its excellent views that overlook the Hanzo Moat of the Imperial Palace. A 700-meter-long tunnel of cherry trees line the area, making it a popular choice during the cherry blossom season. Later on in the season the blossom petals cover the surface of the moat's water creating the illusion of a pastel pink river. The park is also home to a number of modern art pieces and statues.   

Yasukuni Shrine 
As one of the most visited shrines in Tokyo, Yasukuni Shrine enshrines all those that have died in war for their country. Along its long entrance and within its spacious grounds are hundreds of cherry trees, making it one of the most striking locations for cherry blossom viewing in Japan. Within its grounds is also Tokyo's most important cherry blossom tree, the tree used by the meterological agency to determine the beginning of cherry blossom season in the city. A beautiful but controversial location, guests will also learn about its complex history. 

Sotobori Park 
The final location on our tour is Sotobori Park. A more tranquil location, Sotobori is the site of the ruins of the Imperial Palace's Outer Moat. Along the ruins are many cherry trees for visitors to admire. As a designated historic site, the parks retains its original appearance, so guests can get an impression of what Tokyo was like over 400 years ago.  
More Info

Price List 


| | | | | |
| --- | --- | --- | --- | --- |
| 1 Person | 2 People | 3 People | 4 People | +1 Person |
| ¥ 15,950 | ¥ 22,000 | ¥ 28,050 | ¥ 34,100 | + ¥ 6,050 |

*Tax included
CANCELLATION POLICY
If you cancel your reservation, the following cancellation rates and remittance charges will be charged.
(1) 3-14 days prior to the program date: 20 % of the program fee
(2) 2 days before the program date: 50 % of the program fee
(3) 1 day before the program date: 100 % of the program fee
PROGRAM FEE
Basic Fee (Per Group)

9,900

JPY
Fee per Person

6,050

JPY
Total Price = Basic Fee + Fee per Person * Number of Participants + Tax
STARTING TIME

(1) 8:30~
(2) 13:30~

DURATION

4 hours
LOCATION

Shinjuku Gyoen National Garden

Chidorigafuchi Park

Yasukuni Shrine

Sotobori Park
MINIMUM NUMBER OF PARTICIPANTS

1 persons
INCLUSIONS

• Admission to Shinjuku Gyoen National Garden 
• Nationally-licensed tour guide 
• Public Transportation Fee 
• Hotel pick-up* 

*Please note that we can only do our pick-up service at hotels within a 10 minute walk of stations on the JR Yamanote Line. Please contact us if you are unsure if your hotel falls into this category. For hotels not within this area, we can arrange an alternative pick up destination.

※ Those who wish to use a taxi service instead of public transportation must pay an additional cost. 
EXCLUSIONS

• Food & drink
• Hotel drop-off 
• Other shopping expenses 
NOTIFICATIONS

◆ Please note this tour only takes place during Tokyo's Cherry Blossom Season. This occurs from late March to early April. Tour dates may be subject to change according to the forecast. 
◆ Our services are mainly offered in English. Other languages ​​(including Chinese, French, Spanish, German, Italian, and Russian) are also available. If you would like to request this tour in a language other than English, please inquire at info@truejapantours.com as soon as possible. 
◆ Please follow the guide's instruction during the program. We shall not be responsible for any accidents caused by disregard of the instructions.
◆ Please advise us if you have any religious/health restrictions, allergies, or if you would like to request any special care for participants (including children). 
◆ Our business hours are from 9:00am to 6:00pm on weekdays. For inquiries received outside of business hours, we will look into them and respond on the next business day.

Note: The booking deadline for this program is 1:00pm 3 business days (Japan Standard Time) prior to the program.
When booking after this deadline, please email us at info@truejapantours.com.
Please note that any programs booked after the deadline without an inquiry will not be guaranteed.