Walk around in Southeast Kamakura
SEA008
Kamakura is one of the most attractive tourist destinations near Tokyo. The ancient temples and shrines that are spread throughout the city are a must for tourists, but this course focuses on the southeast area where commoners resided in the days of the Samurai. Its many temples and shrines are complemented by a beautiful seaside location, traditional and cozy shops and a pleasant market. Its various faces make it an exquisite place to visit.
Why not come to Kamakura for a nice walk through these unique spots?
After riding on a bus for 10 minutes from Kamakura stationa break, having Japanese tea in the garden of the temple where various flowers are blooming throughout a year.
Strolling along the tranquil residential area, we visit small temples and shrines and call in several shops for local people where you can appreciate traditional Japanese things such as Kimono or utensils for the tea ceremony. It's available to experience wearing beautiful Kimono and have taken pictures by professional photographers (optional extras, prior booking essential).
You may learn that Japanese people have been living with tradition and preserving it for a long time.
The final attraction of this tour is a small but pleasant market selling local vegetables, fruits, bread and cakes. All of them are fresh and delicious! It's a good idea to buy them for lunch at the beach or to take home as a souvenir.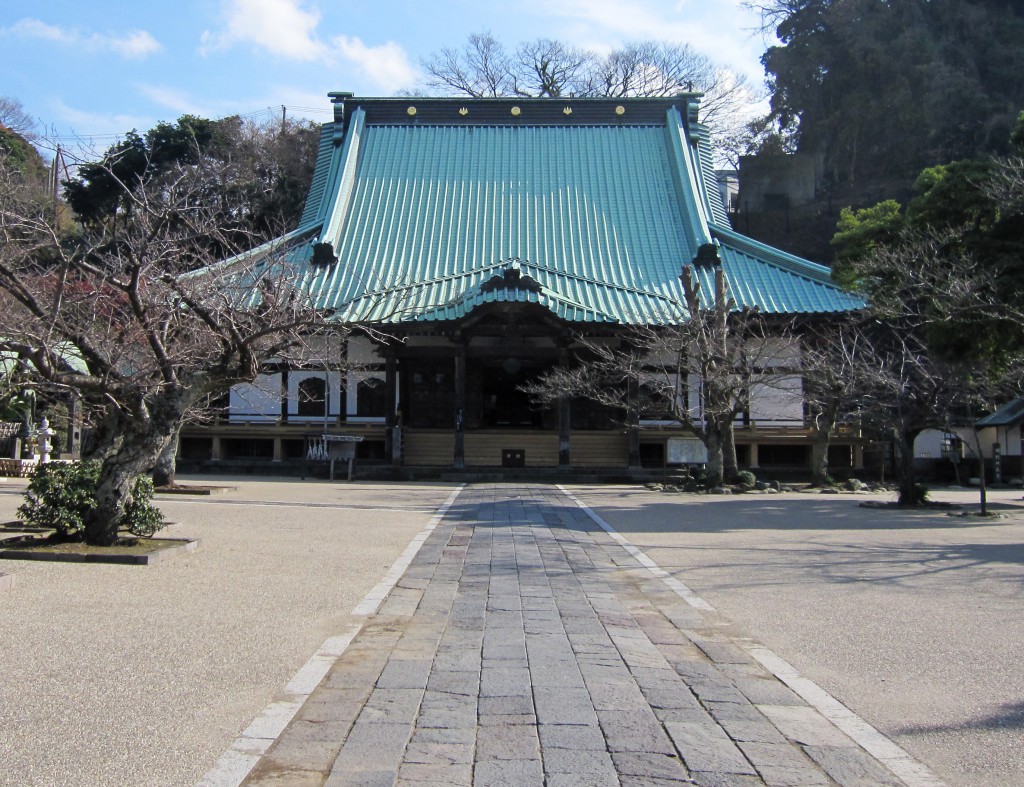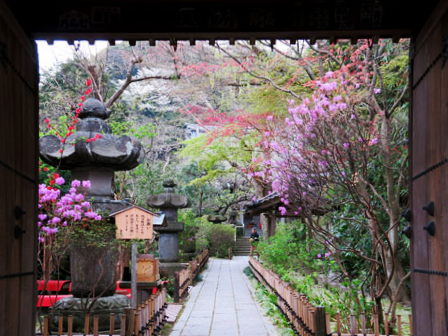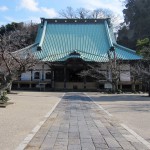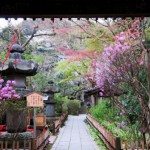 ITINERARY
CANCELLATION POLICY
If you cancel your reservation, the following cancellation fees and remittance charge will be charged:
(1) 14-3 days before the program day: 20 % of the program fee
(2) 2 days before the program day: 50 % of the program fee
(3) one day before, on the departure day, or cancellation without notice: 100 % of the program fee
PROGRAM FEE
Basic Fee (Per Group)

9,700

JPY
Fee per Person

4,850

JPY
Age 6 - 11

2,950

JPY
Total Price = Basic Fee + Fee per Person * Number of Participants + Tax
STARTING TIME

(1) 9:30~
(2) 13:00~

DURATION

3 hours
LOCATION

Zaimokuza beach (Pacific Ocean)

Komyoji Temple

Ankokuron-ji Temple
INCLUSIONS

・Guiding fee
・Admission fee
・Public transportation fee for JR and subways (For taxis or hired cars, actual additional fee will be charge.)
EXCLUSIONS

Lunch, beverages,Travel expenses to the meeting place, and shopping fees
NOTIFICATIONS

◆Please follow the guide's instruction during the program. We shall not be responsible for any accident caused by disregard of the instructions.
◆Please advise us if you have any religious or health restrictions, allergies, or the case where you would like to request a special care for participants, including children. Please email us at info@truejapantours.com to check an availability and share the information.
Please note that any programs booked without an inquiry will not be guaranteed.
◆Our services are mainly offered in English. In addition, services in other languages, such as Chinese, French, Spanish, German, Italian, Russian are also available. In case you would like services in languages other than English, please inquire us at info@truejapantours.com as soon as possible. We 
◆Our business hours are from 9:00 am to 6:00 pm on weekdays. For inquiries received outside the business hours, we will look into it and respond on the next business day.
will check an availability.
◆Deadline for booking of this program is 10 am of the 3 business days (JST) prior to the program date.When booking after the deadline, please email us at info@truejapantours.com to check an availability. 
Please note that any programs booked after the deadline without an inquiry will not be guaranteed.