Furoshiki Cloth Wrapping <Private>
ETA060
Discover the little-known craft of furoshiki wrapping, the Japanese art of skillfully wrapping goods and products. Try your hand at making basic furoshiki knots and styles, useful for everything from handbags to bottles, and learn all about this handy art form's long past and eco-friendly future.  

This is a private program. You can also see our shared Origami & Furoshiki program here.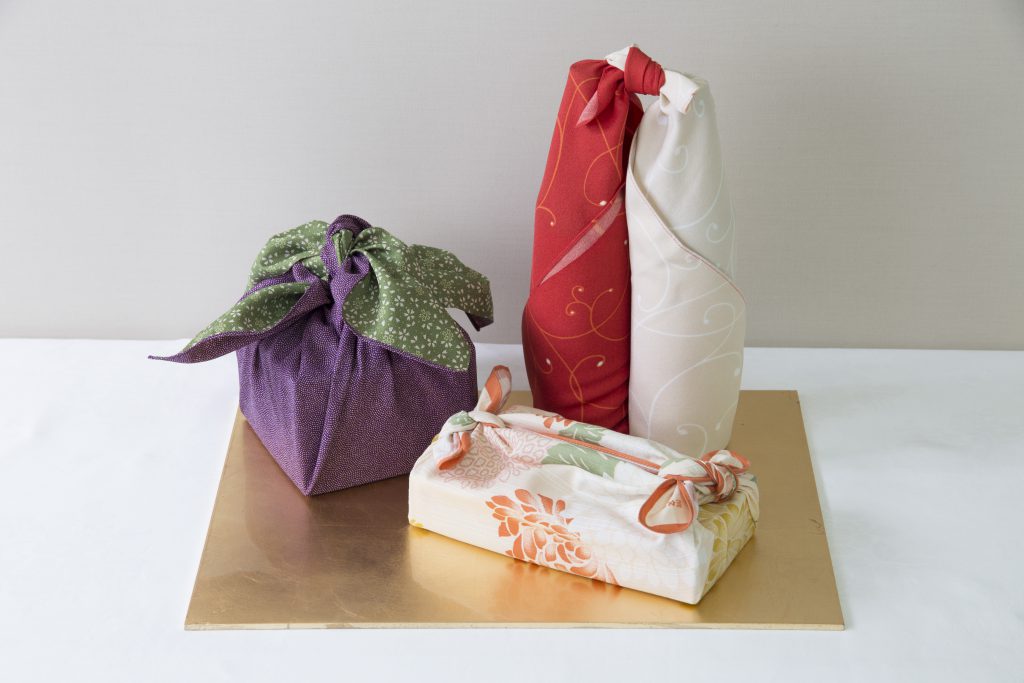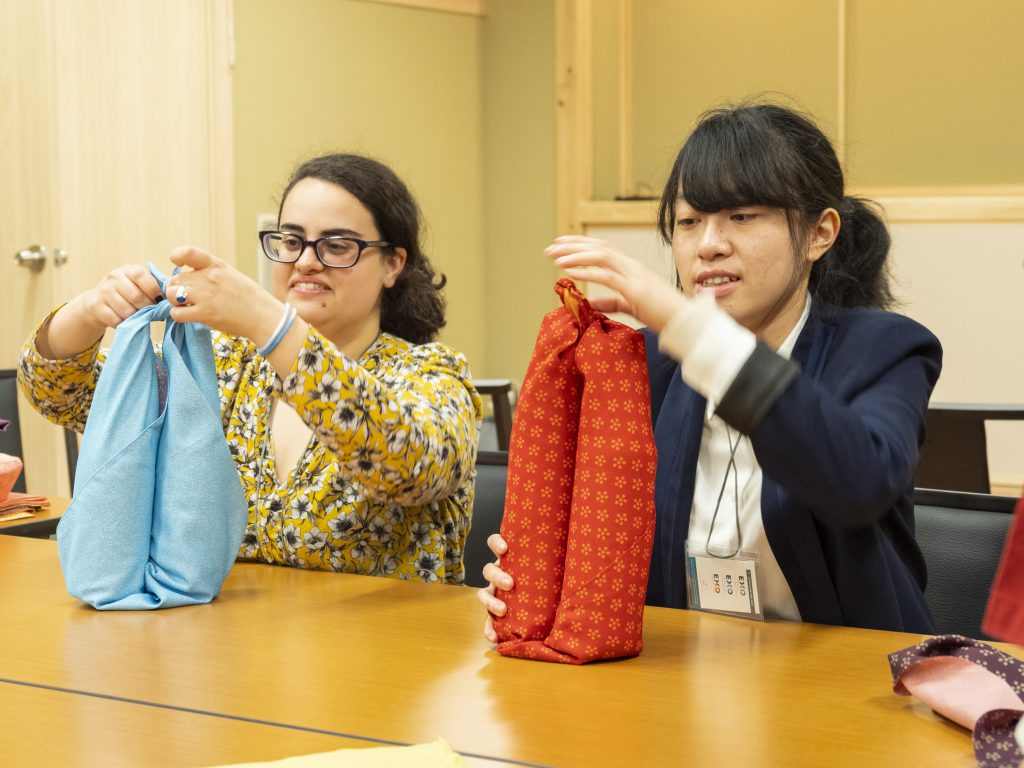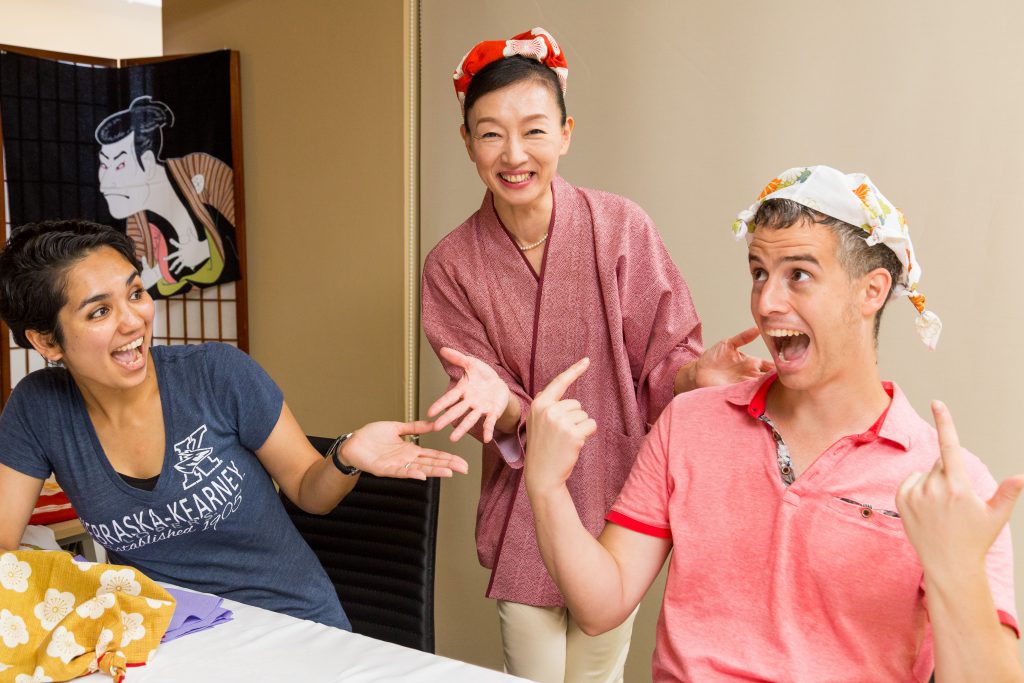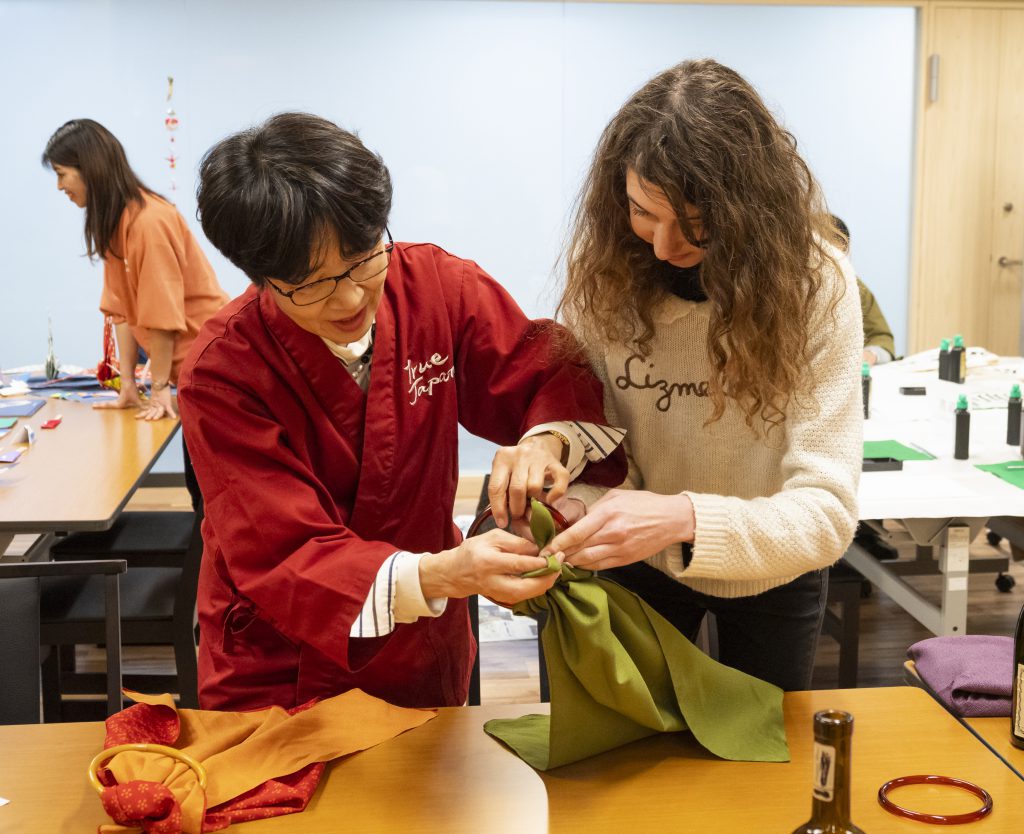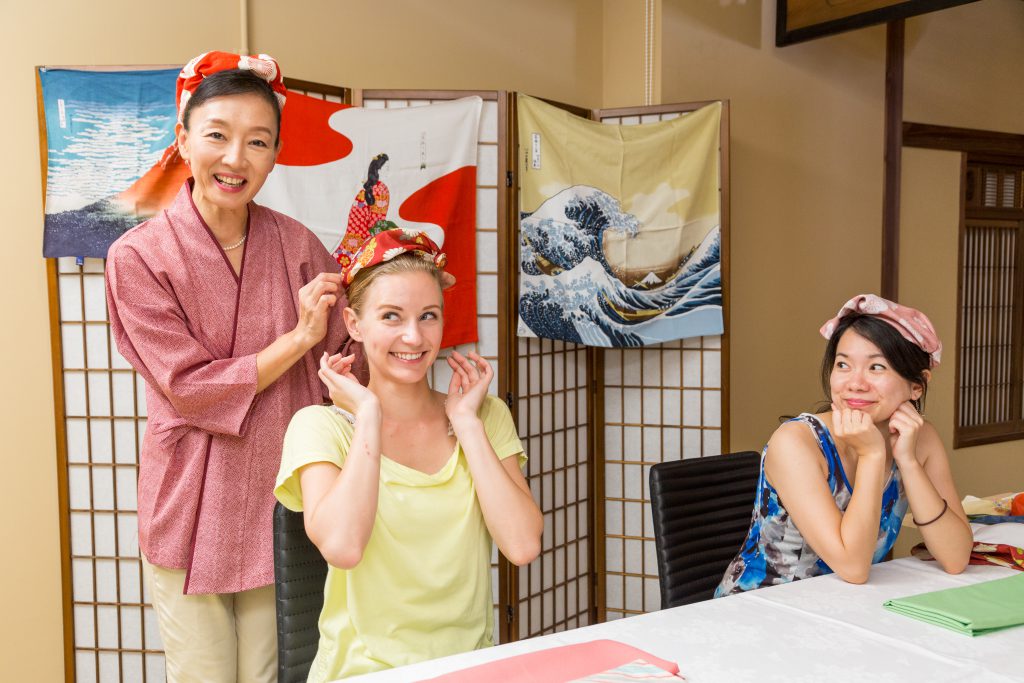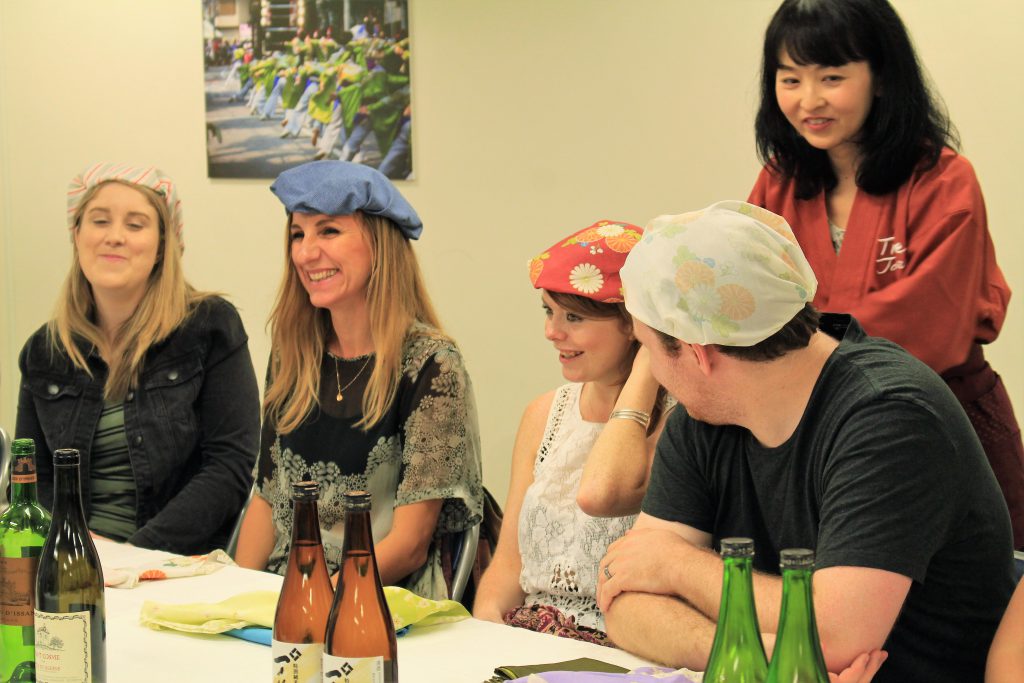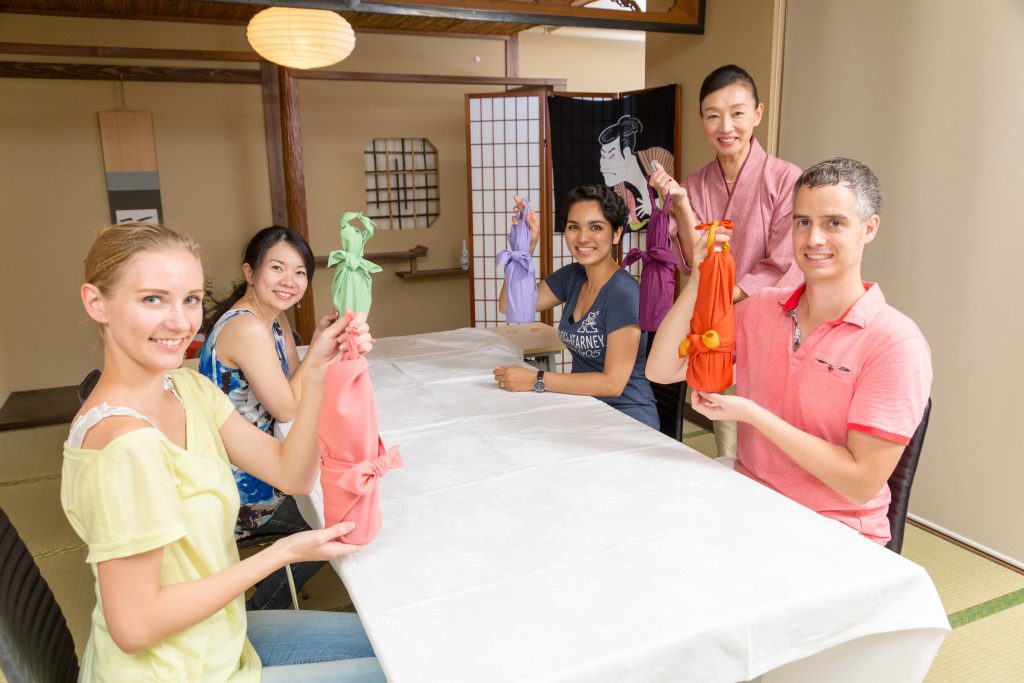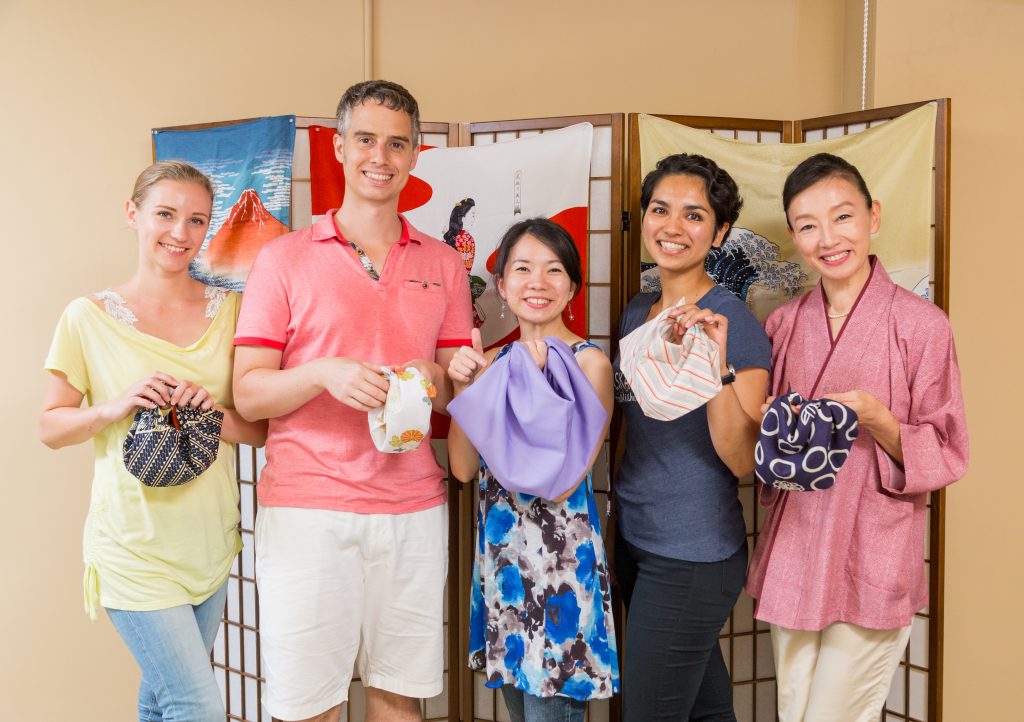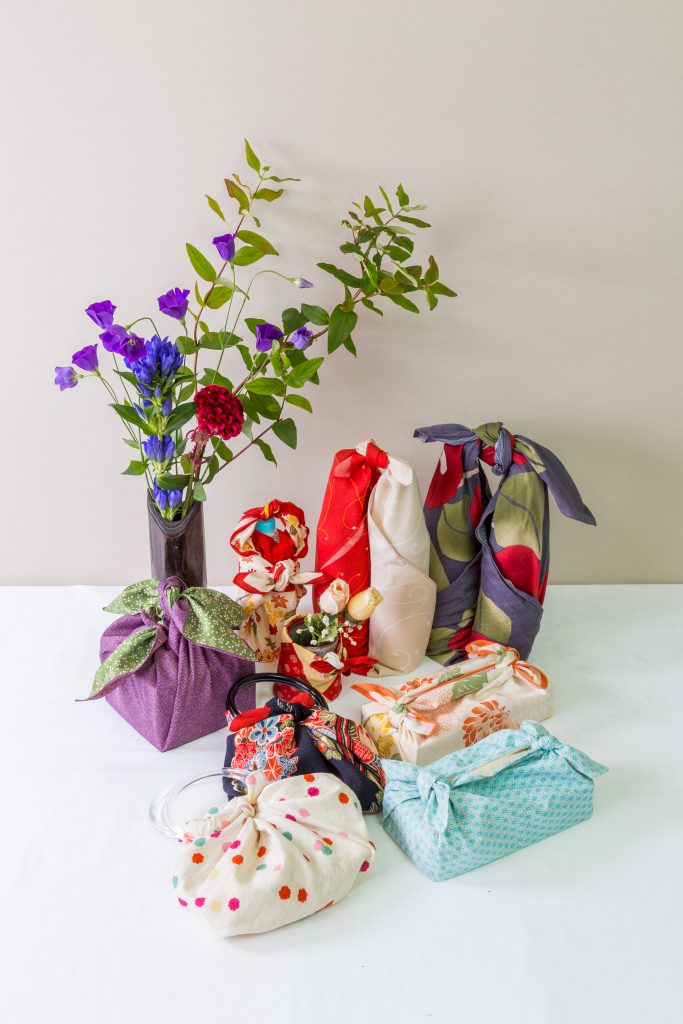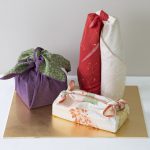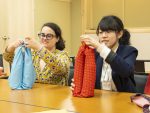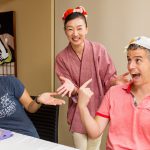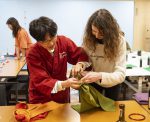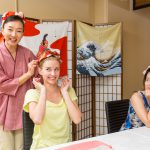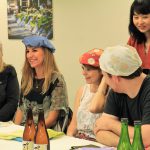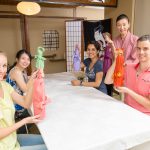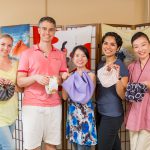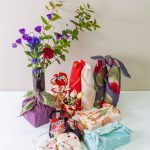 HIGHLIGHT
◆ Learn furoshiki cloth wrapping from a licensed instructor 
◆ Make a variety of furoshiki designs
◆ Discover the history and importance of furoshiki 
◆ Take home your very own eco-friendly furoshiki wrapping cloth
WHAT YOU CAN EXPECT
Furoshiki are a type of wrapping cloth traditionally used to transport clothes, gifts, or other goods. They have been present in Japanese culture for hundreds of years and are making a well-deserved comeback due to their eco-friendly designs.

In this activity, held at our state-of-the-art Grand TJT experience room, you will be taught how to make furoshiki designs by our nationally licensed instructors. In the first half of the program, you will learn the basic knots and techniques to furoshiki wrapping. You will then be able to try your hand at some of the more complex methods, including bag making, bottle wrapping, and present wrapping. 

Note: As of March 2020, all activities will now take place in our brand-new cultural experiences room, Grand TJT. Some current website photos do not represent this location.  
More Info

Price List 


| | | | | |
| --- | --- | --- | --- | --- |
| 1 Person | 2 People | 3 People | 4 People | +1 Person |
| ¥ 15,070 | ¥ 19,690 | ¥ 24,310 | ¥ 28,930 | + ¥ 4,620 |

*Tax included
CANCELLATION POLICY
If you cancel your reservation, the following cancellation rates and remittance charges will be charged.
(1) 3-14 days prior to the program date: 20 % of the program fee
(2) 2 days before the program date: 50 % of the program fee
(3) 1 day before the program date: 100 % of the program fee
PROGRAM FEE
Basic Fee (Per Group)

11,500

JPY
Fee per Person

5,100

JPY
Total Price = Basic Fee + Fee per Person * Number of Participants + Tax
STARTING TIME

at any time.
DURATION

60mins
LOCATION

Grand TJT (Tokyo)
MINIMUM NUMBER OF PARTICIPANTS

1 persons
INCLUSIONS

• Nationally licensed furoshiki instructor 
• Furoshiki wrapping cloth 
EXCLUSIONS

• Hotel pick-up and drop-off 
• Any food and drinks 
NOTIFICATIONS

◆ Please note that as of March 2020 our program location has changed.  
◆ Our services are mainly offered in English. Other languages ​​(including Chinese, French, Spanish, German, Italian, and Russian) are also available. If you would like to request this tour in a language other than English, please inquire at info@truejapantours.com as soon as possible. 
◆Program duration is an estimate. It is subject to change depending on the number of participants and/or certain conditions.
◆ Please advise us if you have any religious/health restrictions or allergies and if you would like to request any special care for participants (including children).
◆ Please follow the guide's instructions during the program. We shall not be responsible for any accidents caused by disregard of the instructions.
◆ Our business hours are from 9:00 am to 6:00 pm on weekdays. For inquiries received outside business hours, we will look into them and respond on the next business day.

Note: The booking deadline for this program is 1:00 pm 2 business days (Japan Standard Time) prior to the program.
When booking after this deadline, please email us at info@truejapantours.com. 
Please note that any programs booked after the deadline without an inquiry will not be guaranteed.