秋葉原サブカルツアー
STA022
Discover exciting Akihabara, Tokyo's self-confessed geek town, with an expert pop culture guide. Then have a lunch* like no other at one of Akihabara's famous maid cafés. *Vegan options available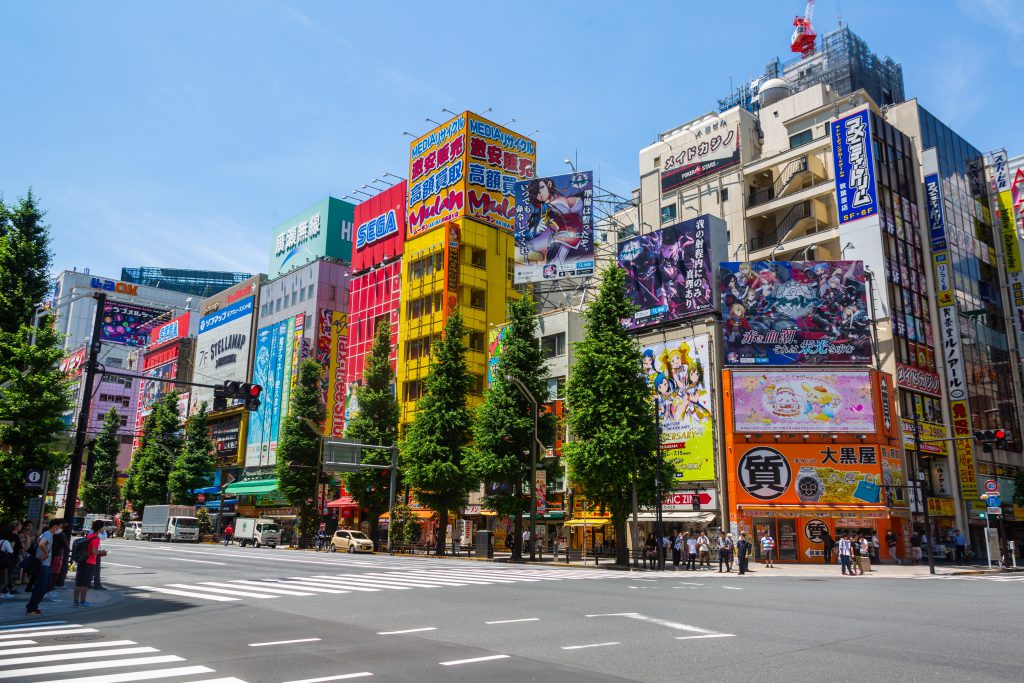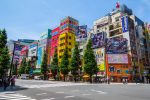 ハイライト
◆ Explore the world's preeminent electric town with a specialised guide
◆ See for yourself the rarest collectibles and items in anime, games, and manga
◆ Try out the newest and best gadgets fresh to the market
◆ Have the lunch of a lifetime at a famous Akihabara maid cafe
WHAT YOU CAN EXPECT
On this tour our accredited guide will show you around Akihabara, Japan's mecca for fans of anime, manga, games and electronics. Filled with electronic shops both big and small, as well a number of dedicated subculture stores selling niche pop culture merchandise, Akihabara is the perfect insight into Japan's otaku, or "geek," culture. As you walk, our guide will take you around some of Akihabara's most important locations, explaining how this unique subculture came to be. Common sights included on the tour include:

• Mandarake - The largest anime and manga store in the world, where guests can also buy one-of-a-kind collectibles and valuable first editions. 
• Yodobashi Camera - A megastore with nine floors, its has the largest and most impressive collection of electronic you have ever seen. 
• Specialist Electronic Stores - From tiny little street stores selling only one specific product to chain stores like Sofmap and towering blocks like Radio Kaikan, Akihabara has it all.
• Purikura - The unique Japanese photobooths that aim to make all their patrons look cute, and Akihabara has some of the whackiest out there!  
• Kanda Myojin Shrine - For those interested, a short walk will take you to Kanda Myojin, a vibrant red shrine that has links to anime Love Live. 
• And more!

After a tour of Akihabara, you will then sit down to a distinctive meal experience at a maid cafe. Enjoy a cute meal* and drink of your choice while the cafe maids serve your every need (within reason!). Then take a photo with the waitresses as a souvenir. Not just for otaku, all the maids are professional actresses, and everyone is welcome! 

*Vegan options and alcohol are available. 
More Info

Price List 


| | | | | |
| --- | --- | --- | --- | --- |
| 1 Person | 2 People | 3 People | 4 People | +1 Person |
| ¥ 20,350 | ¥ 28,600 | ¥ 36,850 | ¥ 45,100 | + ¥ 8,250 |

*Tax included
キャンセルポリシー
If you cancel your reservation, the following cancellation rates and remittance charges will be charged.
(1) 3-14 days prior to the program date: 20 % of the program fee
(2) 2 days before the program date: 50 % of the program fee
(3) 1 day before the program date: 100 % of the program fee
ツアー料金
基本料金(グループあたり)

12,100

円
人数割料金

8,250

円
ツアー料金 = 基本料金 + 人数割料金 × 参加者数 + 税
催行時間

11:00~
所要時間

4 hours
実施場所・訪問地

Akihabara
最少催行人数

1 名
料金に含まれる内容

• Nationally-licensed tour guide 
• Public Transportation Fee 
• Hotel pick-up* 
• Lunch at maid cafe (1st drink included)
• Photo with maid cafe workers 

*Please note that we can only do our pick-up service at hotels within a 10 minute walk of stations on the JR Yamanote Line. Please contact us if you are unsure if your hotel falls into this category. For hotels not within this area, we can arrange an alternative pick up destination.

※ Those who wish to use a taxi service instead of public transportation must pay an additional cost. 
料金に含まれない内容

• Hotel drop-off 
• Shopping expenses 
申込みの際の諸注意

◆ Our services are mainly offered in English. Other languages ​​(including Chinese, French, Spanish, German, Italian, and Russian) are also available. If you would like to request this tour in a language other than English, please inquire at info@truejapantours.com as soon as possible. 
◆ Please follow the guide's instruction during the program. We shall not be responsible for any accidents caused by disregard of the instructions.
◆ Please advise us if you have any religious/health restrictions, allergies, or if you would like to request any special care for participants (including children). 
◆ Our business hours are from 9:00am to 6:00pm on weekdays. For inquiries received outside of business hours, we will look into them and respond on the next business day.

Note: The booking deadline for this program is 1:00pm 3 business days (Japan Standard Time) prior to the program.
When booking after this deadline, please email us at info@truejapantours.com.
Please note that any programs booked after the deadline without an inquiry will not be guaranteed.