Kyoto: Ohara Ancient Temples Tour
W023
Access the ancient world in this temple tour of Ohara, a Kyoto town known for its historical temples, striking autumn leaves, and connections to the Imperial Family.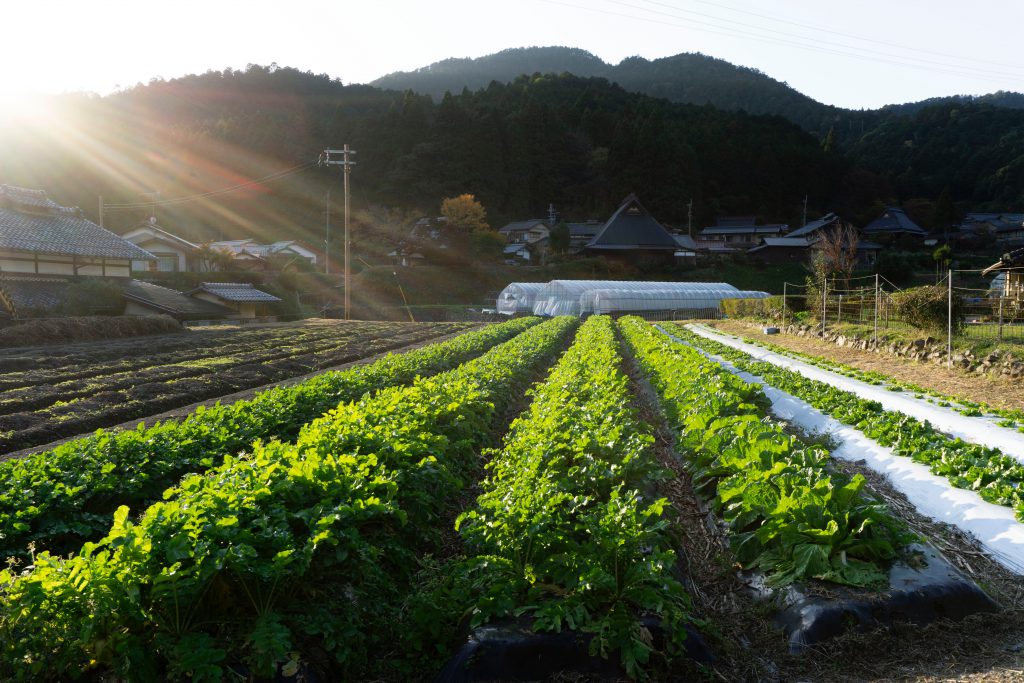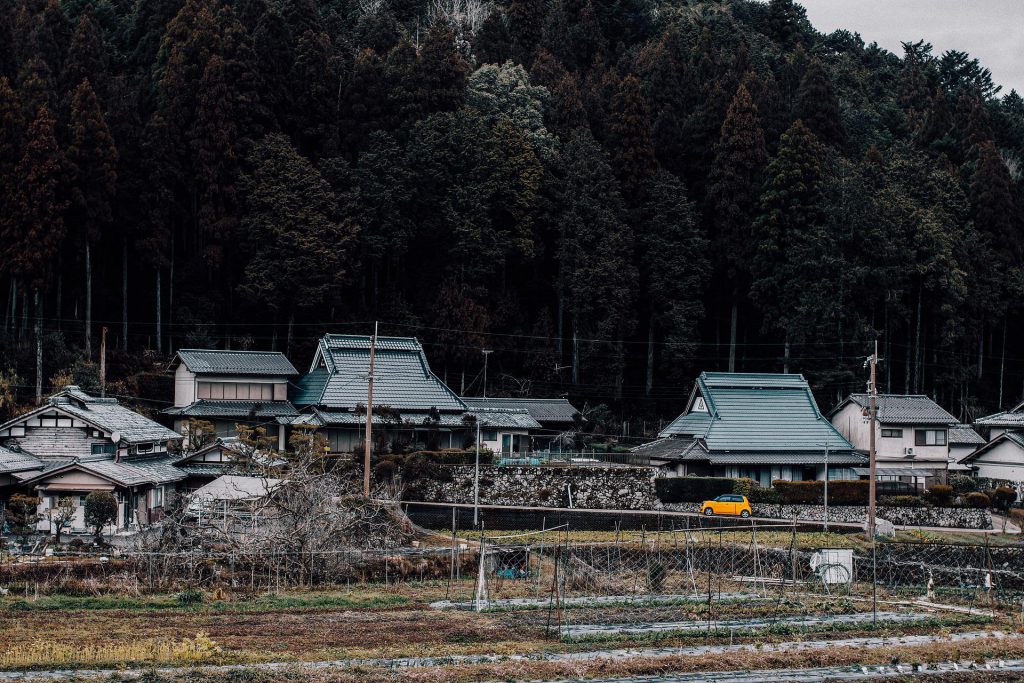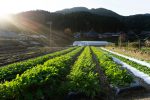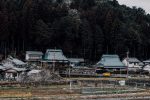 HIGHLIGHT
◆ Walk the serene halls and view the famous garden of Sanzenin Temple, a major temple in Ohara's forested mountains
◆ Visit the tomb outskirts of the two defeated emperors who tried to overthrow the medieval samurai government
◆ Rest easy in peaceful Jikko-in Temple, where you can see a tranquil traditional garden from its tatami-matted main hall
◆ Explore Shorin-in Temple, home to a striking Amida Buddha statue and a significant location for Shomyo-style Buddhist chanting
WHAT YOU CAN EXPECT
Sanzenin Temple
Founded in the 8th century, Sanzenin is a Buddhist temple known for its exquisite views. Surrounded by lush forest, its moss garden, which is framed by colorful cedar and maple trees, attracts visitors from all over the world. The significant temple is also home to several Japanese natural treasures, including a striking gold Amida Buddha flanked by two serving deities, and guests can wander through its connected halls to admire historical artworks and calligraphy.    

Ohara Imperial Mausoleum
Ohara Imperial Mausoleum entombs the 13th-century emperors Go-Toba and Juntoku. Both emperors were famously exiled from the Japanese court for trying to overthrow the Kamakura Shogunate, who ruled Japan at the time. They were also contributors to the Hyakunin Isshu, the most influential anthology of classical poetry in Japan. (Please note: This site is controlled by the Imperial Household Agency and no members of the public are permitted to enter. As part of the tour, you will visit the outskirts of the tombs only.)

Jikkoin Temple
Jikkoin is a monastery connected to Shorinin Temple known for its peaceful grounds. Here you can relax in a tatami-matted main hall while viewing its attractive garden. The traditional garden utilizes the surrounding scenery, numerous flowers, and a uniquely shaped pond to create a harmonious environment for all who experience it.    

Shorinin Temple
The final temple of the tour, Shorinin, was a major location for the development of Shomyo, Japanese Buddhist chanting. The picturesque temple is located between two rivers and is home to a number of Buddhist artifacts, including an impressive Amida Buddha statue.
ITINERARY
More Info

Meeting Place:
The meeting place for this tour is JR Kyoto Station's Rooftop Sky Garden.

Transportation:
We will take the bus to Ohara.

The tour route is as follows:
JR Kyoto Station Rooftop Sky Garden → Sanzenin Temple → Ohara-ryo Temple → Jikkoin Temple → Katsurinin Temple → JR Kyoto Station

The tour will end at JR Kyoto Station.

Want to experience more after this tour? We recommend the following:
W002: Kyoto's Higashiyama: Tradition, Art & Religion Tour
W003: Gion Night Tour
CANCELLATION POLICY
In the event of cancellation, the following fees will apply:
(1) 3-14 days prior to the program: 20% of the program fee
(2) 2 days prior to the program: 50% of the program fee
(3) One day before the program or on the day*: 100% of the program fee

*In the case of a no-show, a separate remittance fee will also be charged.
PROGRAM FEE
Basic Fee (Per Group)

0

JPY
Fee per Person

19,800

JPY
Total Price = Basic Fee + Fee per Person * Number of Participants + Tax
STARTING TIME

8:15~
DURATION

5.5 hours
LOCATION

Sanzenin

Ohara Imperial Mausoleum

Jikkoin

Shorinin
MINIMUM NUMBER OF PARTICIPANTS

2 persons
INCLUSIONS

・Nationally licensed tour guide-interpreter
(1 guide for every 8 people)
・Public transportation (by bus)
・Admission to Sanzenin Temple
・Admission to Jikkoin Temple
・Admission to Shorinin Temple

*The adult fee is 21,780 yen including tax, and the child fee for children under 12 years old accompanied by an adult is 15,250 yen.
** The minimum number of participants for this tour is 2 adults. If two children under 12 years old are accompanied by an adult, they will count as 1 adult.
EXCLUSIONS

・ Food & drink, shopping expenses, etc.
・ Transportation to the meeting place
・ Transportation from the tour end place

※ If you wish to be picked up from your hotel, an additional 3,300 yen (tax included) will be added to the fee.
NOTIFICATIONS

◆ This is a shared program. Multiple groups may take this program at once.
◆ Please follow the instructions of the guide during the program. We will not be responsible for any accidents that may occur due to disobedience of the guide's instructions.
◆ The program will be operated in accordance with the guidelines stipulated by the Japan Tourism Agency. As a measure against COVID-19, you will be asked to disinfect your hands and wear a mask, and we will measure your temperature before starting the experience.
◆ Walking tours may be subject to change due to facility closures or weather conditions. In such cases, we will guide you to alternative locations.
◆ The program duration stated is only approximate. Please note that the duration of the experience may vary depending on the situation and the number of guests.
◆ For walking tours, you are requested to meet our guide at a designated meeting place. If you are late, please contact us at 03-6432-0195 during business hours (weekdays from 9:00 to 18:00). We may also provide you with an additional telephone number to contact in advance of the program.
◆ If you require special assistance during the program due to any of the following: religious reasons, physical conditions, illness, allergies, or the age of children, please be sure to indicate this in the remarks section of the reservation form at the time of application. Please note that we cannot guarantee any arrangements or changes to the program without prior inquiry.
◆ The minimum number of participants for this program is 2.
◆ This program is typically held in English. However, languages other than English can also be supported. Please inquire at info@truejapantours.com for details. If the program is available in your language, an additional fee of 1,000 yen (tax not included) per person will be added to the listed fee.
◆ Our business hours are from 9:00 to 18:00 on weekdays. Please note that inquiries received outside of business hours will be handled on the next business day. The application deadline for this program is 10:00 a.m. (Japan Standard Time) five business days prior to the tour date. If you wish to apply after the deadline, please contact us at info@truejapantours.com 
◆ Please note that we cannot guarantee arrangements for programs purchased after the application deadline without prior inquiry.