Origami & Furoshiki Cloth Wrapping <Shared>
ETR062
Encounter two traditional Japanese art forms at once in this distinctive experience near Tokyo Tower. First, try your hand at our origami session, where you can learn first-hand from our expert instructors how to make the perfect origami structures from the crane to Mount Fuji. Then, discover the little-known craft of furoshiki wrapping, the Japanese art of skillfully wrapping goods and products

This is a shared program that other groups may join. You can also arrange a private Origami program here or a private Furoshiki program here.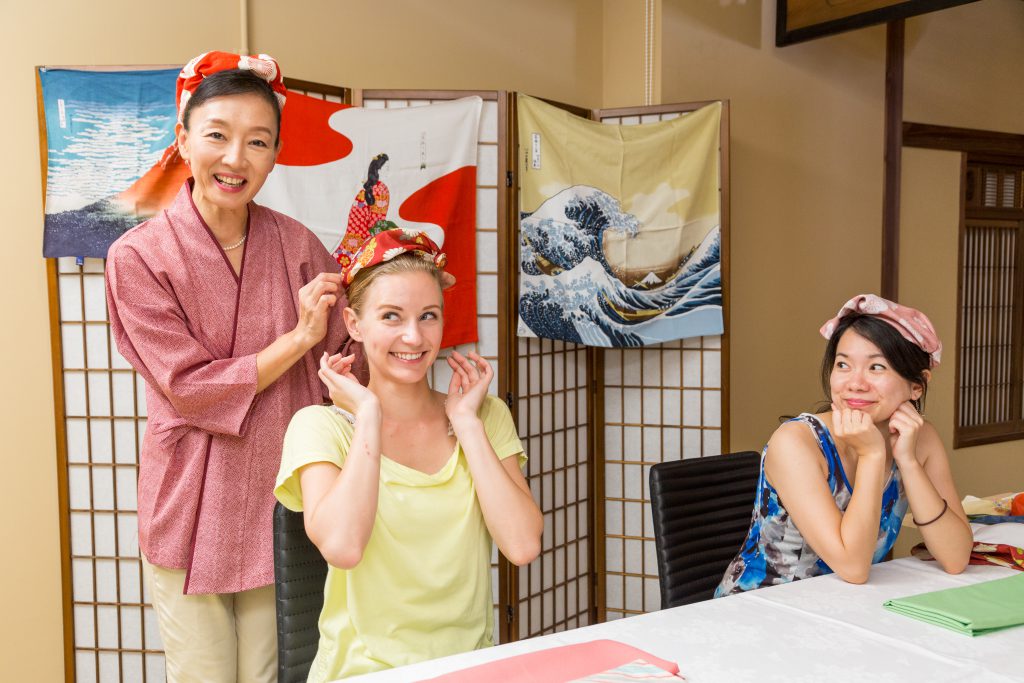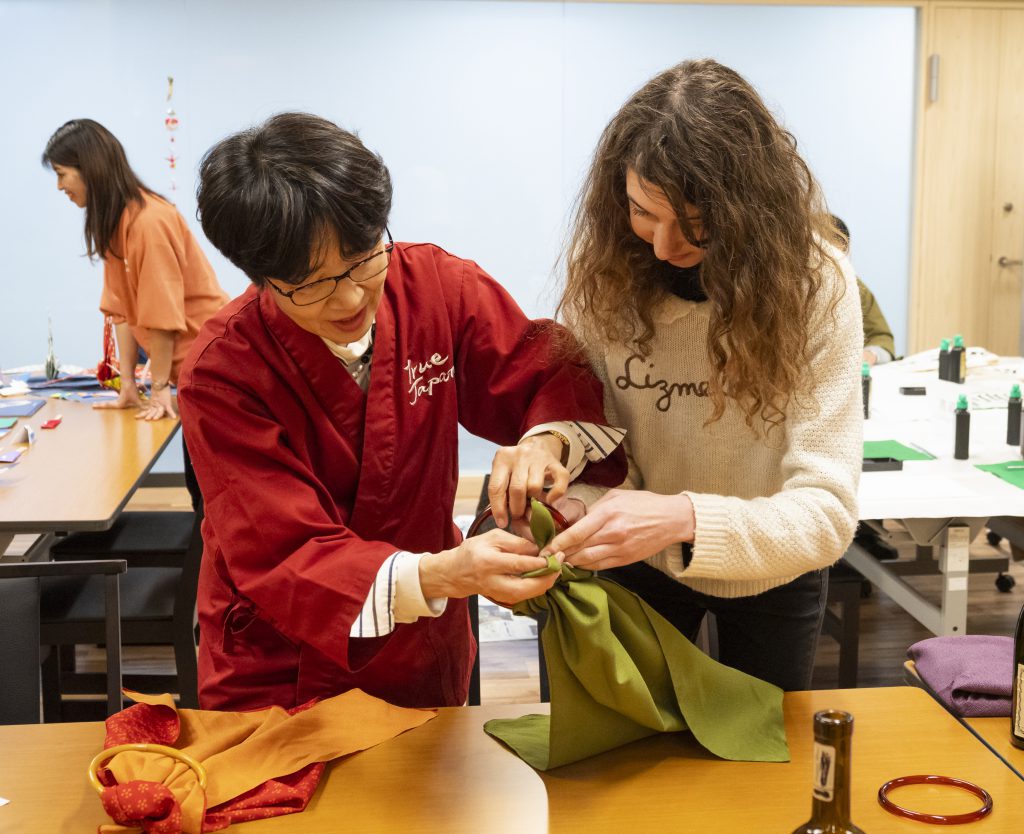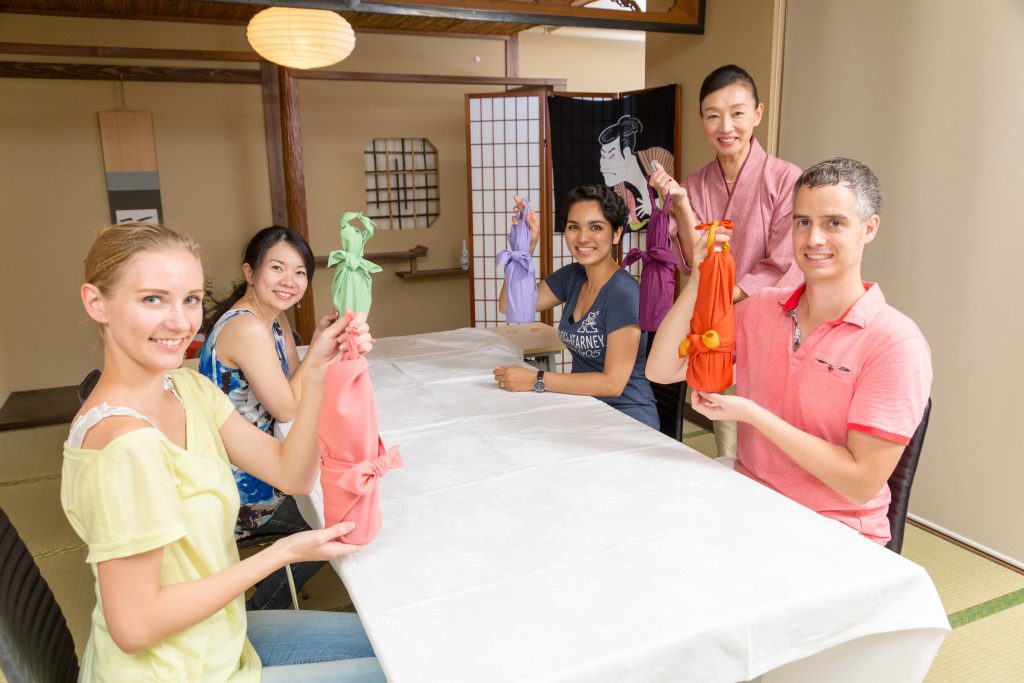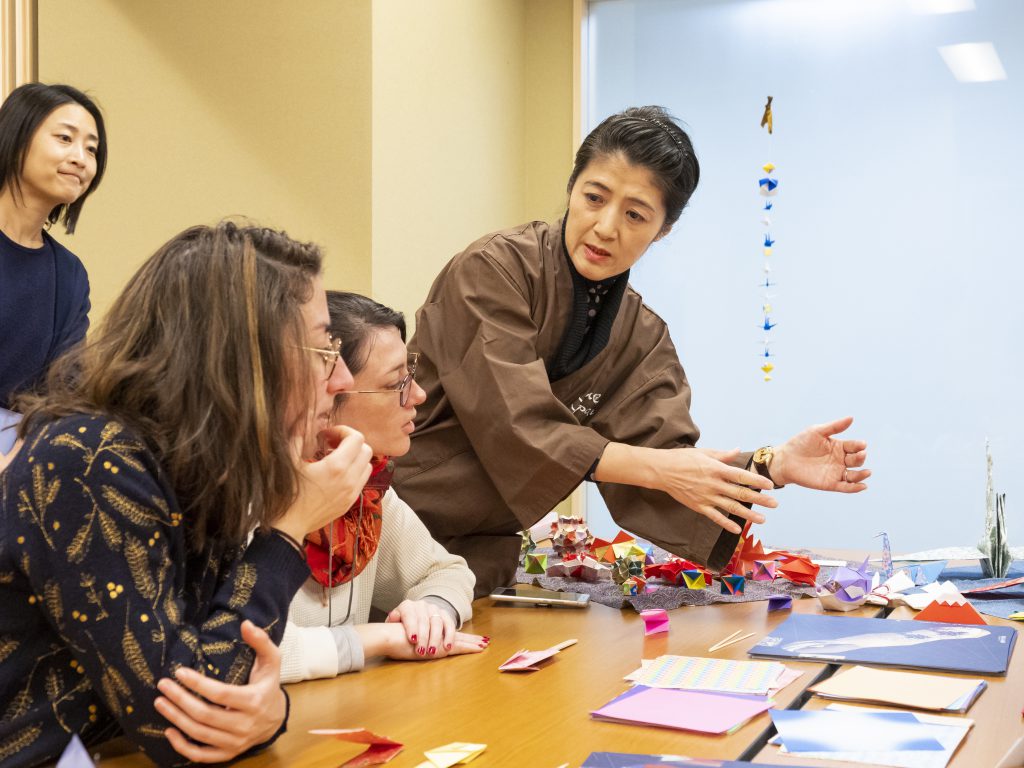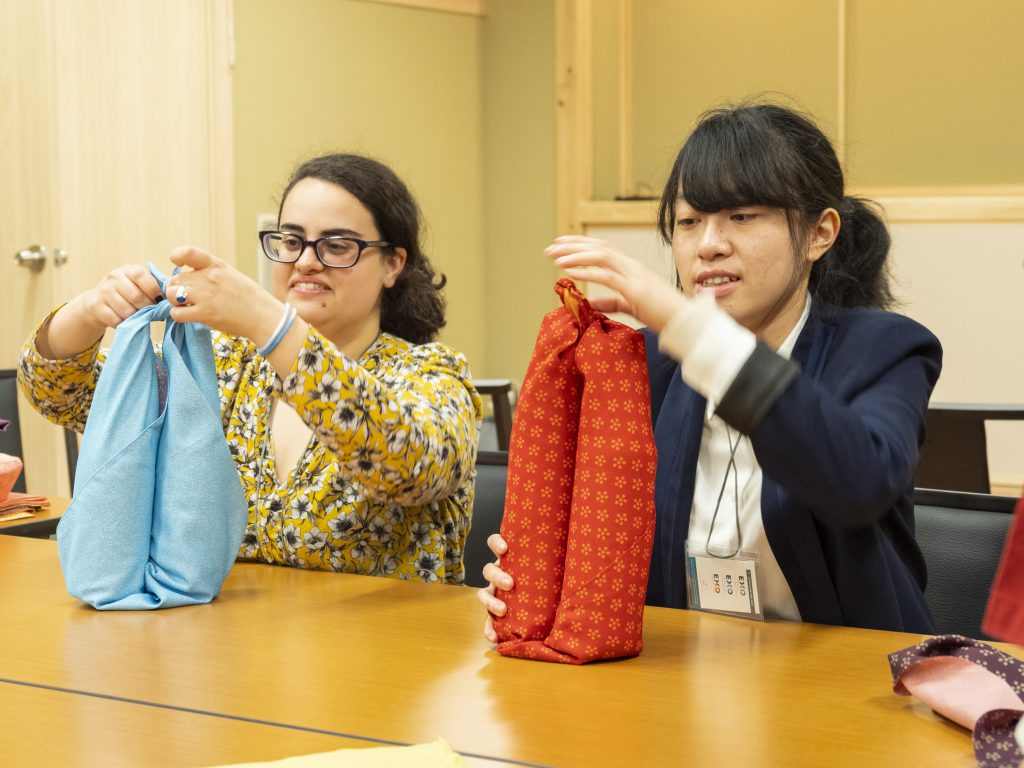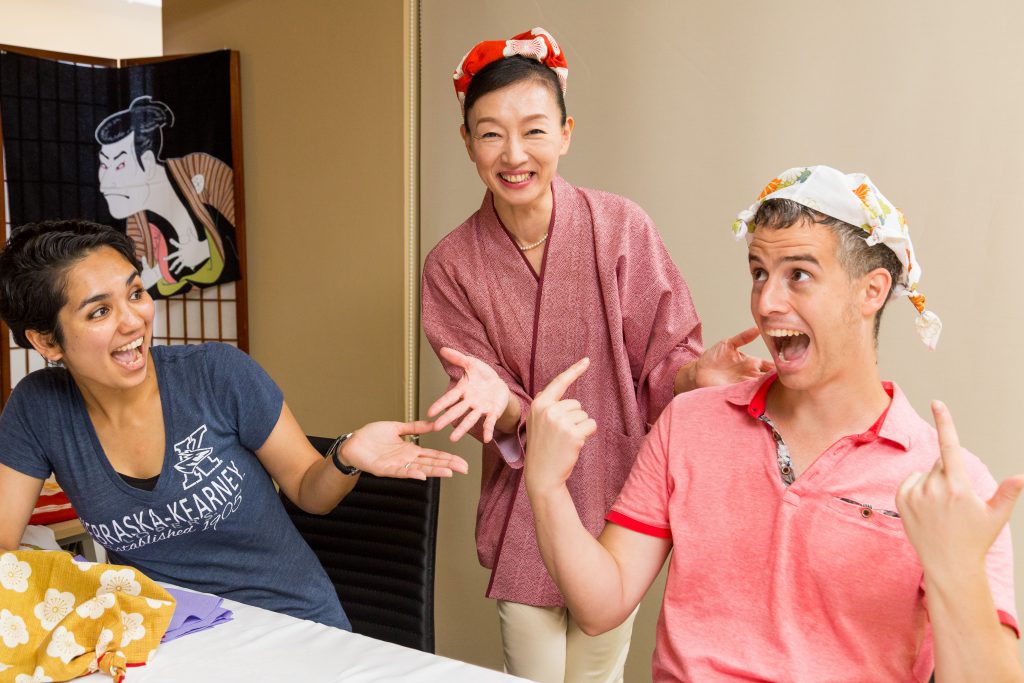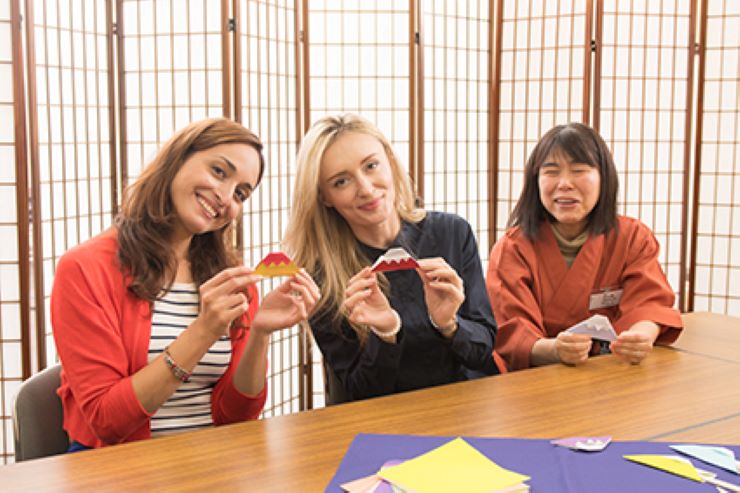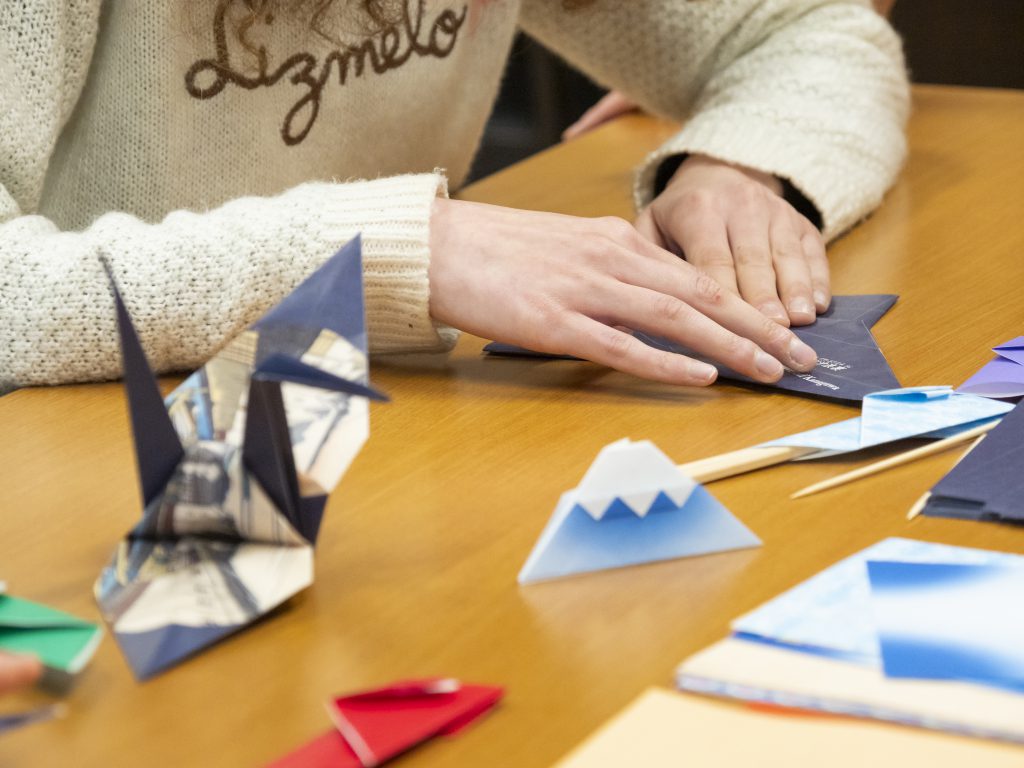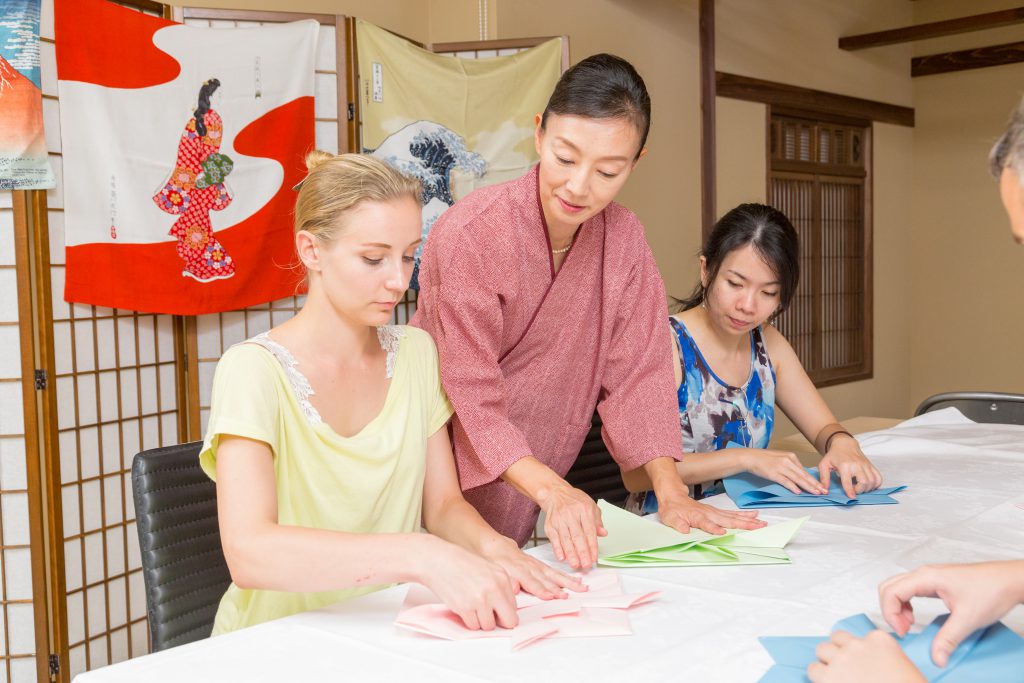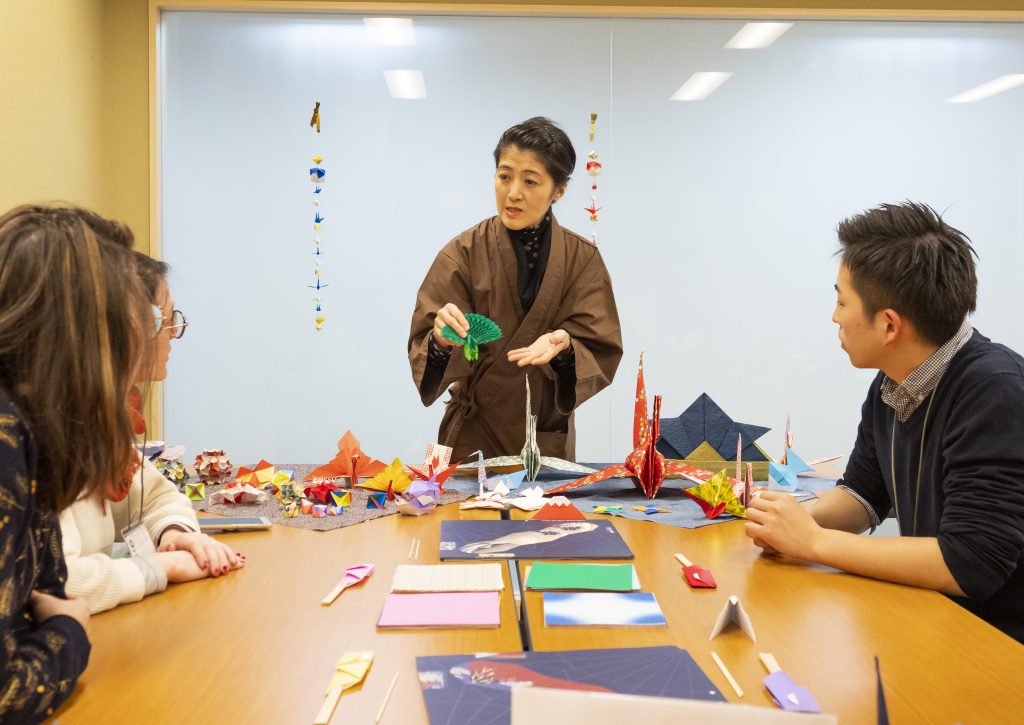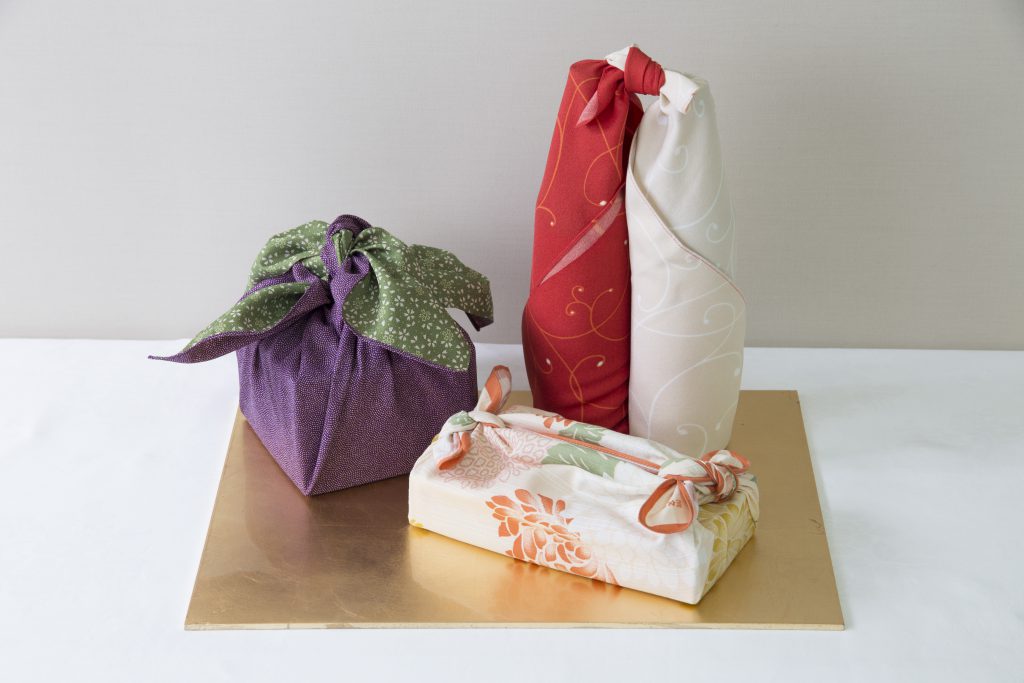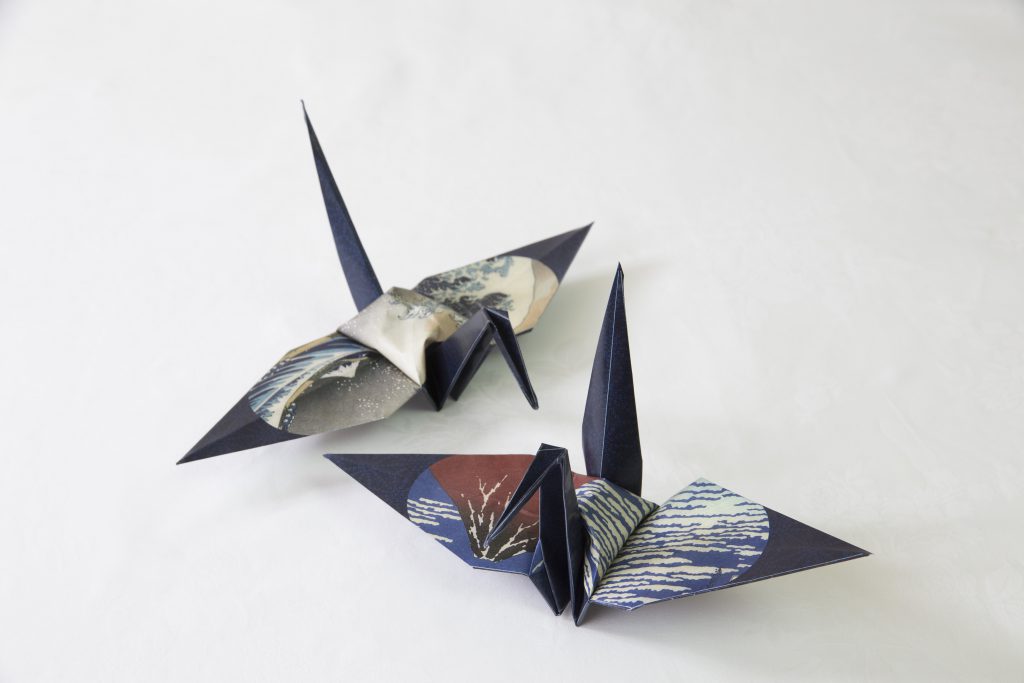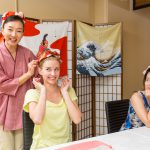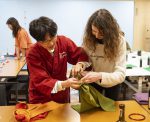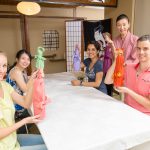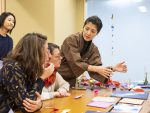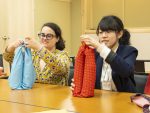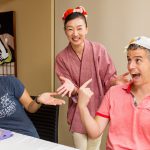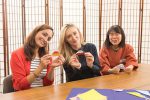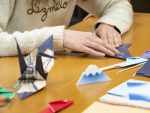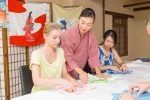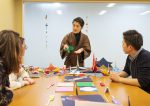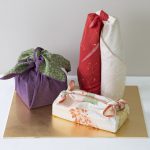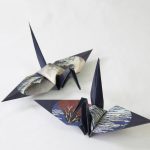 BOOK NOW
HIGHLIGHT
◆ Learn origami & furoshiki cloth wrapping from a licensed instructor 
◆ Make a variety of simple and complex origami & furoshiki creations 
◆ Discover the history and importance of origami & furoshiki 
◆ Take home your very own eco-friendly furoshiki wrapping cloth
WHAT YOU CAN EXPECT
Origami is the art of Japanese paper folding. Its practitioners create complex shapes out of paper without the need of glue or scissors. Origami's influence can be seen in art, technology, science and beyond. 
 
Furoshiki, on the other hand, are a type of wrapping cloth traditionally used to transport clothes, gifts, or other goods. They have been present in Japanese culture for hundreds of years and are making a well-deserved comeback due to their eco-friendly designs.

In this short program, held at our state-of-the-art Grand TJT experience room, you will be taught how to make origami and furoshiki creations by our nationally-licensed instructors. In the first half of the lesson, you will create a variety of origami shapes, both simple and complex, such as the crane, Mount Fuji, and ninja stars. Then, in our furoshiki activity, you will learn the basic knots and techniques to furoshiki wrapping, and have a go at some of the more complex methods such as bag making and bottle wrapping. 

Note: As of March 2020, all activities will now take place in our brand-new cultural experiences room, Grand TJT. Some current website photos do not represent this location.  
More Info

Price List 


| | | | | |
| --- | --- | --- | --- | --- |
| 1 Person | 2 People | 3 People | 4 People | +1 Person |
| ¥ 9,000 | ¥ 12,000 | ¥ 18,000 | ¥ 24,000 | + ¥ 6,000 |

*Solo participation costs an extra 3,000 JPY.
**Tax not included (Japanese tax currently stands at 10% of purchase price)
CANCELLATION POLICY
If you cancel your reservation, the following cancellation fees and remittance charges will be charged:
• Less than 24 hours before, on the departure day, or cancellation without notice: 100% of the program fee
PROGRAM FEE
Basic Fee (Per Group)

0

JPY
Fee per Person

6,000

JPY
Total Price = Basic Fee + Fee per Person * Number of Participants + Tax
STARTING TIME

(1) 9:00~
(2) 13:00~
(3) 15:00~

DURATION

80mins
LOCATION

Grand TJT (Tokyo)
MINIMUM NUMBER OF PARTICIPANTS

1 persons
INCLUSIONS

• Nationally-licensed origami & furoshiki instructor 
• Origami paper 
• Furoshiki wrapping cloth 
EXCLUSIONS

• Hotel pick-up and drop-off 
• Any food and drinks 
NOTIFICATIONS

◆ Please note that as of March 2020 our program location has changed.  
◆ This program is offered in English only. 
◆ Please note that more than one group may join this activity.
◆Program duration is an estimate. It is subject to change depending on the number of participants and/or certain conditions.
◆ Please advise us if you have any religious or health restrictions, or allergies, and if you would like to request any special care for participants (including children).
◆ Please follow the guide's instruction during the program. We shall not be responsible for any accidents caused by disregard of the instructions.
◆ Our business hours are from 9:00am to 6:00pm on weekdays. For inquiries received outside business hours, we will look into them and respond on the next business day.

Note: The booking deadline for this program is 1:00pm 2 business days (Japan Standard Time) prior to the program. When booking after this deadline, please email us at info@truejapantours.com. Please note that any programs booked after the deadline without an inquiry will not be guaranteed.