Karate Experience with World-Class Karate Champion
ETA206
Learn more from karate than just "wax on, wax off" in this training session with a karate world champion. In the intimate dojo owned by an ex- All Japan national team competitor, practice the fundamentals of attack and defence in Shoto-kai karate, and then try your new moves out in a sparring match.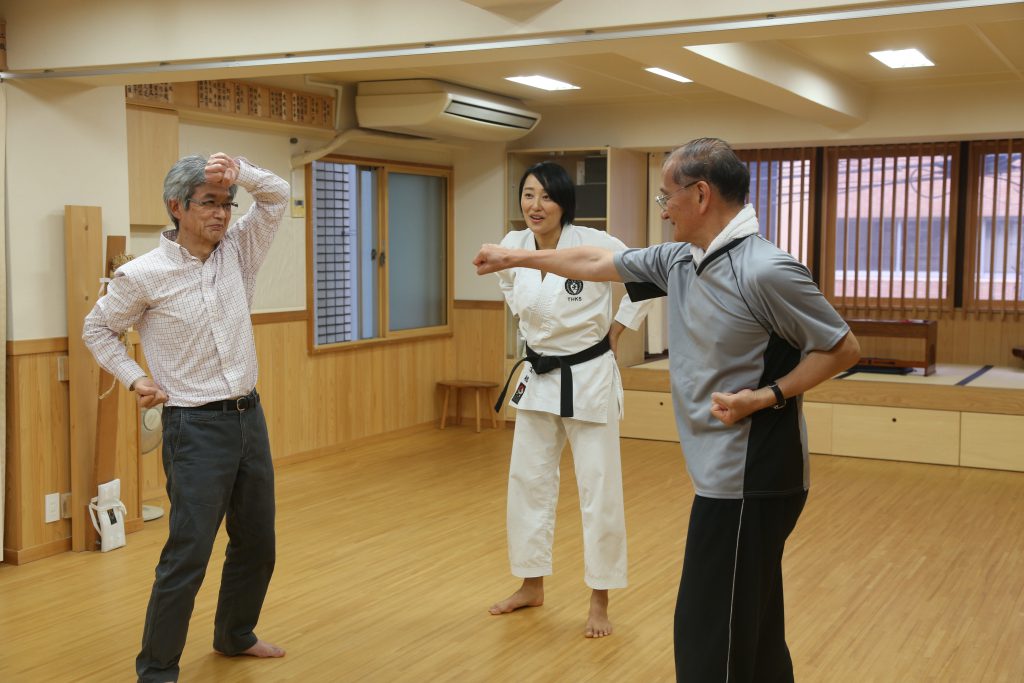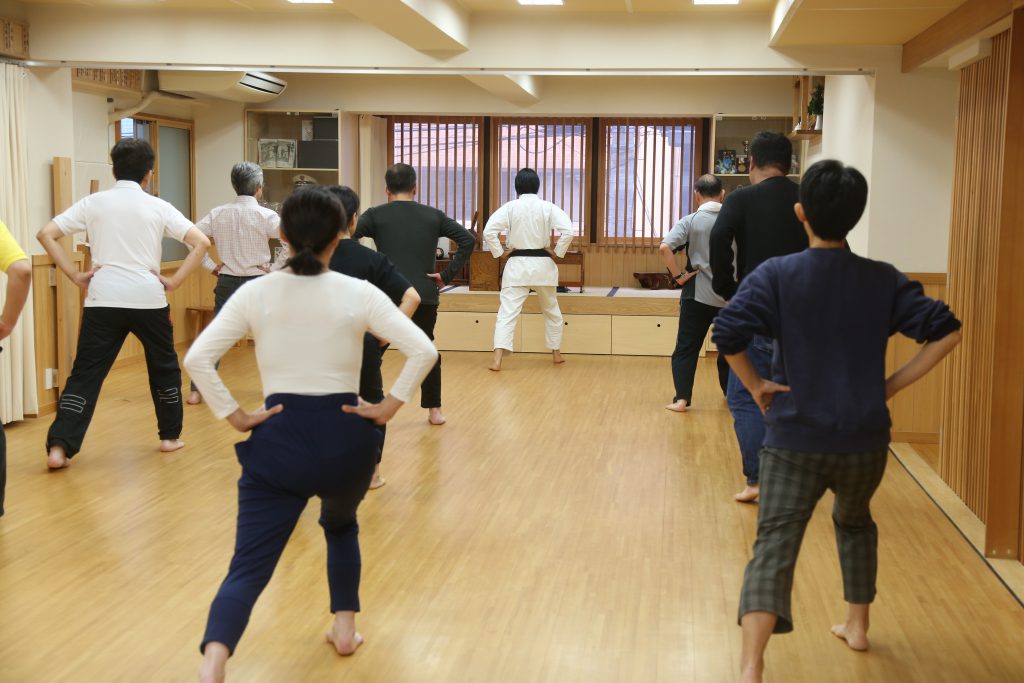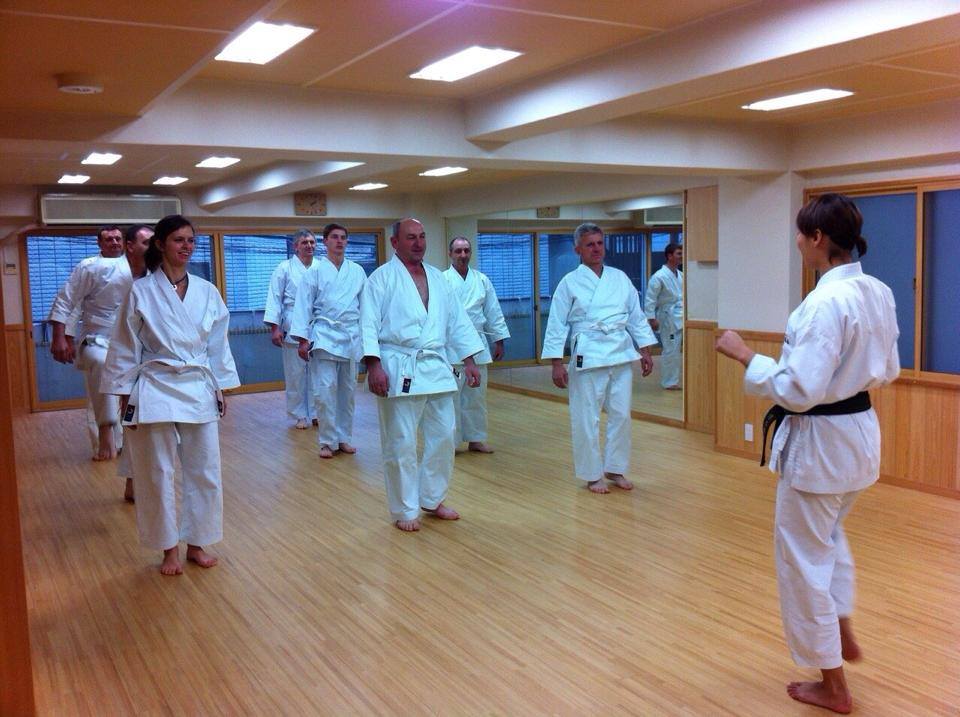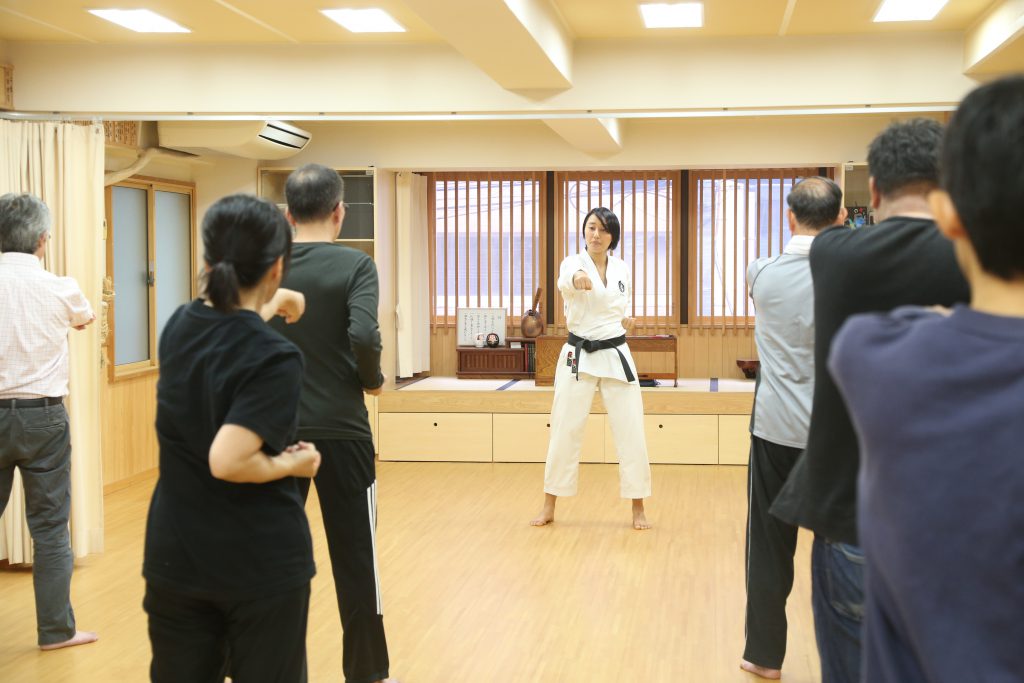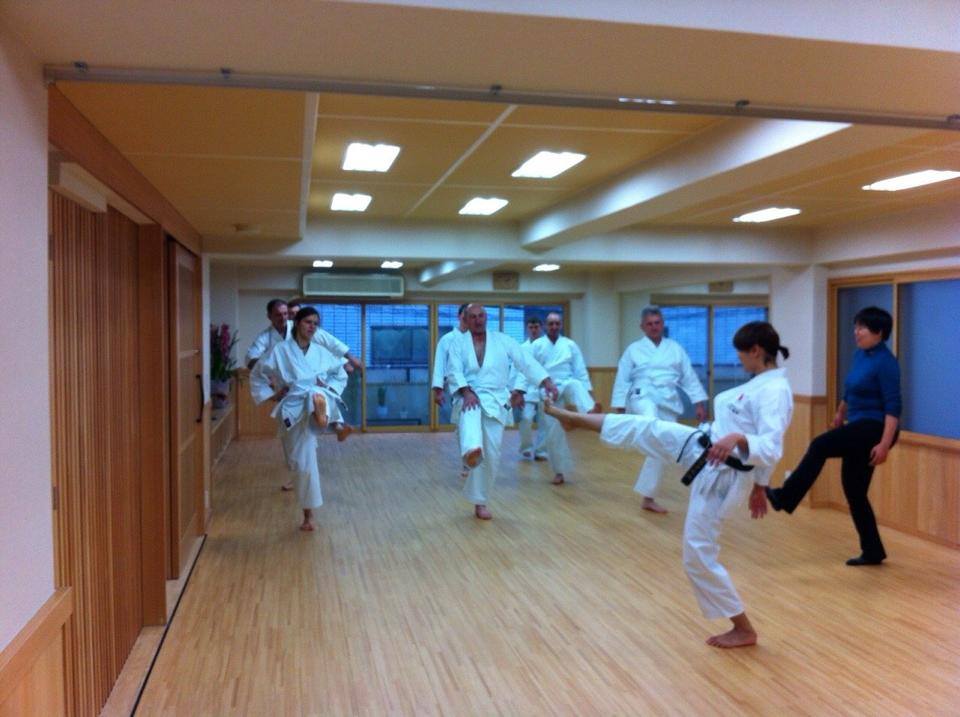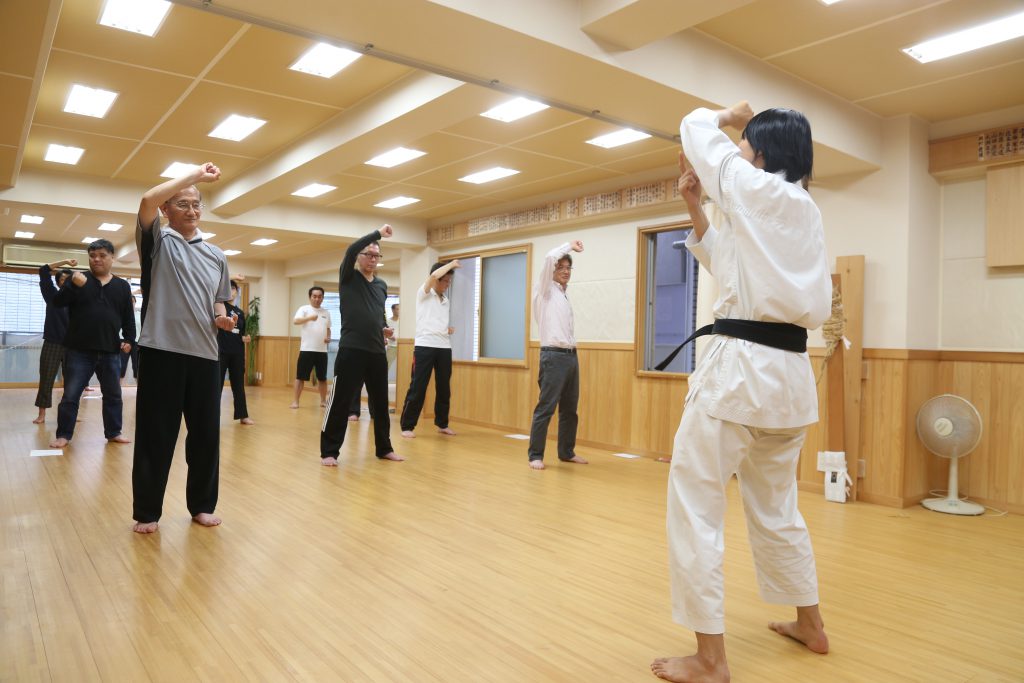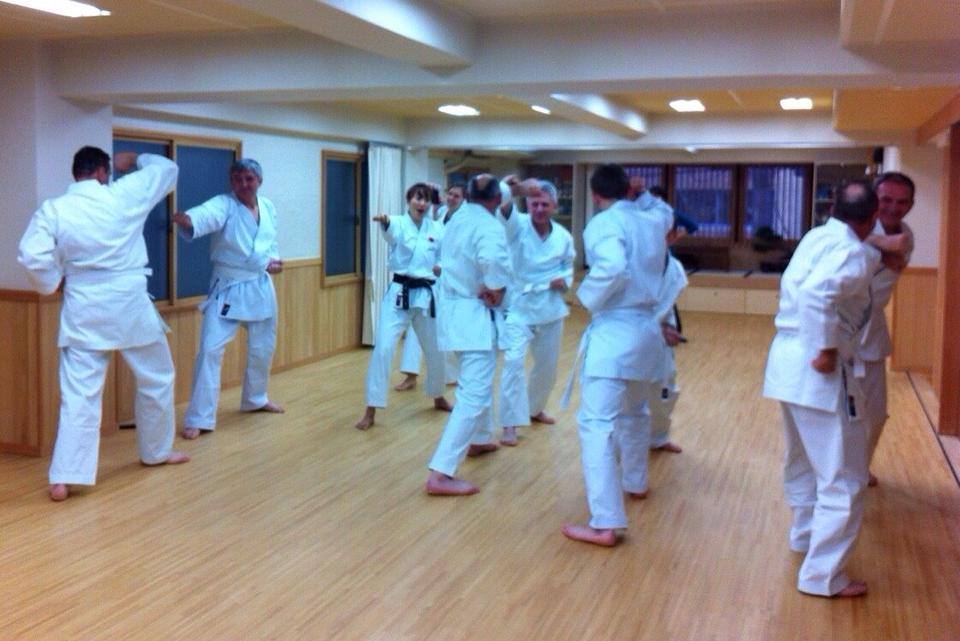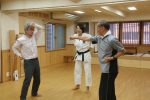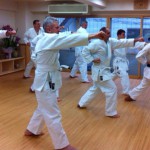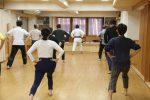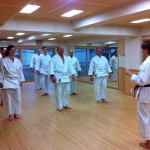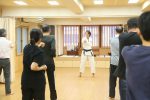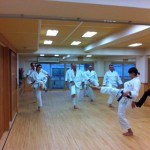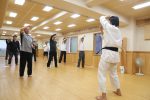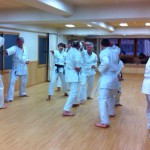 HIGHLIGHT
◆ Learn from a world champion karate competitor or one of her trusted instructors
◆ Practice the fundamentals of Shoto-kai karate 
◆ Learn how to spar with a partner
◆ Take part in a commemorative group photo  

Please note: this is a shared program. To book this as a private experience, we charge an extra ¥10,000 per group. Please contact us if you would like to attend a private program. 
WHAT YOU CAN EXPECT
The martial art of karate emerged in the 14th century in the southern islands of Japan now known as Okinawa. The islands were heavily influenced by Chinese trade, and karate borrowed a fusion of techniques from both China and the indigenous martial arts. It emerged as a form of self-defence for the native Okinawans under the rule of the Satsuma Domain from the mainland. The term "karate" even roughly translates to "empty hand," which references the fact that they were not alowed to bear arms. Perhaps due to this unique past, unlike other Japanese martial arts like judo and aikido, it is considered a "hard" martial art due to its attack-based, rather than defensive, methods. 

Today, karate is the most popular martial art in the world, practiced by over 100 million people and around 192 countries. In 2021, at the Tokyo Olympics Games, karate will be competed as an Olympic sport for the first time. 

In this program, you will practice the famous martial art under the guidance of a world champion karate master* (or one of her trusted instructors). As part of this, you will learn the fundamental forms (kata) of Shoto-kai karate and then practice your new moves against a partner in a sparring exercise.  

*Takahashi Yuko, was a member of the All-Japan national karate team from 2002-2008. She is an active member of the Japan Karate Association, one of the most influential karate groups in the world, and has won a number of competitions including: the Shoto World Championships in 2006 and the All-Japan Karate Championship in 2012. 

***********************************************************************************************
◆ Program Contents ◆
1. Change into karate uniform*
Guests who wish to wear a karate uniform, change into them.
2. Seiza sitting and bowing ceremony (opening)
Guests learn how to sit in seiza and bow to begin the karate session. 
3. Karate fundamentals practice (still)
Guests practice karate fundamentals, such as how to strike, defend and attack, and how to hold their fist. These actions are done standing still in place.    
4. Karate fundamentals practice (moving)
Guests practice karate fundamentals, such as how to strike, defend and attack. These actions are done while moving. 
5. Kumite (sparring) practice 
Guests practice karate fundamentals against a partner.
6. Seiza sitting and bowing ceremony (closing)
Repeat of opening ceremony. 
7. Photoshoot 
Guests will take part in a group photoshoot.
8. Change clothes*
End of program. Guests wearing karate uniform change back into their civilian clothes. 

*Please note the karate uniform is an extra ¥6,000. Please mention if you would like to purchase the kit at checkout. 
More Info

Price List 


| | | | | |
| --- | --- | --- | --- | --- |
| 1 Person | 2 People | 3 People | 4 People | +1 Person |
| ¥ 24,200 | ¥ 37,400 | ¥ 50,600 | ¥ 63,800 | + ¥ 13,200 |

*Tax included
CANCELLATION POLICY
If you cancel your reservation, the following cancellation rates and remittance charges will be charged.
(1) 3-14 days prior to the program date: 20 % of the program fee
(2) 2 days before the program date: 50 % of the program fee
(3) 1 day before the program date: 100 % of the program fee
PROGRAM FEE
Basic Fee (Per Group)

12,100

JPY
Fee per Person

14,550

JPY
Total Price = Basic Fee + Fee per Person * Number of Participants + Tax
STARTING TIME

at any time.
DURATION

90-120mins
LOCATION

Akasaka (Tokyo)
MINIMUM NUMBER OF PARTICIPANTS

1 persons
INCLUSIONS

• Nationally licensed guide 
• Karate lesson fee
• Transportation Expenses
• Hotel pick-up*

*Please note that we can only do our pick-up service at hotels within a 10 minute walk of stations on the JR Yamanote Line. Please contact us if you are unsure if your hotel falls into this category. For hotels not within this area, we can arrange an alternative pick up destination.

※ Those who wish to use a taxi service instead of public transportation, must pay an additional cost. 
EXCLUSIONS

• Food & drink
• Hotel drop-off 
• Karate uniform (additional ¥6,000, excluding tax)
NOTIFICATIONS

◆ Participants should have a moderate level of fitness to participate in this activity. This activity is not recommended if you are pregnant or have a chronic health conditions. 
◆ Please wear loose clothing for this activity. 
◆ Our services are mainly offered in English. Other languages ​​(including Chinese, French, Spanish, German, Italian, and Russian) are also available. If you would like to request this tour in a language other than English, please inquire at info@truejapantours.com as soon as possible. 
◆Program duration is an estimate. It is subject to change depending on the number of participants and/or certain conditions.
◆ Please advise us if you have any religious or health restrictions, or allergies, and if you would like to request any special care for participants (including children).
◆ Please follow the guide's instruction during the program. We shall not be responsible for any accidents caused by disregard of the instructions.
◆ Our business hours are from 9:00am to 6:00pm on weekdays. For inquiries received outside business hours, we will look into them and respond on the next business day.

Note: The booking deadline for this program is 3:00pm 2 business days (Japan Standard Time) prior to the program.
When booking after this deadline, please email us at info@truejapantours.com.
Please note that any programs booked after the deadline without an inquiry will not be guaranteed.