Iaido Samurai Sword Experience
ETA204
Become a samurai warrior in this authentic iado swordmanship experience in Tokyo. Learn the history and fundamental steps to mugairyu-style iado, a peaceful martial art based off the sword-skills of Japan's most famous warriors. Then try your new-found skills out for yourself in our tameshigiri cutting exercise, a 400-year old practice using straw tatami mats to demonstrate your sword-skills.

Afterwards be dazzled by a professional demonstration by the iado instructors and discover ancient weapons used in Japan's Sengoku Warring States period (14th-17th century).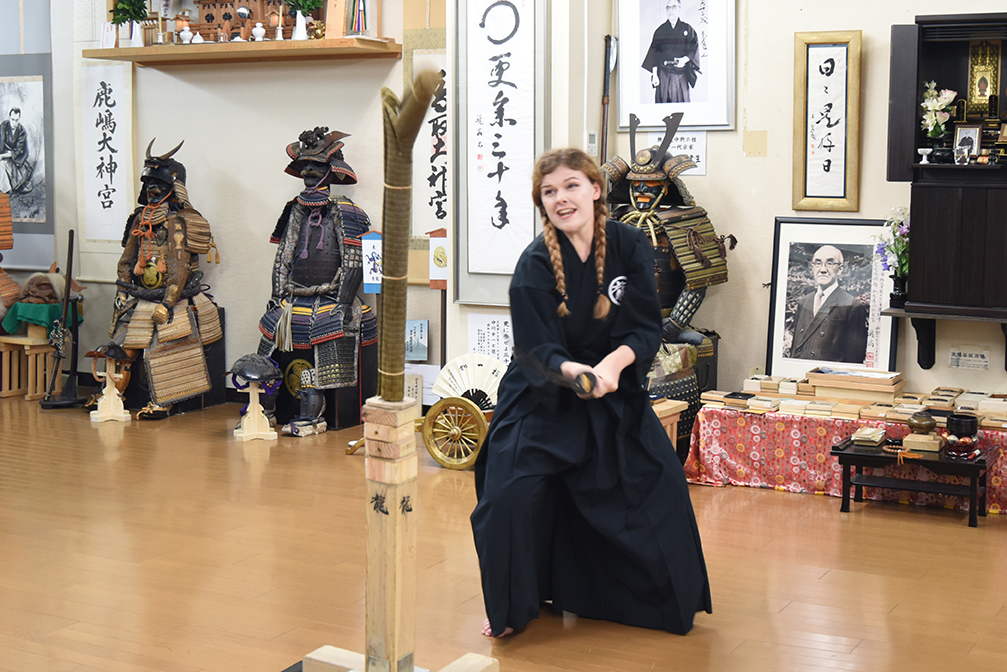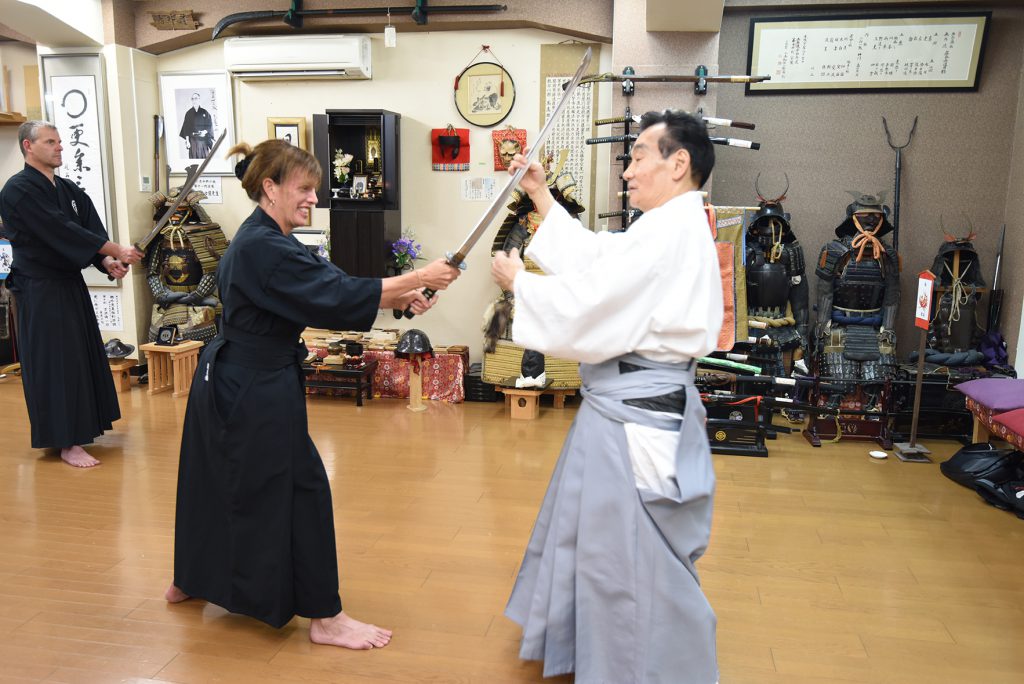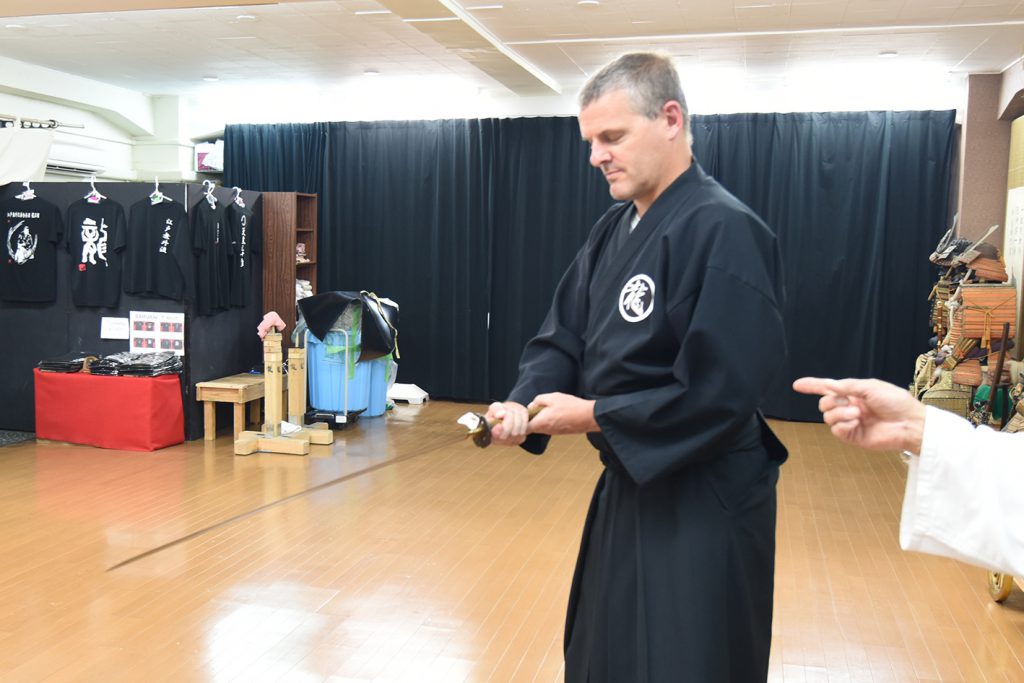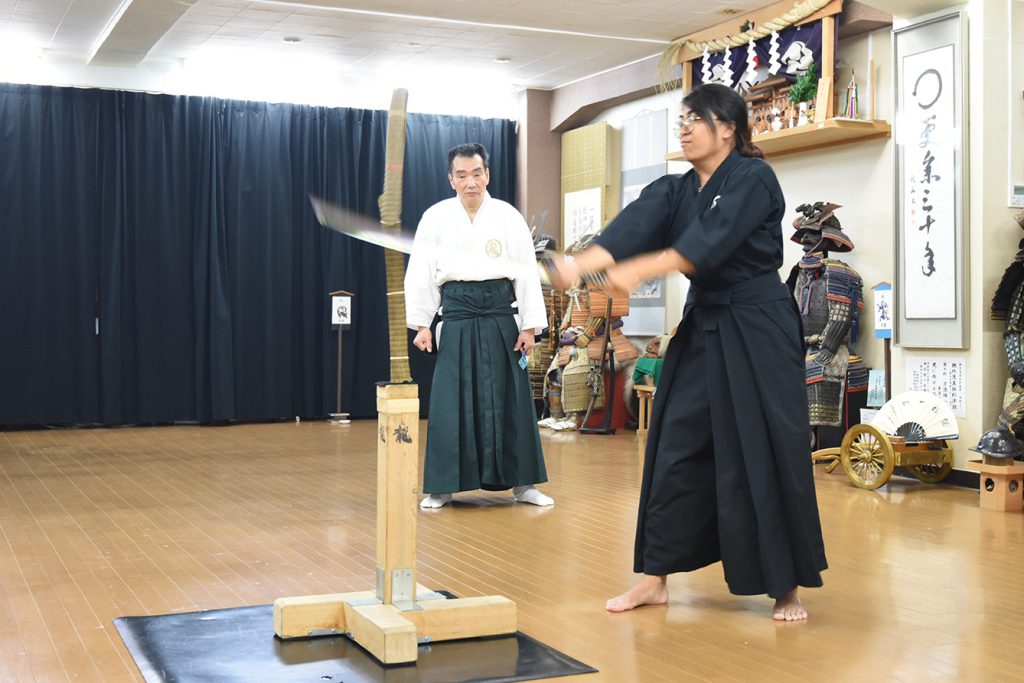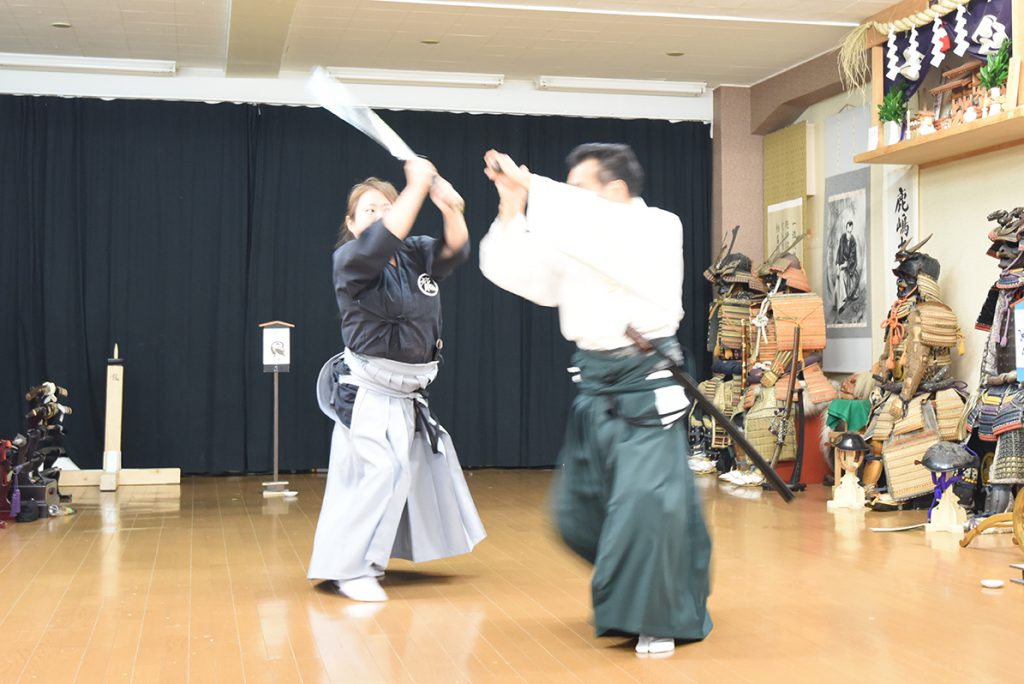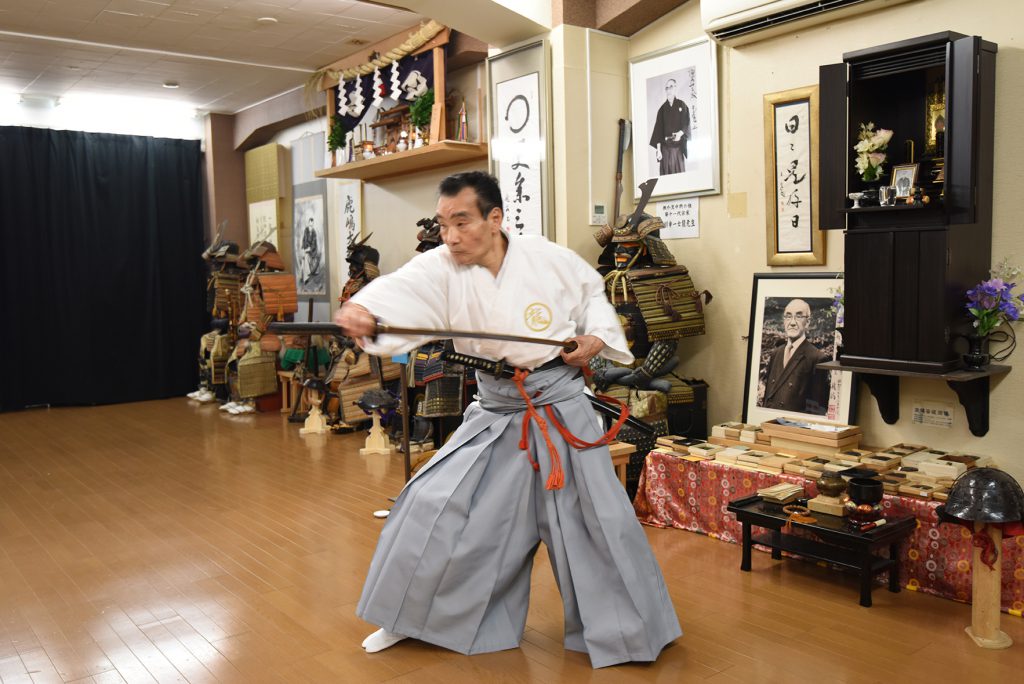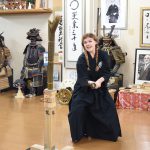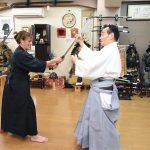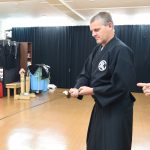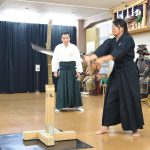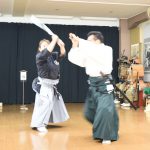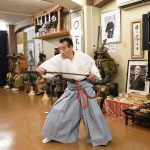 BOOK NOW
HIGHLIGHT
◆ Learn the basic steps to Iaido, a martial art inspired by the samurai
◆  Try out genuine samurai swords and weapons from Japan's Warring States period (14th-17th century)
◆ Watch a demonstration by Iaido professionals
WHAT YOU CAN EXPECT
In this program, you will learn the basic techniques of iaido, the closest remaining martial art to ancient samurai swordmanship.

To begin, you will be fitted into the conventional iaido ensemble and taught the fundamental steps to mugairyu-style iado. Mugairyu-style iaido has existed since the late seventeenth century and is a peaceful form of sword-work that focuses on enriching your soul and training your mental and physical strength.

After training, your instructor will teach you the art of tameshigiri cutting. This is an exercise that uses tatami mats made of straw to try out your sword skills without the fear of hurting an opponent. It has been practiced since the early seventeenth century as a mean of testing the quality of Japanese swords and is an excellent way to blow off steam!

During training, you will have the opportunity to experience a real life samurai-style sword from the fifteenth century and learn all about the history of the martial art from your instructors. The instructors will also perform for you a professional iaido performance, so you can see what years of iaido training culminates in.

Please note: This is a shared program. If you would to do this as a private activity, please choose the "private option" when you pay. 
More Info

Price List 


| | | | | |
| --- | --- | --- | --- | --- |
| 1 Person | 2 People | 3 People | 4 People | +1 Person |
| ¥ 26,500 | ¥ 43,000 | ¥ 59,500 | ¥ 76,000 | + ¥ 16,500 |

*Tax not included (Japanese tax currently stands at 10% of purchase price)
CANCELLATION POLICY
If you cancel your reservation, the following cancellation fees and remittance charges will be charged:
• Less than 24 hours before, on the departure day, or cancellation without notice: 100% of the program fee
PROGRAM FEE
Basic Fee (Per Group)

10,000

JPY
Fee per Person

16,500

JPY
Total Price = Basic Fee + Fee per Person * Number of Participants + Tax
STARTING TIME

at any time.
DURATION

1.5-2hours
LOCATION

Kudanshita (Tokyo)
INCLUSIONS

• Nationally-accredited guide 
• Professional Iaido instructors 
• Transportation Expenses
•  All rental equipment and clothing 
• Hotel pick-up*

*Please note that we can only do our pick-up service at hotels within a 10 minute walk of stations on the JR Yamanote Line. Please contact us if you are unsure if your hotel falls into this category. For hotels not within this area, we can arrange an alternative pick up destination.
EXCLUSIONS

• Food & drink
• Hotel drop off 
NOTIFICATIONS

◆ This activity is only available for those 12 years old and older. 
◆ Participants must sign a waiver of liability form at the beginning of the tour.
◆ Please wear loose clothing for this activity. 
◆ Participants should have a moderate level of fitness to participate in this activity. This activity is not recommended if you are pregnant or have a chronic health conditions. 
◆ Our services are mainly offered in English. Other languages ​​(including Chinese, French, Spanish, German, Italian, and Russian) are also available. If you would like to request this tour in a language other than English, please inquire at info@truejapantours.com as soon as possible. 
◆Program duration is an estimate. It is subject to change depending on the number of participants and/or certain conditions.
◆ Please advise us if you have any religious or health restrictions, or allergies, and if you would like to request any special care for participants (including children).
◆ Please follow the guide's instruction during the program. We shall not be responsible for any accidents caused by disregard of the instructions.
◆ Our business hours are from 9:00am to 6:00pm on weekdays. For inquiries received outside business hours, we will look into them and respond on the next business day.

Note: The booking deadline for this program is 3:00pm 2 business days (Japan Standard Time) prior to the program. When booking after this deadline, please email us at info@truejapantours.com. Please note that any programs booked after the deadline without an inquiry will not be guaranteed.