Premium Sake Tasting & Local Food Dinner
ETA092
There is no better complement to Japanese food than sake. Compare 5 distinctive types of sake in this experience near Tokyo Tower, and learn all about the history, etiquette and culture behind Japan's most famous drink. Afterwards, enjoy a delicious local food meal complete with popular Japanese pub classics: yakitori chicken skewers, Japanese fried chicken, edamame beans and more.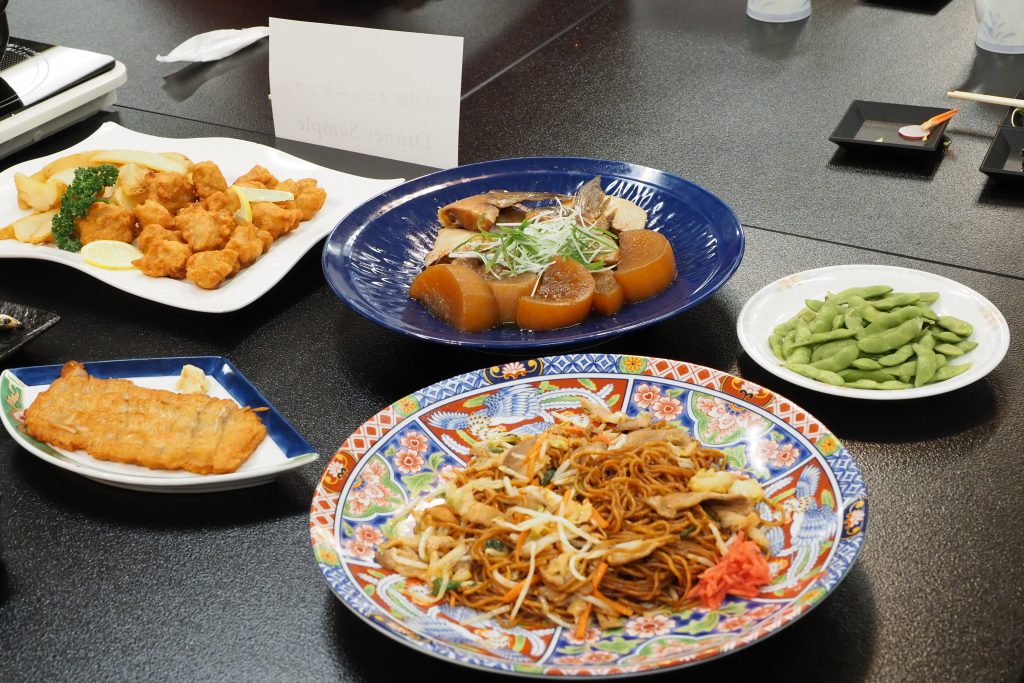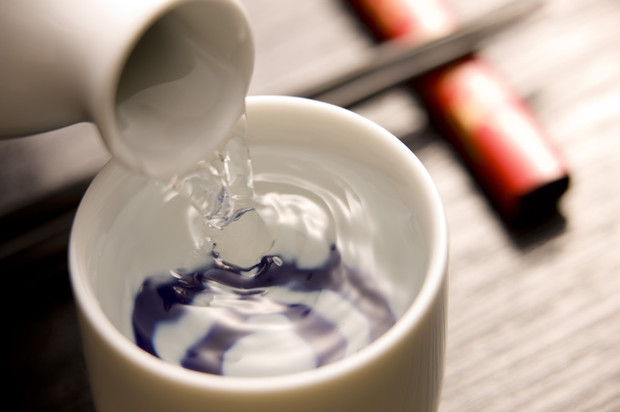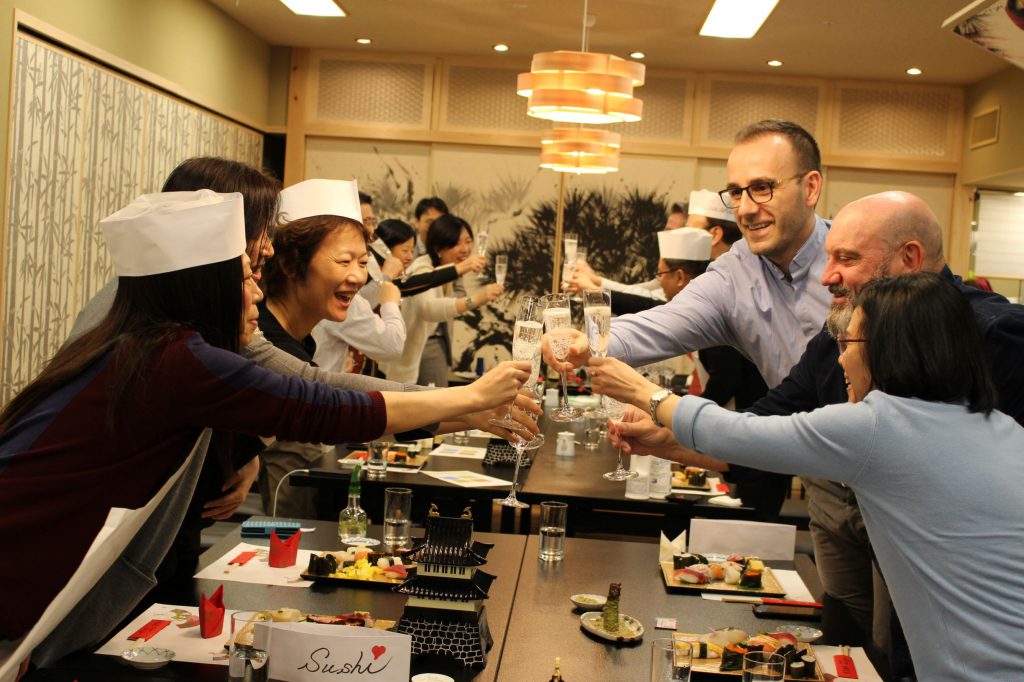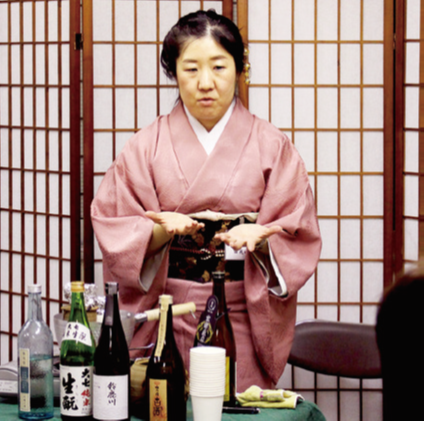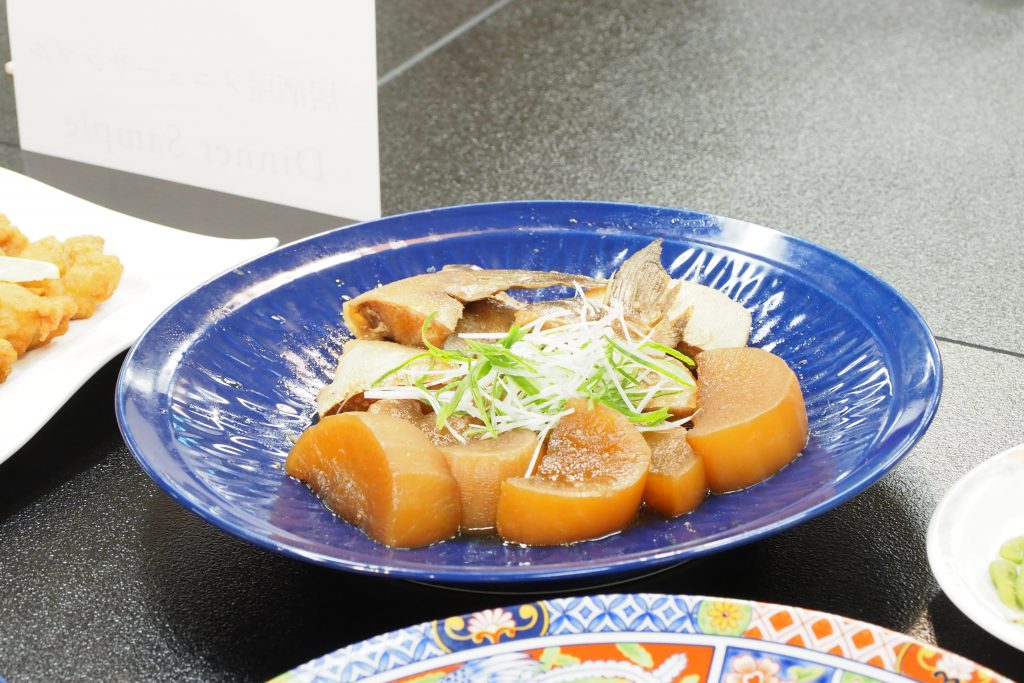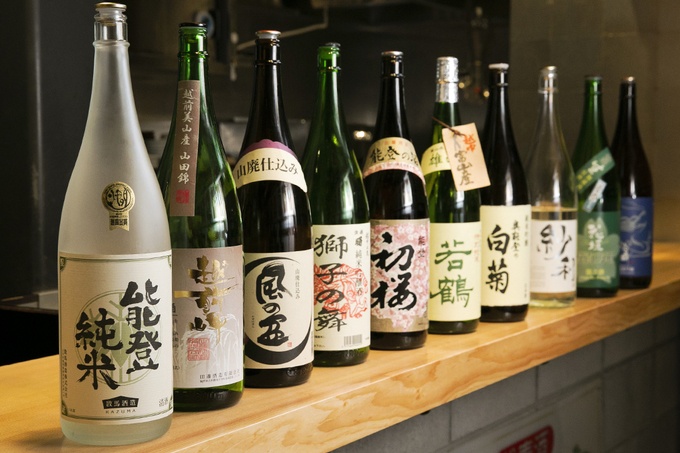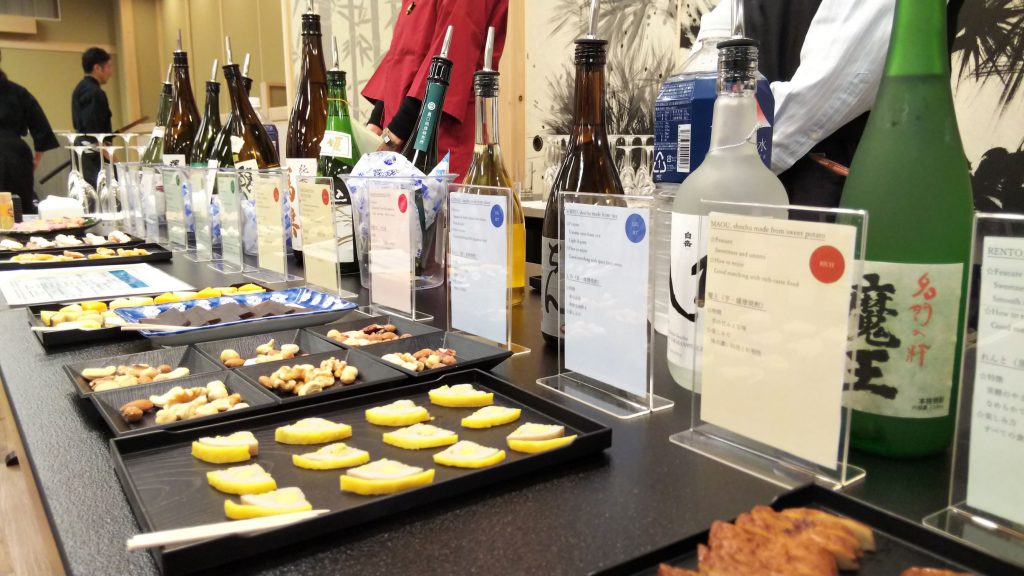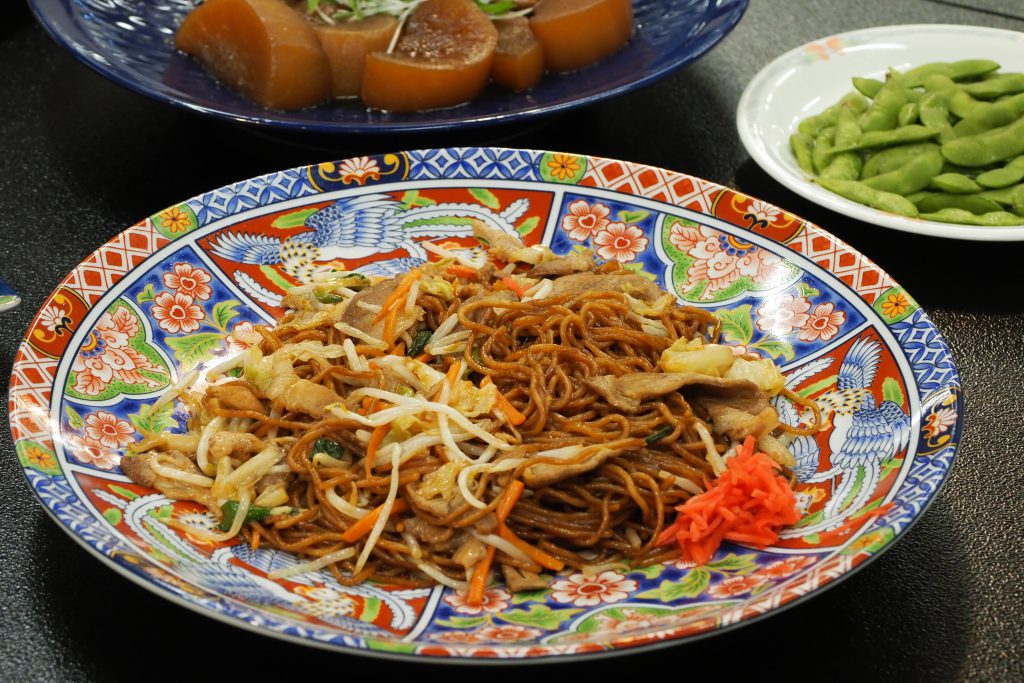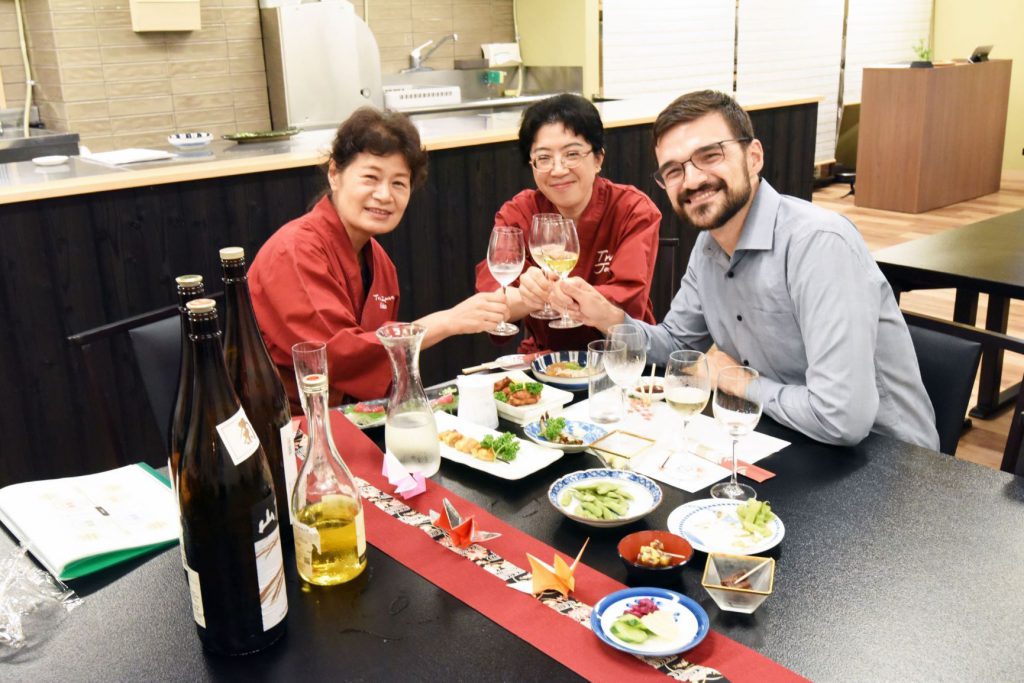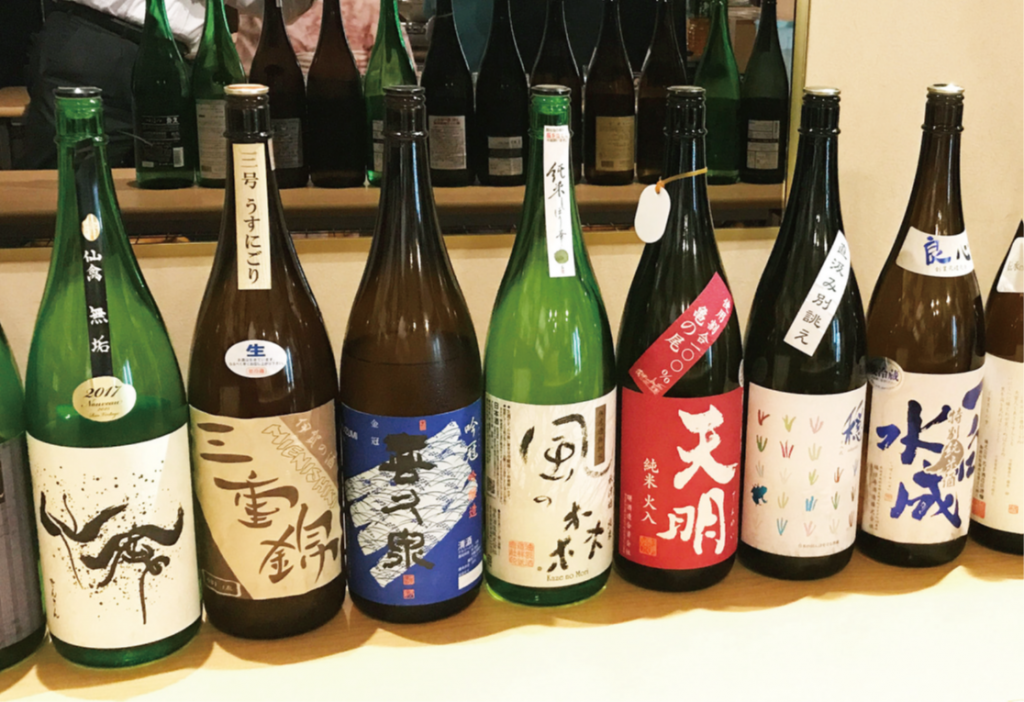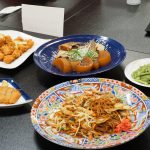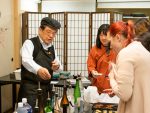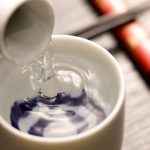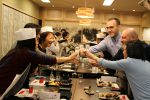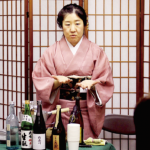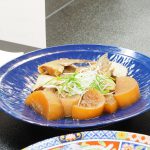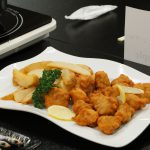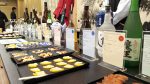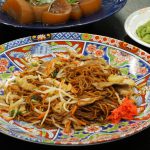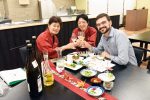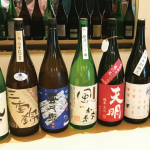 HIGHLIGHT
◆ Compare 5 distinct varieties of Japan's most famous drink
◆ Learn all about the history, culture and cultivation of sake 
◆ Discover the best complementary finger foods for each sake variety
◆ Enjoy a delicious Japanese izakaya meal complete with local classics like edamame, Japanese fried chicken, and yakisoba
◆ Food requirements (vegan, halal, kosher, etc.) can be accommodated with advanced notice

WHAT YOU CAN EXPECT
In this sake tasting experience, you will learn all about some of Japan's most distinctive kinds of sake. With an assortment of types to choose from, you can taste everything from traditional varieties like the rich, full-bodied junmai and the mild, fruity ginjo to modern favorite, sparkling sake.

Throughout your activity, our sake sommelier will teach you all about the history of sake, and you will discover the many notes, fragrances, and characteristics that lie behind the famous drink. As part of the sake tasting experience, you will also try several complementary finger foods, picked by our sake masters for their perfect pairings with each variety of sake. 

After the sake tasting, you will then settle down to a local Japanese pub-style meal. As part of this meal you will enjoy popular izakaya classics such as edamame beans, Japanese grilled chicken, yakitori chicken skewer, fried yakisoba noodles, and of course, more sake! 
More Info

Price List 


| | | | | |
| --- | --- | --- | --- | --- |
| 1 Person | 2 People | 3 People | 4 People | +1 Person |
| ¥ 17,000 | ¥ 26,500 | ¥ 36,000 | ¥ 45,500 | + ¥ 9,500 |

*Tax not included (Japanese tax currently stands at 10% of purchase price)
CANCELLATION POLICY
If you cancel your reservation, the following cancellation rates and remittance charges will be charged.
(1) 3-14 days prior to the program date: 20 % of the program fee
(2) 2 days before the program date: 50 % of the program fee
(3) 1 day before the program date: 100 % of the program fee
PROGRAM FEE
Basic Fee (Per Group)

7,500

JPY
Fee per Person

9,500

JPY
Total Price = Basic Fee + Fee per Person * Number of Participants + Tax
INCLUSIONS

• Nationally-accredited sake sommelier
• 5 different varieties of sake
• Japanese finger foods
• Local food dinner (e.g. yakisoba fried noodles, yakitori chicken skewers, Japanese fried chicken) 
EXCLUSIONS

• Hotel pick-up and drop-off 
• Extra food and drinks 
NOTIFICATIONS

◆ Our services are mainly offered in English. Other languages ​​(including Chinese, French, Spanish, German, Italian, and Russian) are also available. If you would like to request this tour in a language other than English, please inquire at info@truejapantours.com as soon as possible. 
◆Program duration is an estimate. It is subject to change depending on the number of participants and/or certain conditions.
◆ Please advise us if you have any religious or health restrictions, or allergies, and if you would like to request any special care for participants (including children).
◆ Please follow the guide's instruction during the program. We shall not be responsible for any accidents caused by disregard of the instructions.
◆ Our business hours are from 9:00am to 6:00pm on weekdays. For inquiries received outside business hours, we will look into them and respond on the next business day.

Note: The booking deadline for this program is 1:00pm 2 business days (Japan Standard Time) prior to the program.
When booking after this deadline, please email us at info@truejapantours.com. 
Please note that any programs booked after the deadline without an inquiry will not be guaranteed.