Yukata & Tea Ceremony Lesson <Private>
ETA031
Learn how to dress in a Japanese yukata, the light and style summer kimono, from a specialist instructor. Then follow your lesson with a photoshoot at Zojoji Temple and/or Tokyo Tower (weather permitting). Afterwards, attend a graceful tea ceremony in your yukata with a specialised tea master. 

This is a private program. You can see our shared program here.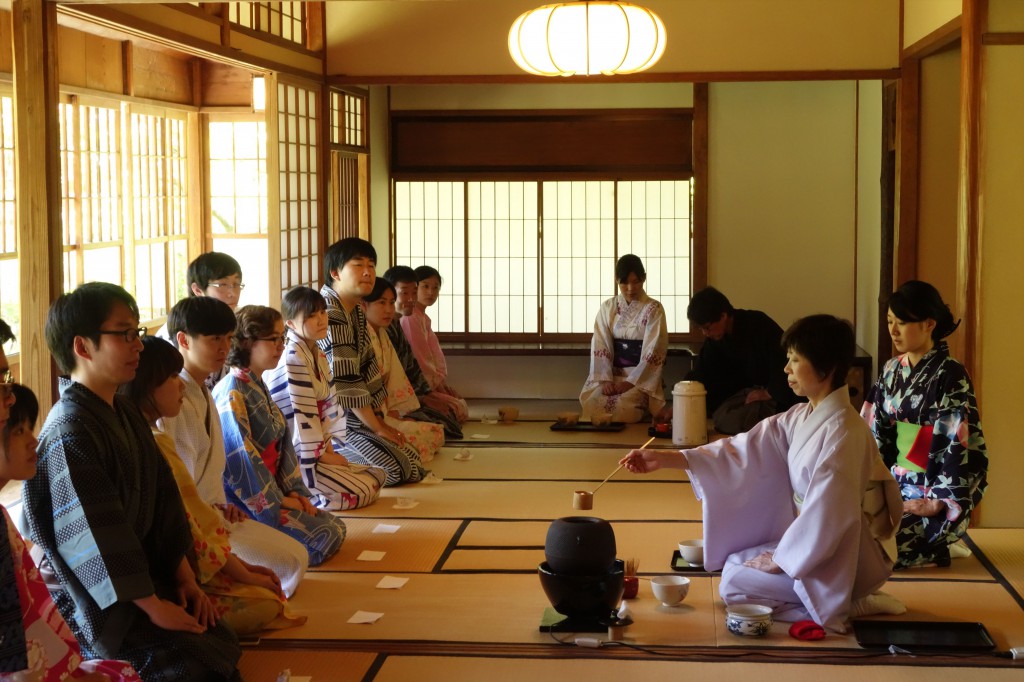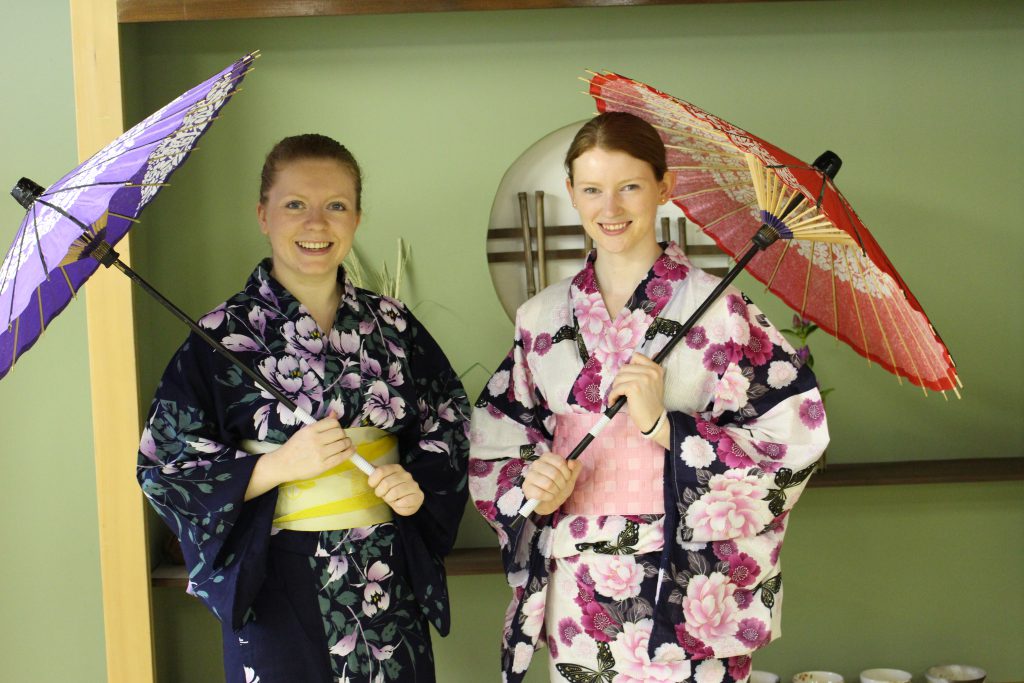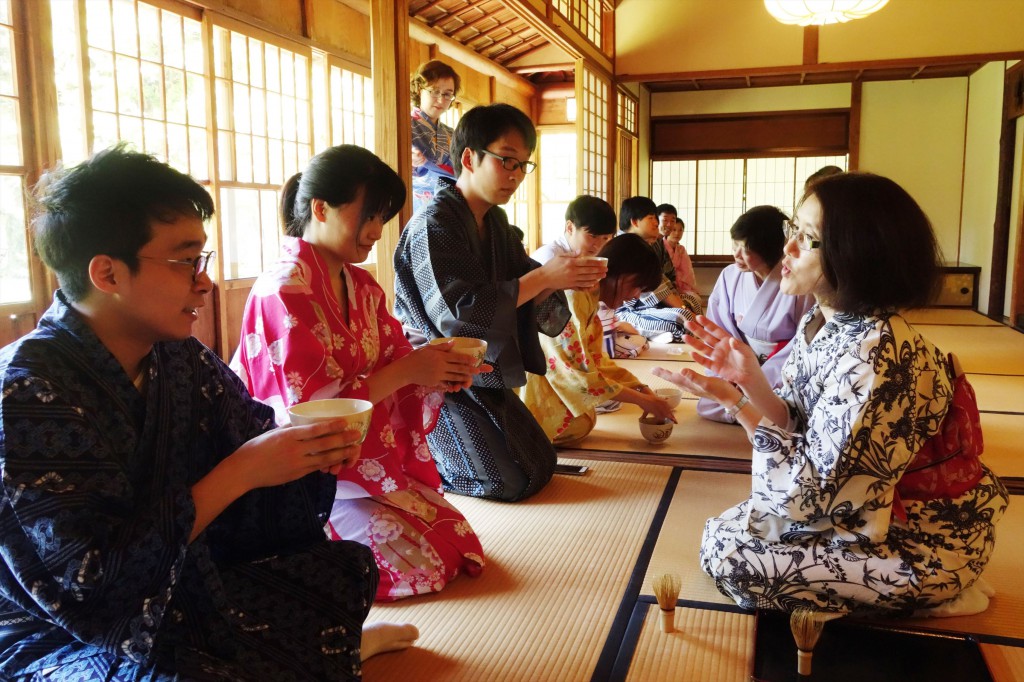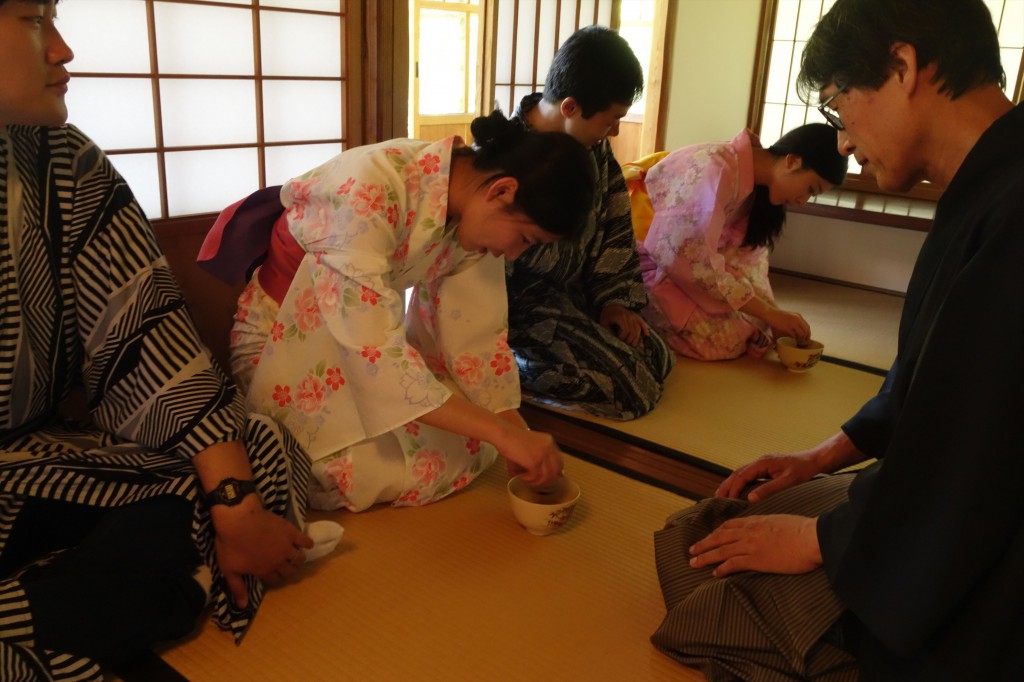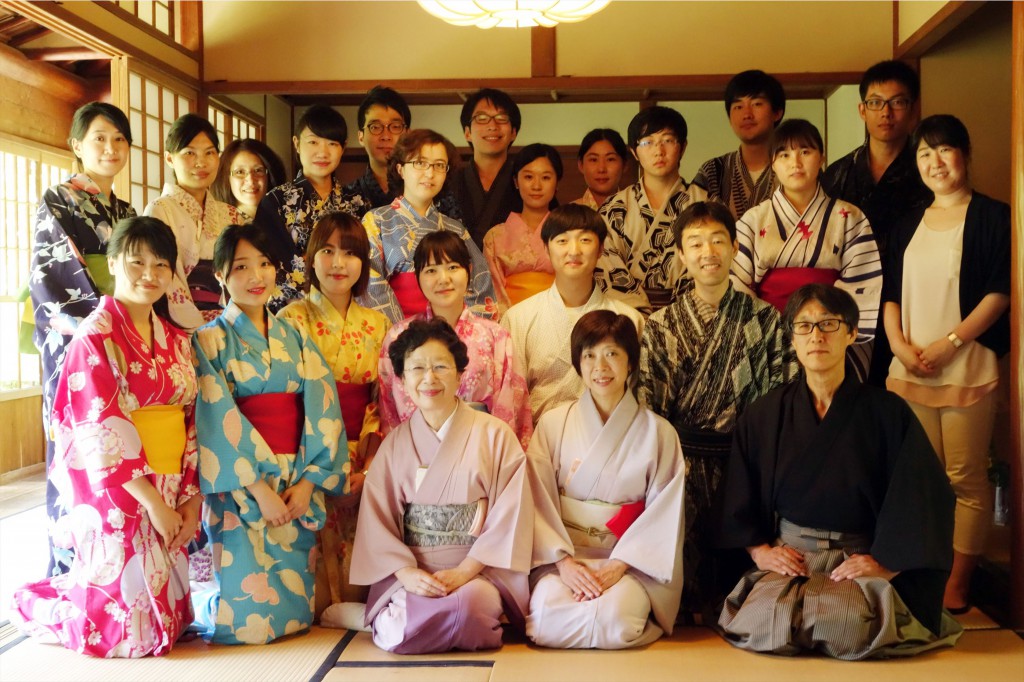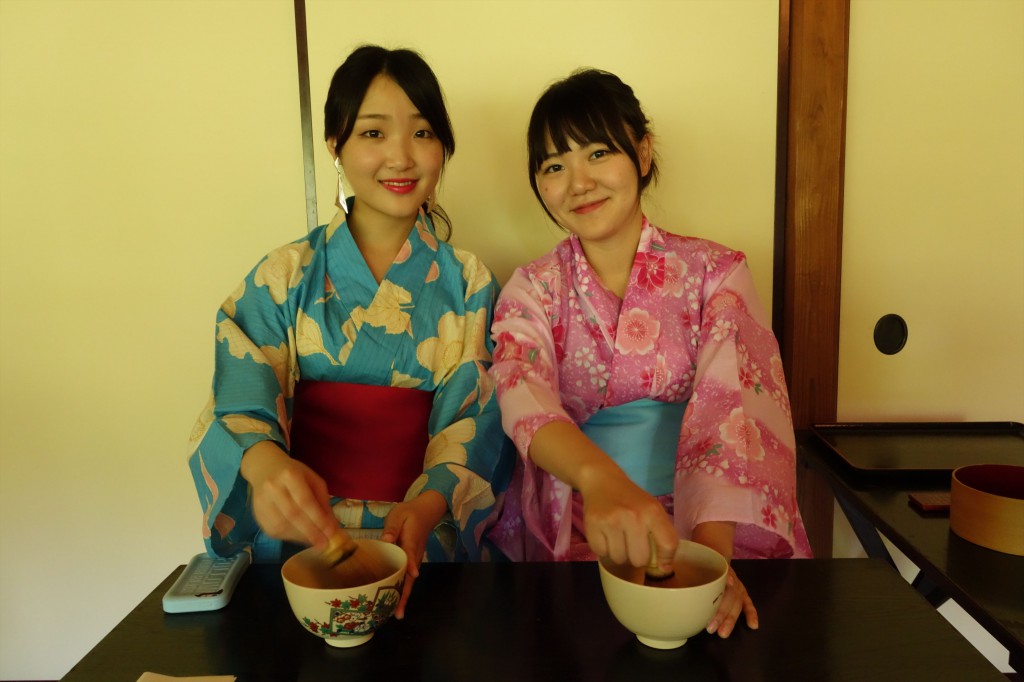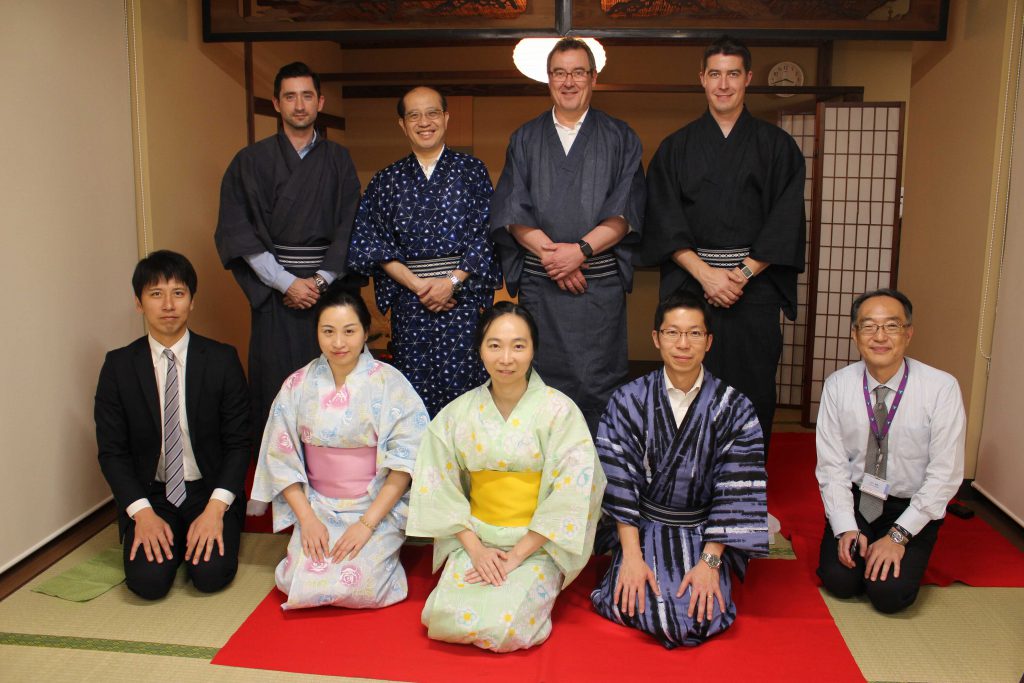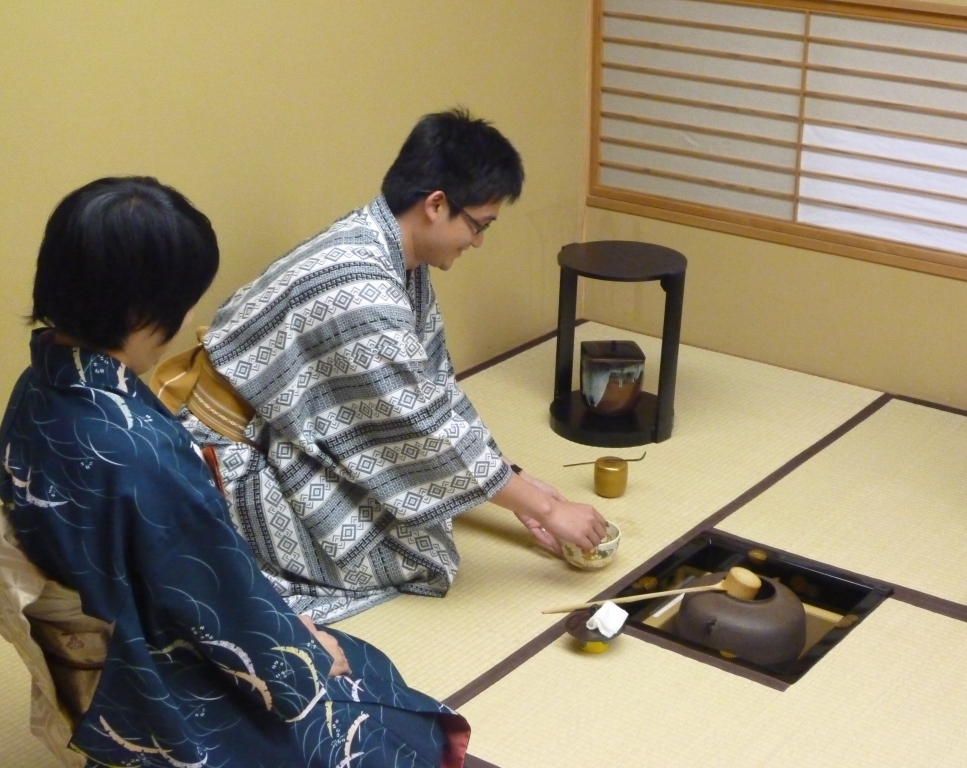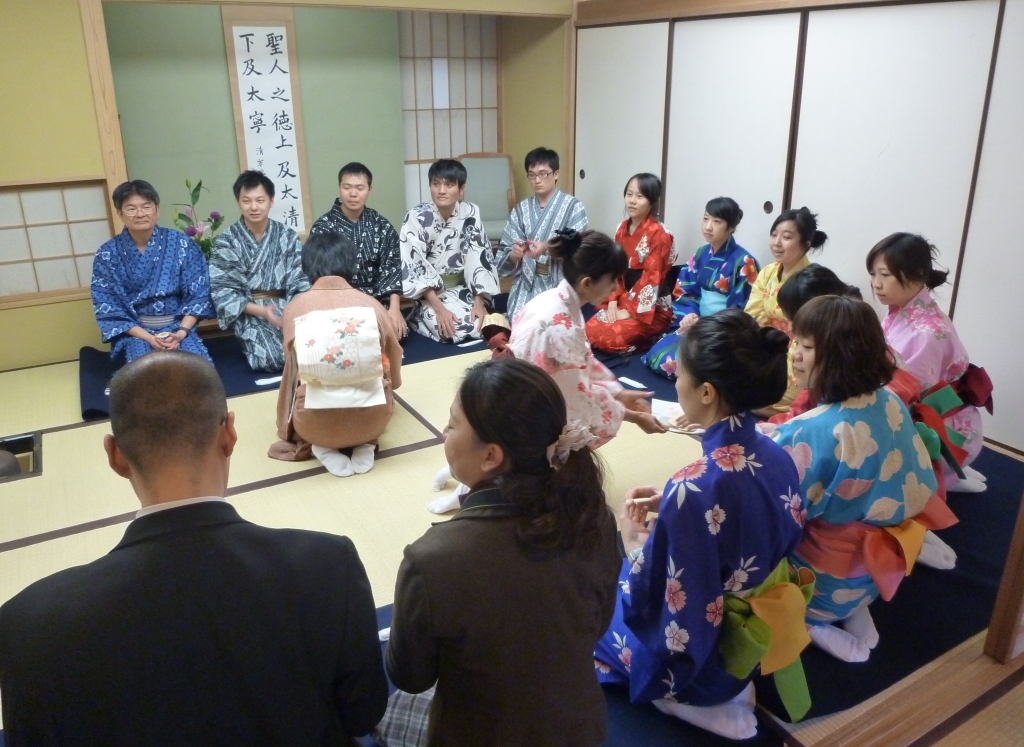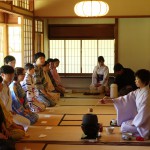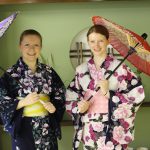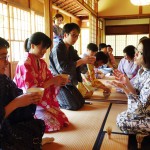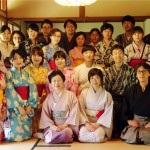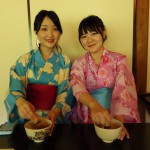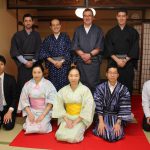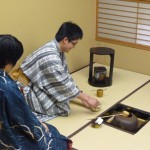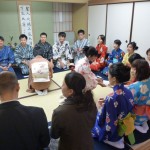 HIGHLIGHT
◆ Learn how to put on a Japanese yukata from a licensed expert 
◆ Choose from a variety of colorful yukata styles and designs
◆ Enjoy a photoshoot in your yukata
◆ Learn elegant tea ceremony from a licensed tea master
◆ Try high-quality matcha tea in its most natural setting 
◆ Discover Japanese Zen philosophy in practice 
WHAT YOU CAN EXPECT
About Yukata & Tea Ceremony
The yukata is the Japanese kimono worn in the summer. They are wide sleeved robes worn by both men and women.  Often made of cotton, they are a lot lighter than traditional kimono. Like the kimono, they have a long history in Japan and were originally worn to attend bath houses. Nowadays, they are mostly worn at summer festivals or at traditional Japanese inns.  

Tea ceremony as a practice was established in Zen temples over 450 years ago. It is seen as the most comprehensive of Japanese arts and is deeply connected to Zen philosophy on the attainment of a peaceful mind. Many daimyo lords, samurai warriors, and Buddhist monks practiced tea ceremony for this reason. Nowadays, tea ceremony is seen as a profound practice deeply associated with all that makes Japan special: its unique sense of beauty; its tremendous sense of hospitality; its undoubtable zen nature.

About the Program 
In the first half of the program, you will be taught the many facets to yukata dressing by a professional instructor. As you dress, you will also learn about the history and culture of this fascinating garment. Once dressed, you will have the opportunity to take part in a photoshoot next to our gorgeous golden screen and/or (weather permitting) at one of the nearby attractions. Common photospots in the past have included: Tokyo Tower, Zojoji Temple, and Shibakoen Park. 

In the second half of this program, you will follow the authentic practices of our tea master's tea ceremony school. As part of this, the tea master will prepare for you traditional higashi sweets to enjoy before your tea. They will then show you how to make delicious matcha tea in the processes of the tea ceremony, and explain to you the many customs and meanings behind the ceremony. Afterwards, you will have the opportunity to try the processes out for yourself.
More Info

Price List 


| | | | | |
| --- | --- | --- | --- | --- |
| 1 Person | 2 People | 3 People | 4 People | +1 Person |
| ¥ 22,440 | ¥ 31,130 | ¥ 39,820 | ¥ 48,510 | + ¥ 8,690 |

*Tax included 
CANCELLATION POLICY
If you cancel your reservation, the following cancellation rates and remittance charges will be charged.
(1) 3-14 days prior to the program date: 20 % of the program fee
(2) 2 days before the program date: 50 % of the program fee
(3) 1 day before the program date: 100 % of the program fee
PROGRAM FEE
Basic Fee (Per Group)

13,750

JPY
Fee per Person

8,690

JPY
Total Price = Basic Fee + Fee per Person * Number of Participants + Tax
STARTING TIME

at any time.
DURATION

90mins
LOCATION

Grand TJT (Tokyo)
MINIMUM NUMBER OF PARTICIPANTS

1 persons
INCLUSIONS

• Yukata rental fee 
• Licensed kimono instructor 
• Photoshoot (indoor photos are guaranteed; outdoor photos depend on weather conditions)
• Licensed tea master
• Matcha green tea powder
• Japanese higashi sweet confection
EXCLUSIONS

• Hotel pick-up and drop-off 
• Any extra food and drinks 
NOTIFICATIONS

◆ Please note that as of March 2020 our program location has changed.  
◆ Our services are mainly offered in English. Other languages ​​(including Chinese, French, Spanish, German, Italian, and Russian) are also available. If you would like to request this tour in a language other than English, please inquire at info@truejapantours.com as soon as possible. 
◆ Please note that more than one group may join this activity.
◆Program duration is an estimate. It is subject to change depending on the number of participants and/or certain conditions.
◆ Please advise us if you have any religious or health restrictions, or allergies, and if you would like to request any special care for participants (including children).
◆ Please follow the guide's instruction during the program. We shall not be responsible for any accidents caused by disregard of the instructions.
◆ Our business hours are from 9:00am to 6:00pm on weekdays. For inquiries received outside business hours, we will look into them and respond on the next business day.

Note: The booking deadline for this program is 1:00pm 2 business days (Japan Standard Time) prior to the program.
When booking after this deadline, please email us at info@truejapantours.com. 
Please note that any programs booked after the deadline without an inquiry will not be guaranteed.